We make exciting changes to the Push Platform every month, and we want to share those with you. Take some time to read through the changes we made to Push. If interested in a specific Push product, click the links below to jump to that section. If you have questions about particular functionality in another plan, reach out to support@pushoperations.com to learn more, or you can also check out our product roadmap here.
Administrators
Administrator Roles (Administrator Roles is a Beta Product)
Push Subscription: Premium
Administrator Roles is a new feature that allows customers to standardize Team Administrator permissions. Customers now have the ability to create Roles with set permissions and assign them to different team members. For any existing Team Administrators, simply convert their permissions into a Role!
Your team can now save time when any changes are needed to permissions. When an updated is required, all you have to do is edit the Role and the changes are automatically applied to the team members!
Interested in managing permissions in a single space? Please navigate to the Administrator Roles section in the Knowledge Base to find How To's and Q/A's.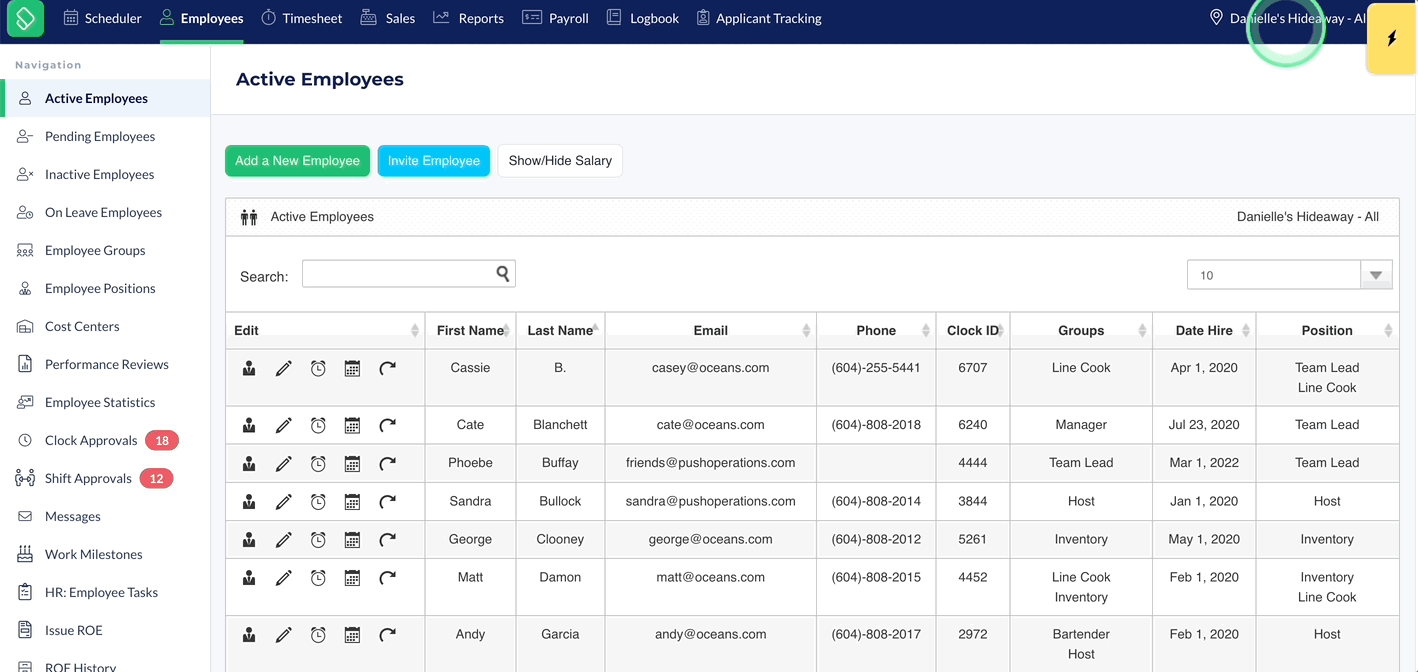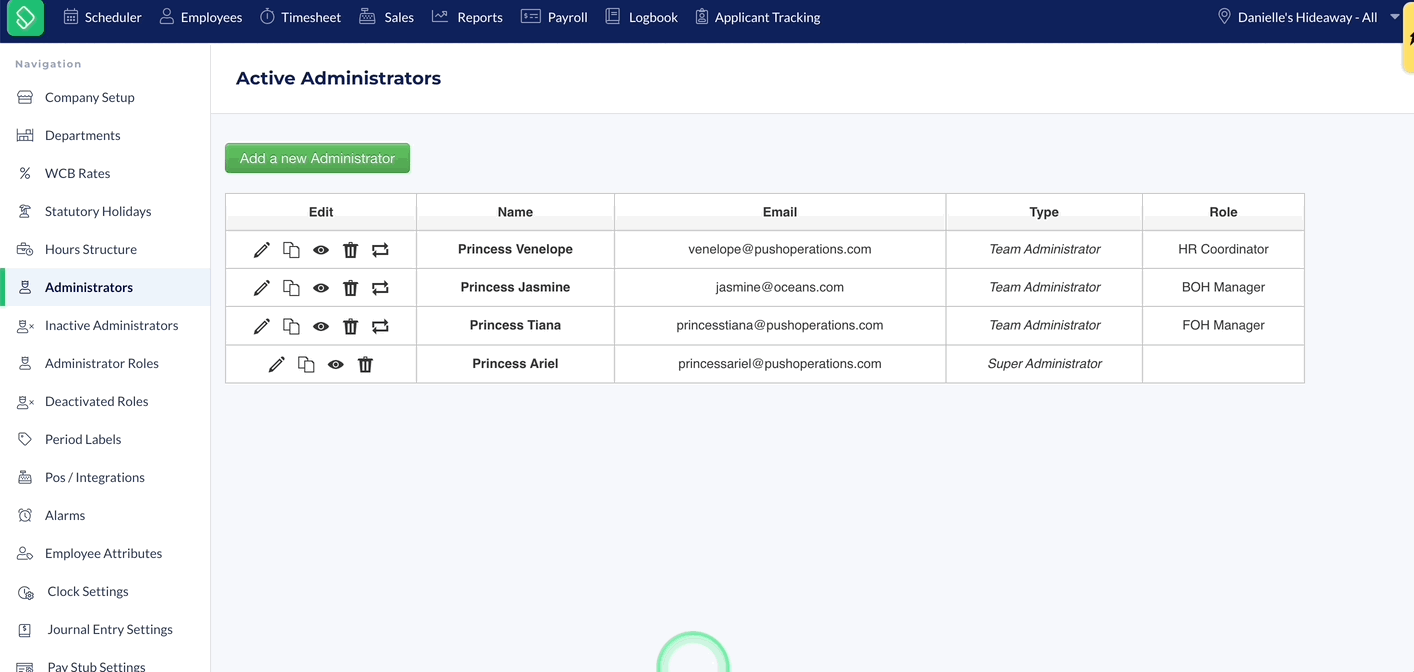 Reports
Schedule Hours Report
Push Subscription: Base Plan
The Schedule Hours Report has been updated to reflect employees preferred names instead of their legal names. Team members team will now be able to identify employees when reviewing the report based on their preferred names!
Labour Cost and Sales (Total Detail) Report
Push Subscription: Base Plan
The Labour Cost and Sales (Total Detail) Report has been updated to include sales per labour hour (SPLH). This is currently available under the Sales tab, but now is included in this report to better assist clients with understanding their costs vs sales. SPLH will also be broken down by Labour Summary by Department, Cost Center, and Position.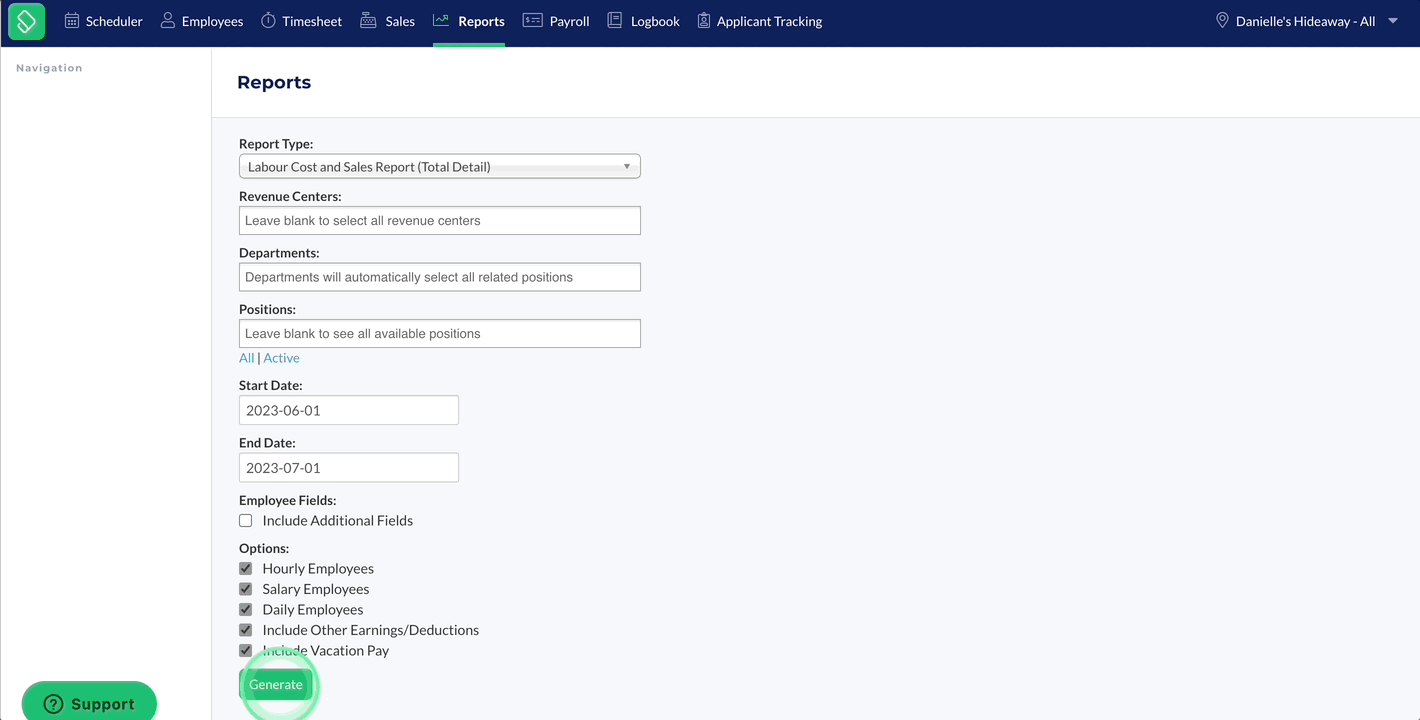 Applicant Tracking
Indeed Integration
Push Subscription: HR Add On
Our Indeed integration has been updated to ensure applications are filtering into the Push interface when changes are made to the Job Posting. The integration will now use the most recent published date of the Job Postings instead of the created date.
Leave Management
Edit Pending Requests
Push Subscription: Premium
Employees now have the ability to edit time off requests that are waiting approval in the Push Employee app. Before, if an employee wished to make a change to a pending request, they would be required to delete the entire request and submit a new one. Now, employees can easily edit the dates, how much they want to be paid for, and reasoning for time off!