We make exciting changes to the Push Platform every month, and we want to share those with you. Take some time to read through the changes we made to Push. If interested in a specific Push product, click the links below to jump to that section. If you have questions about particular functionality in another plan, reach out to support@pushoperations.com to learn more, or you can also check out our product roadmap here.
Applicant Tracking
QR Code On Job Postings
Push Subscription: HR Add On
An option has been added to ATS Settings to control whether a QR code is included in job postings. Scanning the QR code opens the application page, making this feature perfect if you want to post printed copies of the posting inside your business.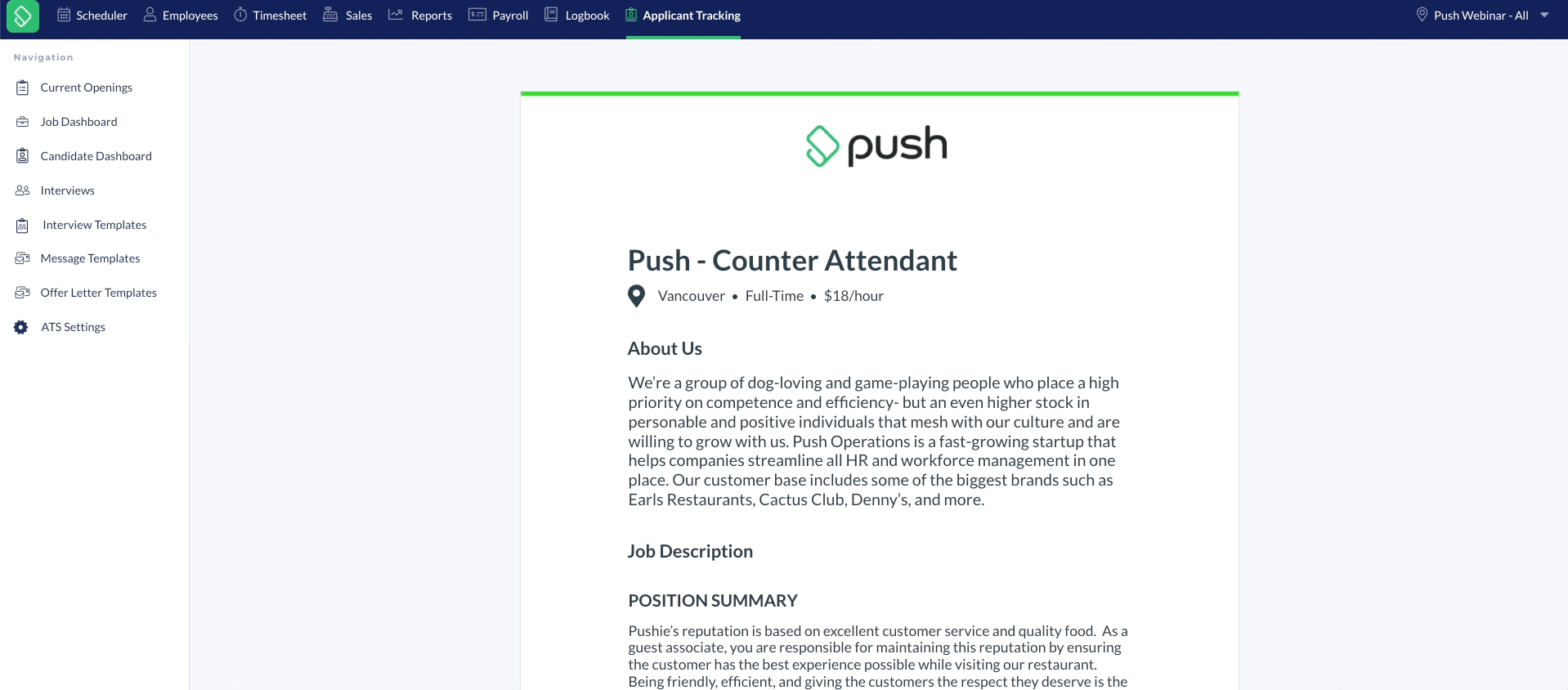 Employee Management
Work Permit Tracking
Push Subscription: HR Add On
Canadian customers can now track employee work permits. During employee onboarding, employees who are identified as foreign workers are prompted to submit their work permit information,
Work Permit Type
Work Permit Number
Maximum Working Hours
Expiration Date
Upload A Copy
A notification will be triggered when scheduling an employee with an expired work permit. A new alarm has been introduced, which allows you to set the number of days before the expiration date you'd like to be notified of the expiry.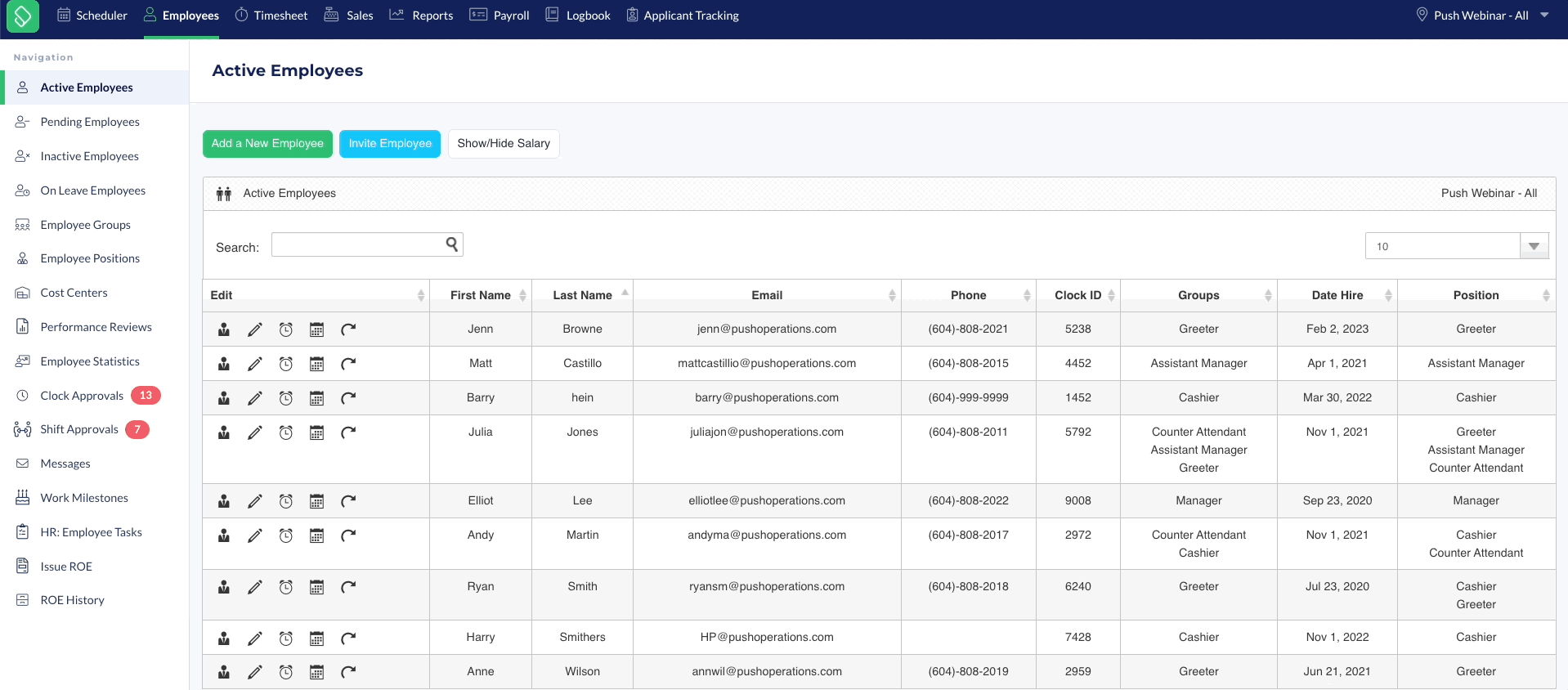 Enterprise Employee Information Report
Push Subscription: Premium
When utilizing the Enterprise Dashboard, the Employee Information Report will show the Primary Position and Primary Department; when the Positions filter is toggled on.
Payroll
Leave Management
Push Subscription: Premium
Leave Management has been redesigned, making creating balances a business wants to track easier to set up. Clicking Leave Management (previously Balances) opens the policy management page, where Super Administrators can quickly see at a glance the policy's accrual/payout rules, which employees belong to the policy, and their balances.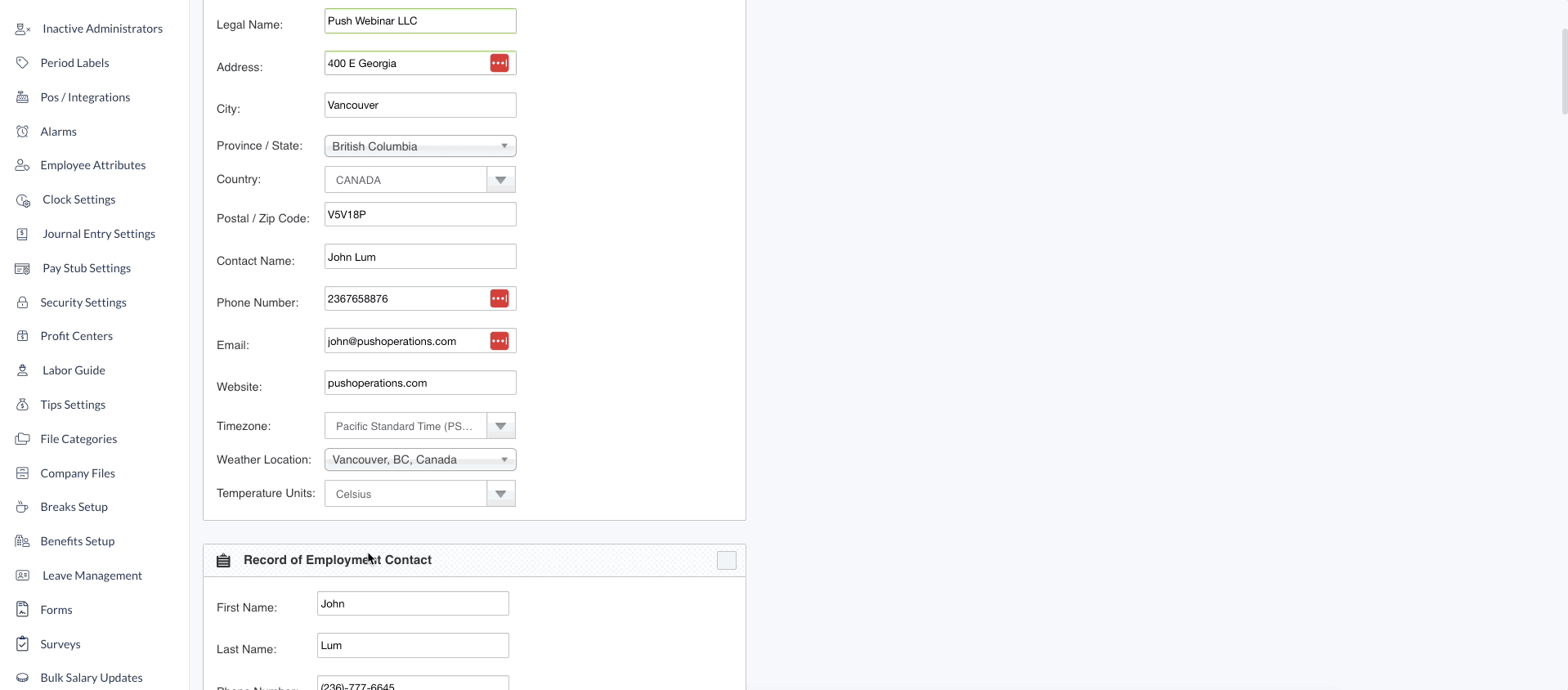 Mobile
Social Insurance Numbers/ Social Security Numbers
Push Subscription: Base Plan
A member of the Push Team has the ability to enable a feature which allows the ability for employees to edit their SIN/SSN using the Push Employee App. If you want this setting enabled, you can contact Push Support, who can help enable this feature.
Integrations
Universal (POS)
Push Subscription: Pro or Premium
Push now can integrate with the point of sale (POS) system Universal which allows sales to be added to Push, helping businesses manage labour costs when building a schedule.