We make exciting changes to the Push Platform every month, and we want to share those with you. Take some time to read through the changes we made to Push for October. If you are interested in a specific Push product, click the links below to jump to that section. If you have any questions about particular functionality in another plan, reach out to support@pushoperations.com to learn more.
Payroll
Employee Defaults
Push Subscription: All Plans
You can now save time while ensuring payroll accuracy when adding new staff with Employee Defaults. Once set, any newly created employees will automatically have key fields already complete, including WCB rates, Cost Center, CPP Exemption Status and more. Get started by setting up your employee defaults here.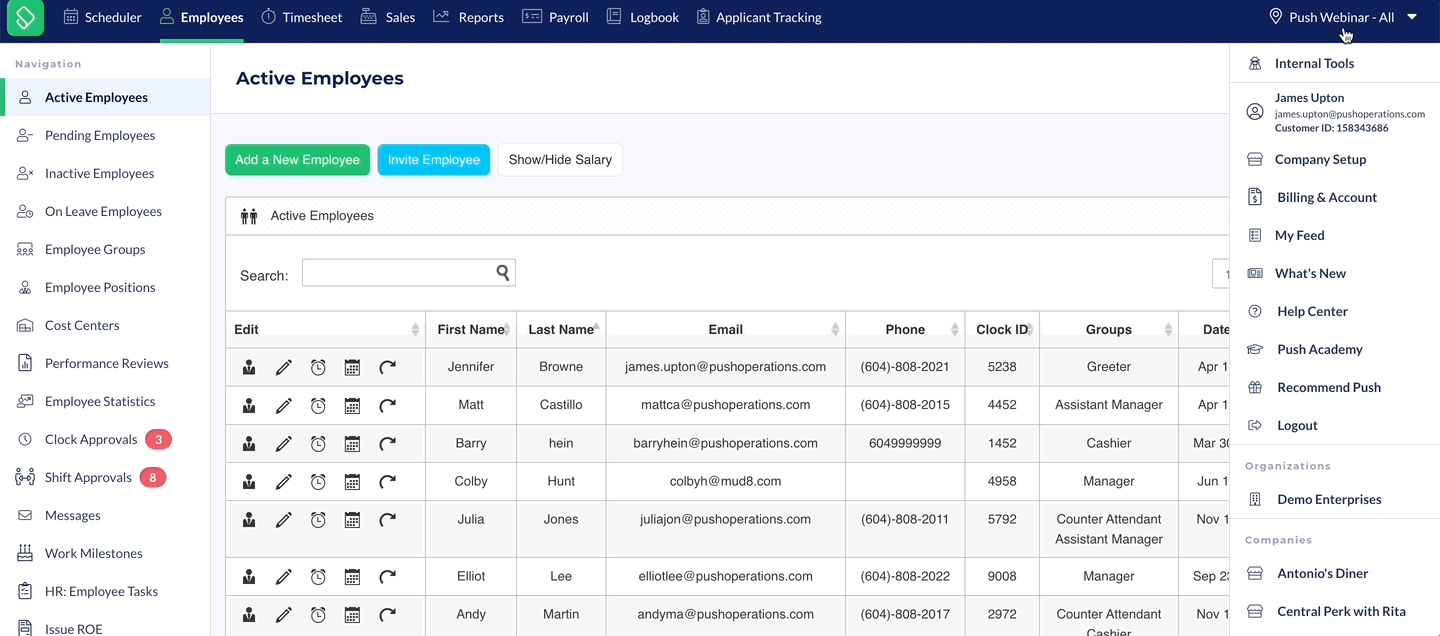 Maximum Negative Hours (Leave Management)
Push Subscription: Premium
You can now limit how many hours an employee can go into the negative. Policy rules can now include a Max Negative Hours to allow employees to go into the negative hours but restrict that amount. This will save your Payroll or HR team from running reports consistently.
This article walks you through How To Add/Adjust A Rule Under Balances Setup.
Federal Holiday
Push Subscription: All Plans
For the National Day of Mourning on September 19th, a new federal holiday is available for all Canadian accounts. Some provinces have decided to make this day a statutory holiday, so review your labour standards for your province before updating these settings.
If you want to update your Statutory Holiday settings, you can follow the steps outlined in, How To Adjust Statutory Holiday Settings.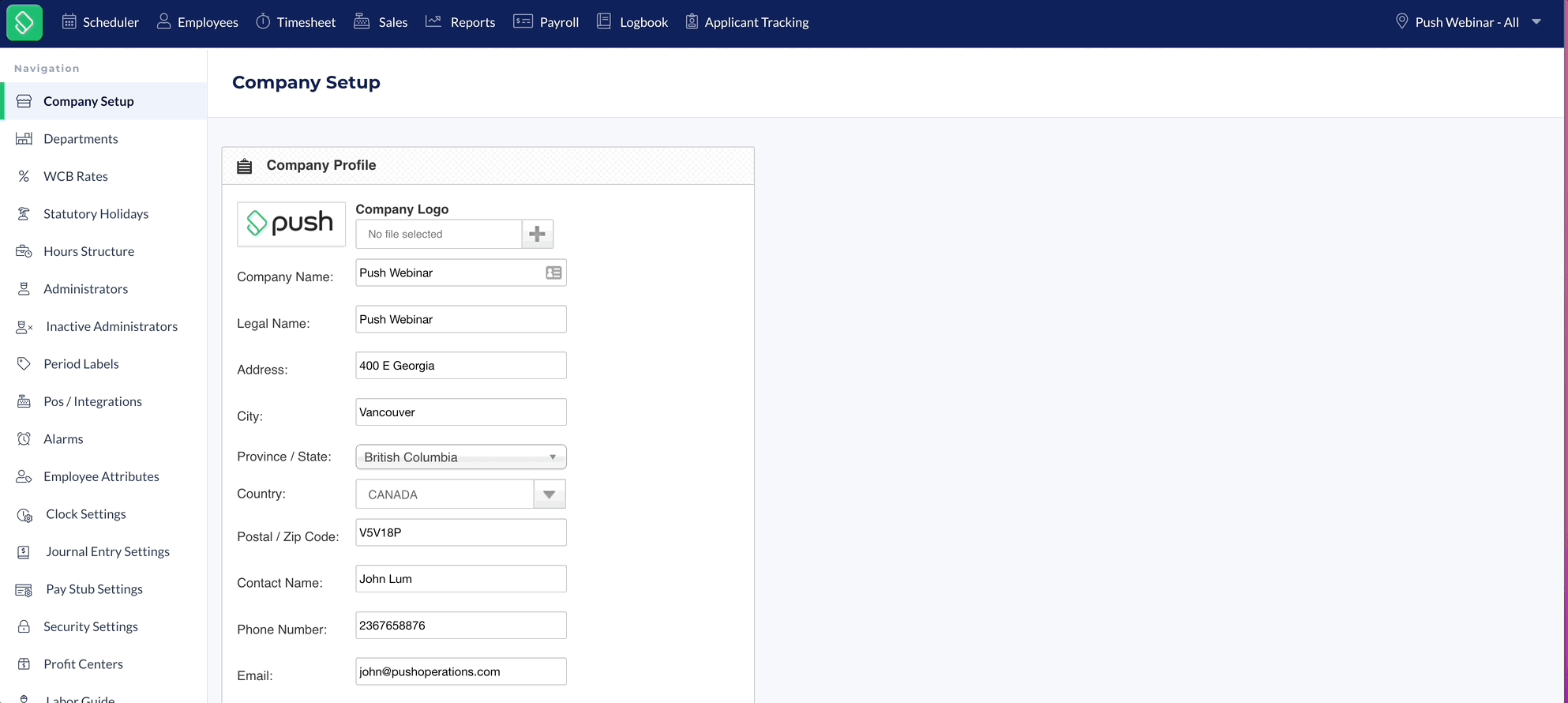 Reporting
Sales Tab
Push Subscription: All Plans
Schedule presets at the end of the Sales tab in a Push account will only display presets for the selected location from the top right dropdown. If you'd like to see all presets, you can schedule to the All location in your Push Account.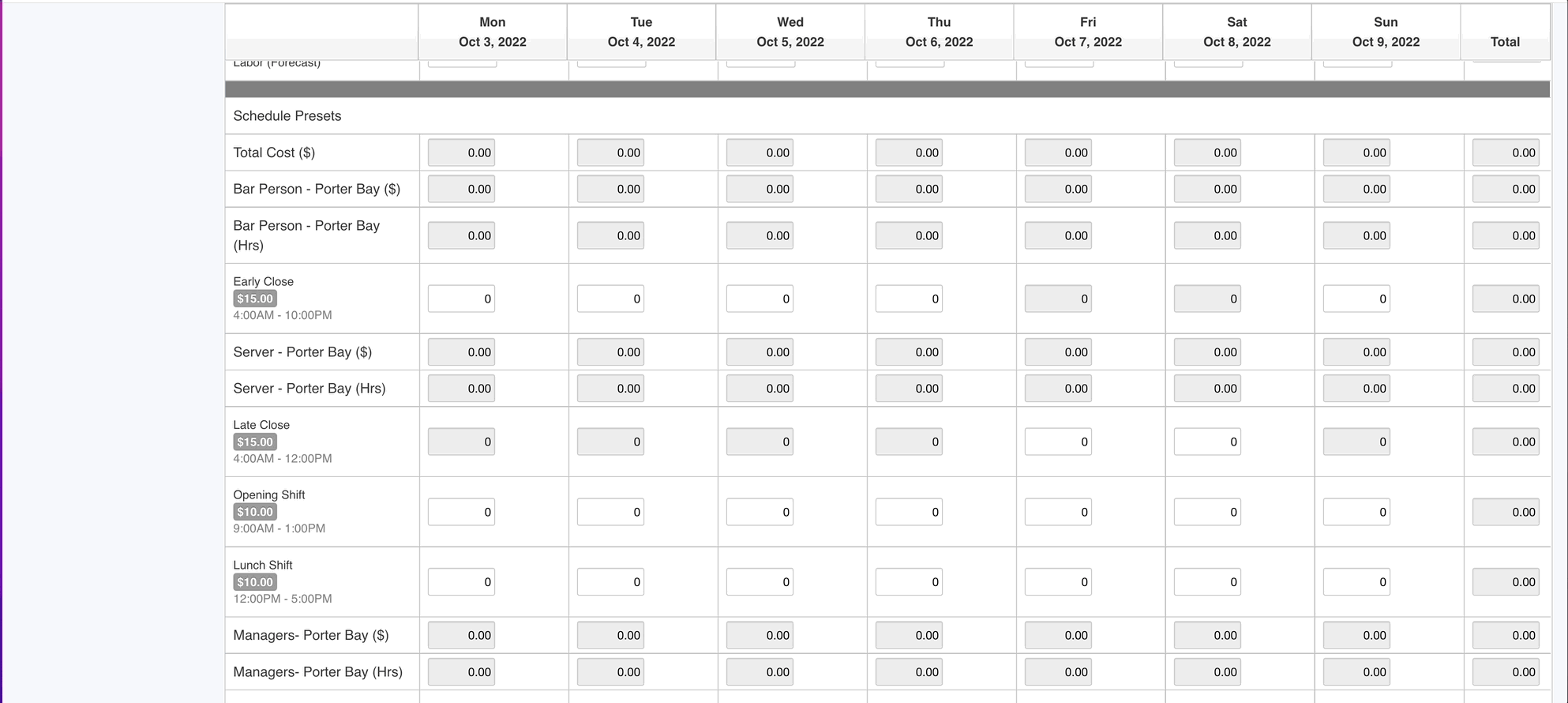 Employee Payroll Summary Report
Push Subscription: Payroll Add On
The Employee Payroll Summary Report now includes columns that display the employer contributions for CPP and EI.
Enterprise Dashboard
Push Subscription: Premium
From the Enterprise Dashboard, an Employee Status Date column has been added to the Employee Information Report. Enterprise Dashboard is only available to those with Push's premium plan. It is highly beneficial to larger organizations that want to run an employee information report for all the businesses in their organization.
Applicant Tracking
Session Timeout
We addressed a situation where users were automatically logged out using the Applicant Tracking System.