Performance reviews are a great way to regularly review an individual's contributions on the job. These assessments are customizable templates and can allow managers to review employees' work and save it to their Push profile.
Please note: You'll need to contact your account admin to turn on performance reviews for you as part of the HR features.
Performance Review Templates
1. Navigate to Employees > Performance Review Templates.

2. In the list select the green button to add a new template. Select the pencil to edit an exsisting template.

3. Give the review a title and add the positions (if applicable), be sure to publish before saving so it's available to select or leave in draft to come back to later.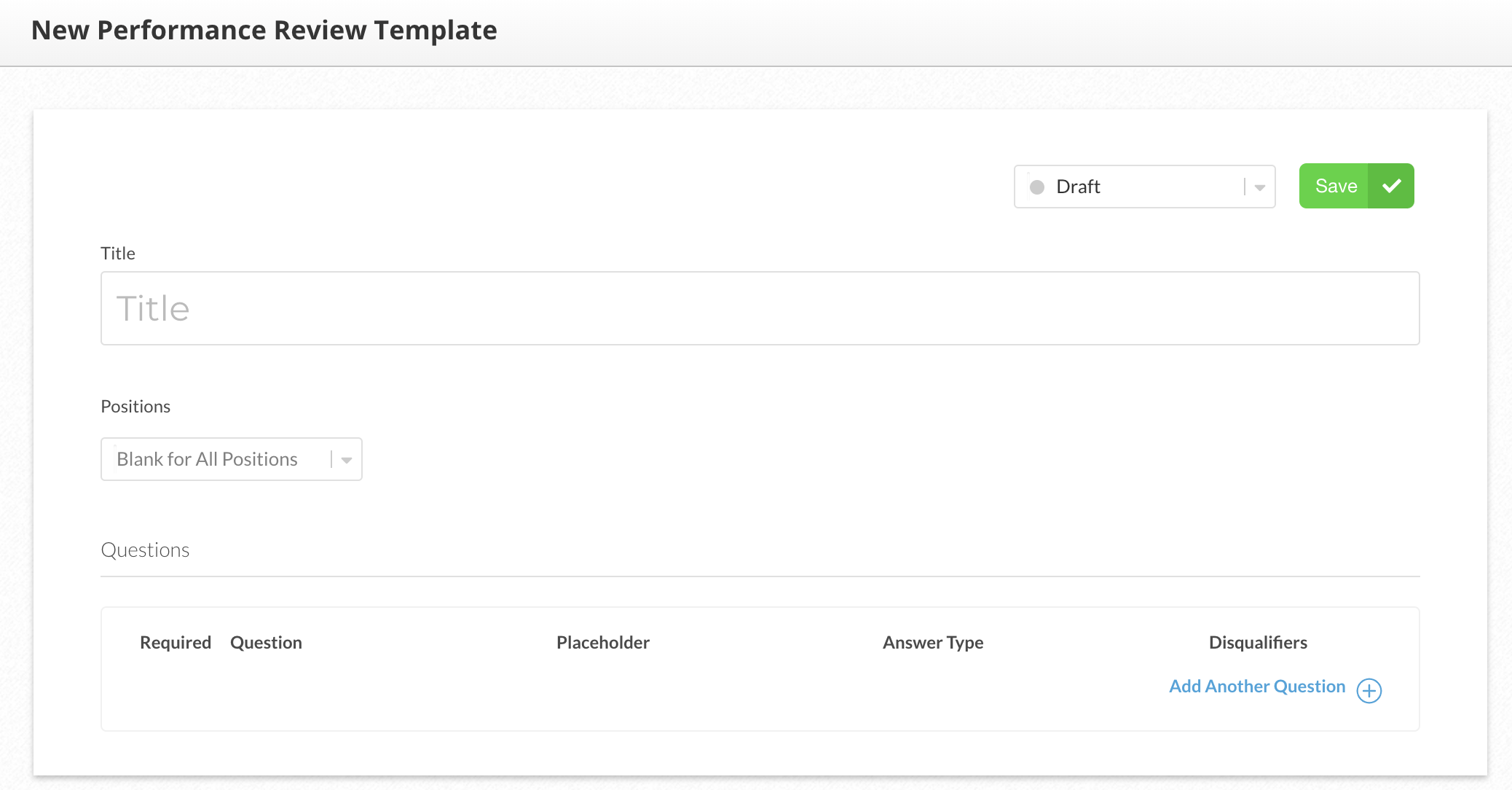 4. If you need help setting up the template please review our Question Building Guide.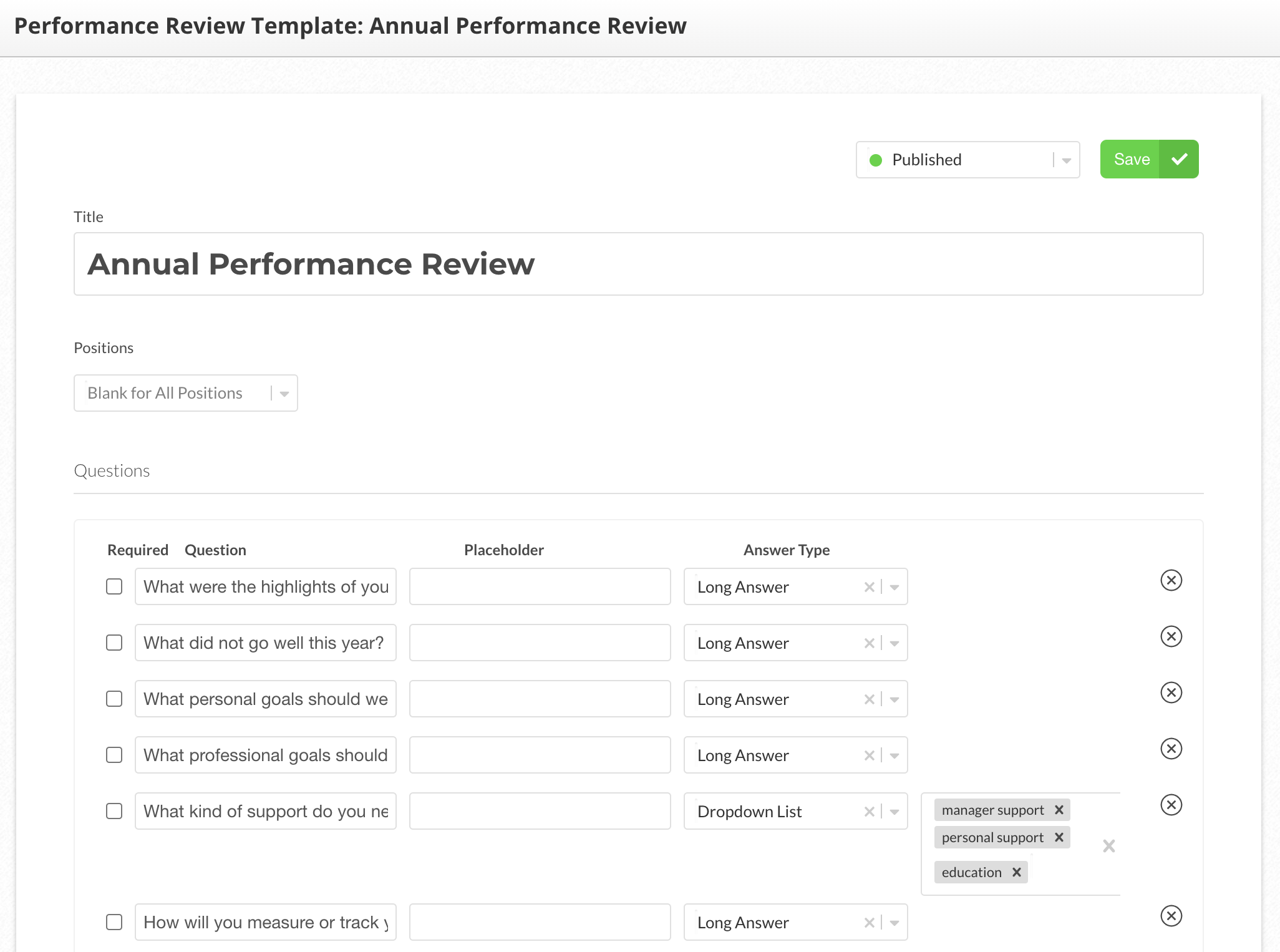 Adding a Performance Review
1. Navigate to Employees > Performace Reviews and select New Review or Create New Review.

2. Select who is the reviewer the template you wish to review, the reviewee, and the date of the review. The title will auto-populate with the reviewer, date, and template name.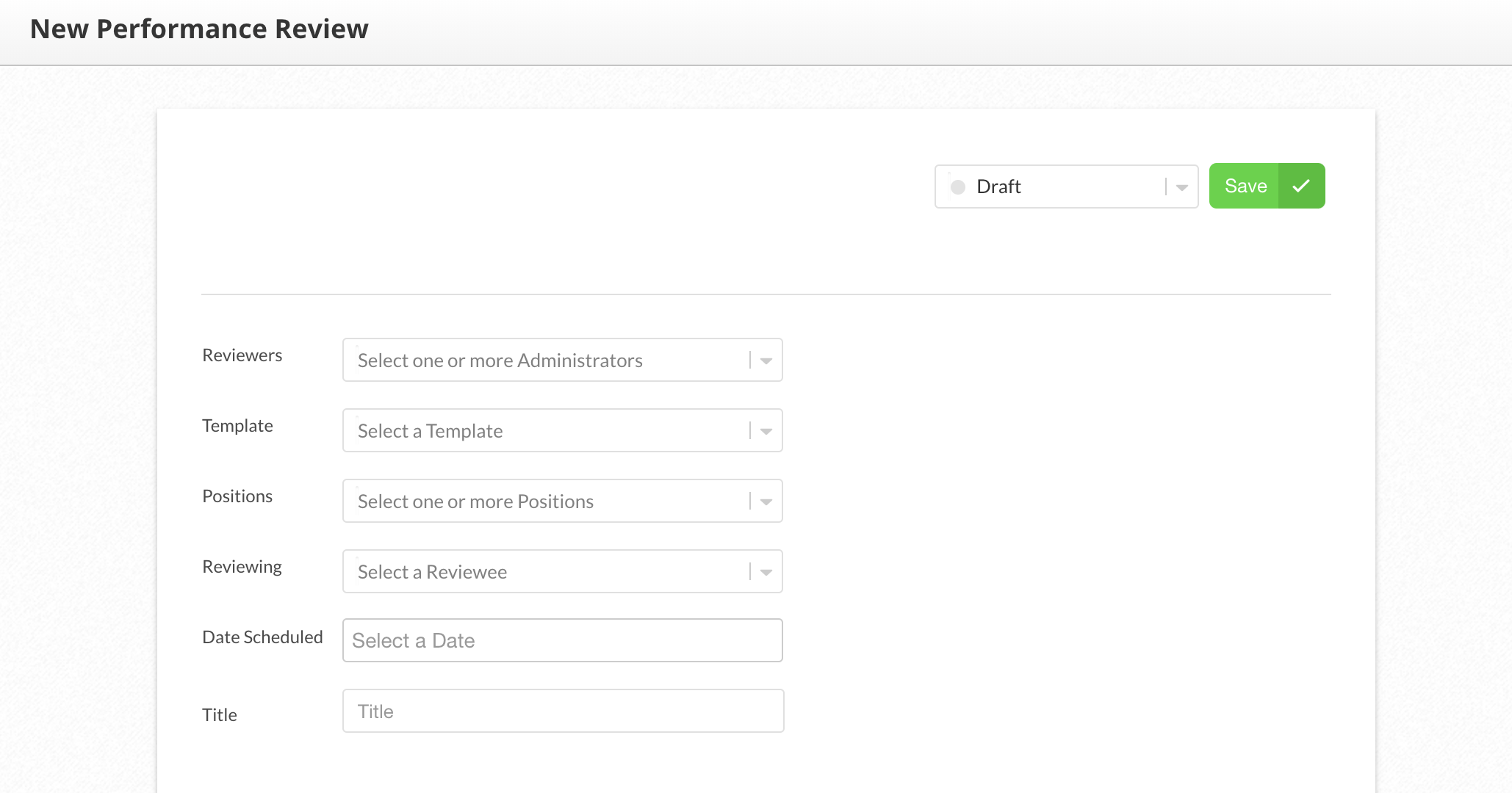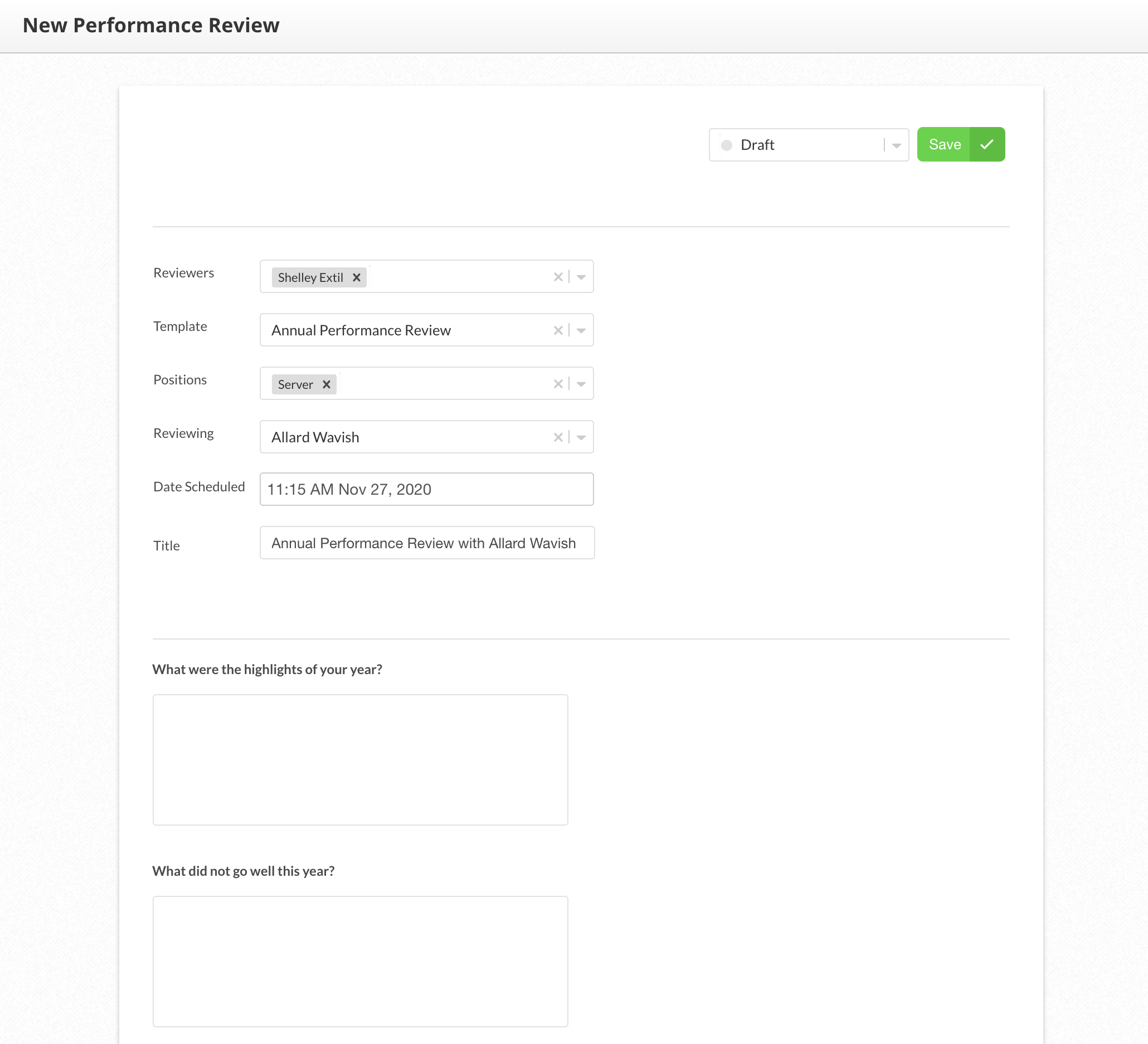 3. Fill out the review as a part of the reviewing process and be sure to save. Once published the employee will also be able to review it on their push account.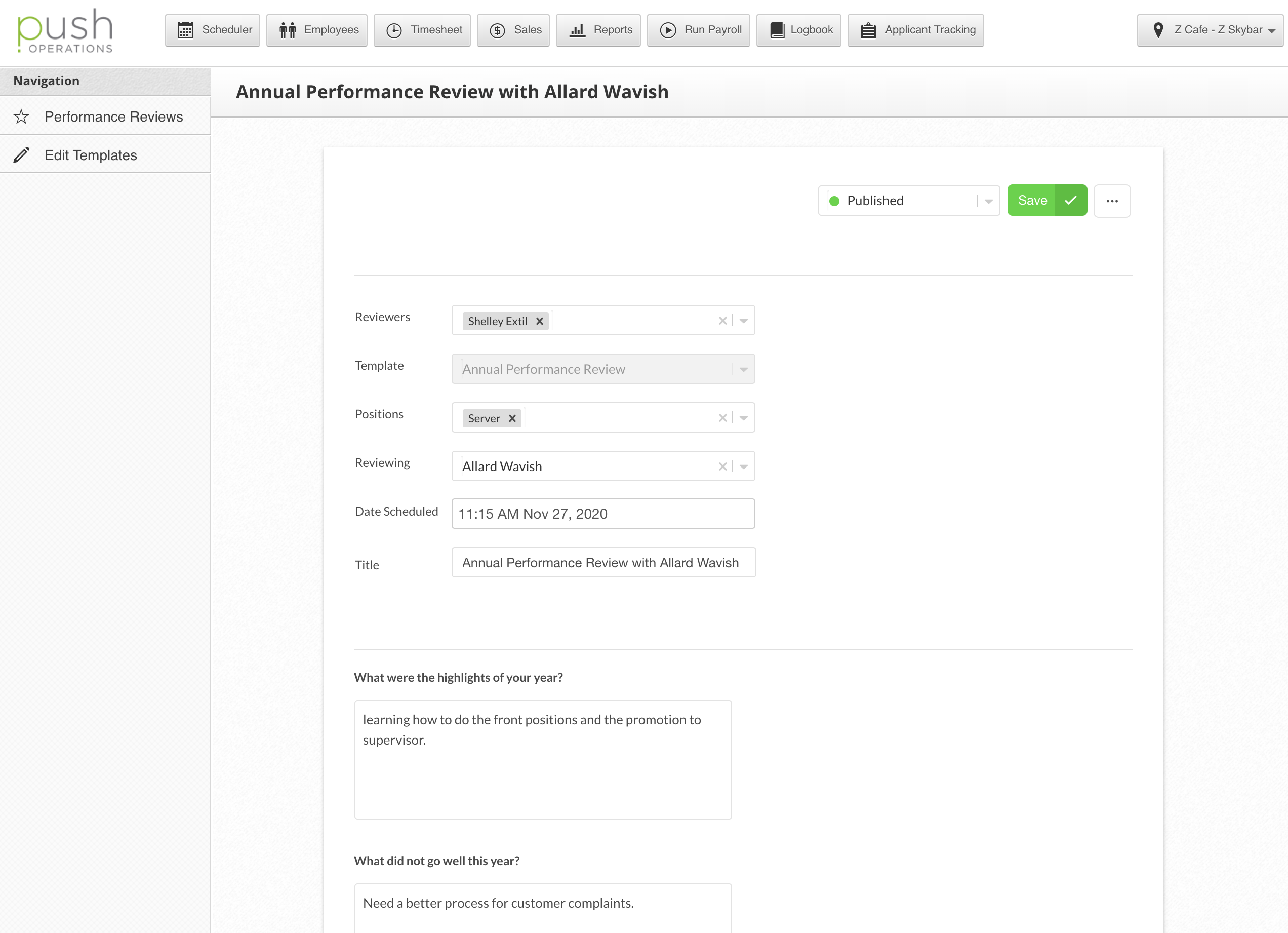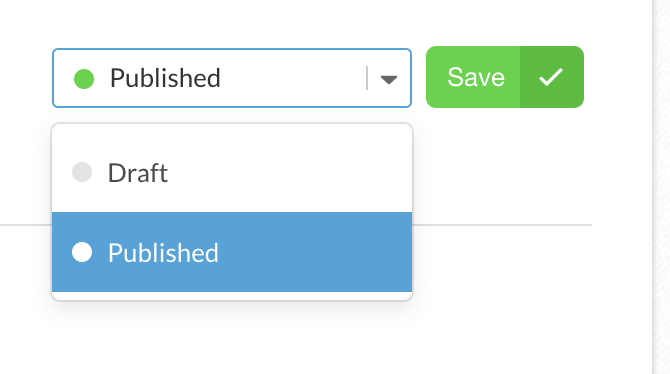 Employee View
1. When an employee logs in to their account or personal profile they'll see a section called performance reviews.

2. The list will show any published reviews.

3. The review fields will be view only so the employee can see their review.