Sometimes an applicant will upload their word file as opposed to a pdf to apply, especially if the candidate comes through a third-party application integration like indeed.
Push ATS accepts docx file uploads and pdfs. However, the two look a little different.
PDF
Controls to zoom, export and search the file are at the top above the pdf view.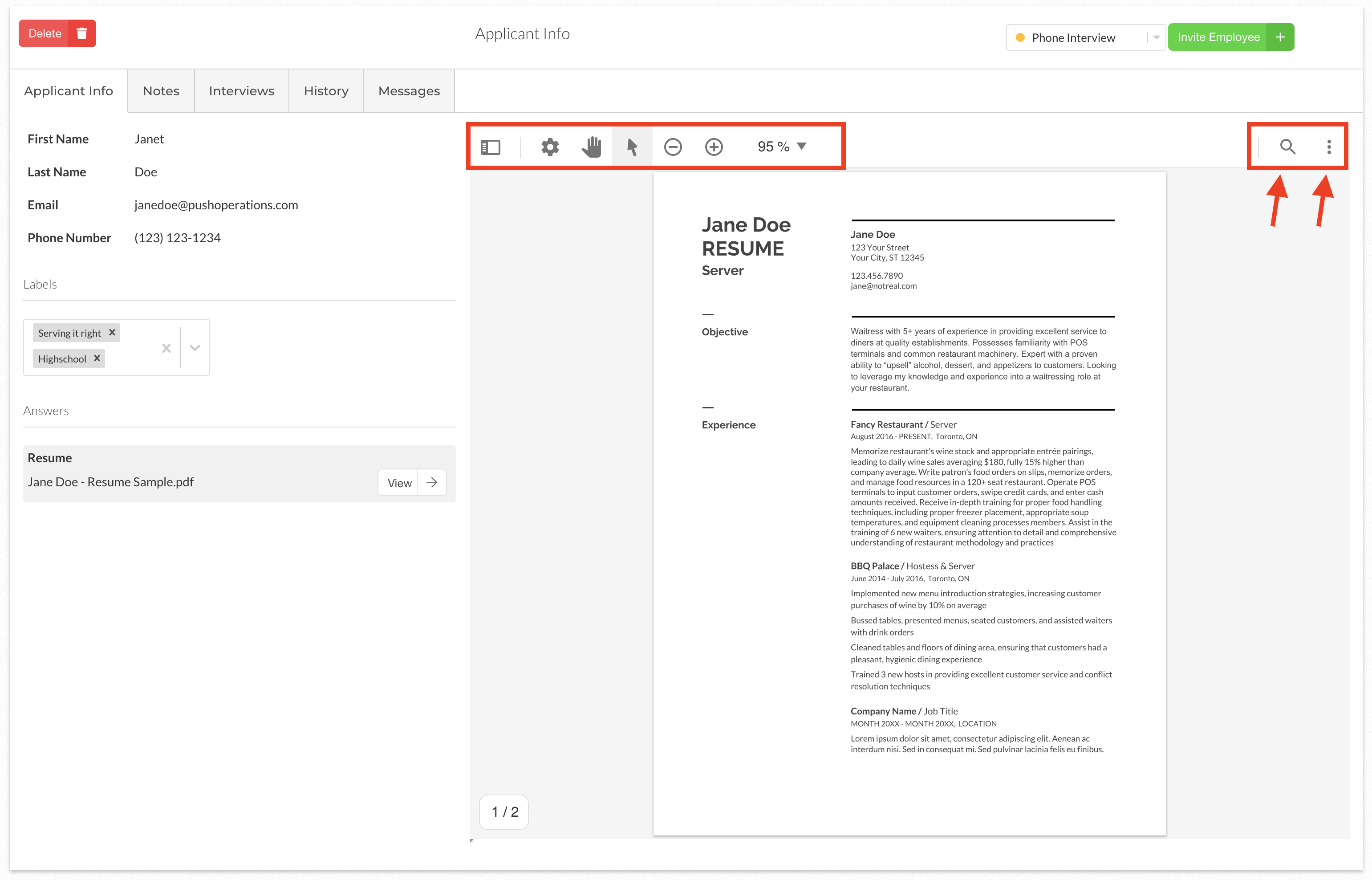 Microsoft Word (docx)
The controls to zoom, expand, and download will be at the bottom, with the docx view there is no ability to search the document on the page, you will need to download it to search.