Adding an interview is an easy way to track an applicant as they go through the process and allows Super Admins to have greater control over the types of interviews conducted company-wide. You can also cross reference interviews after hiring to better improve your hiring process.
1. Interview Templates
Navigate to ATS, there are two new sections, "Interviews and Interview Templates".

2. Adding an Interview Template
Templates allow you to control the types of interviews your management staff will conduct for different positions.
A. Start by adding your interview templates, these are the templates that will be used

B. Setup the template questions for your interview, give it a name, and the positions it's applicable for or leave blank for all positions.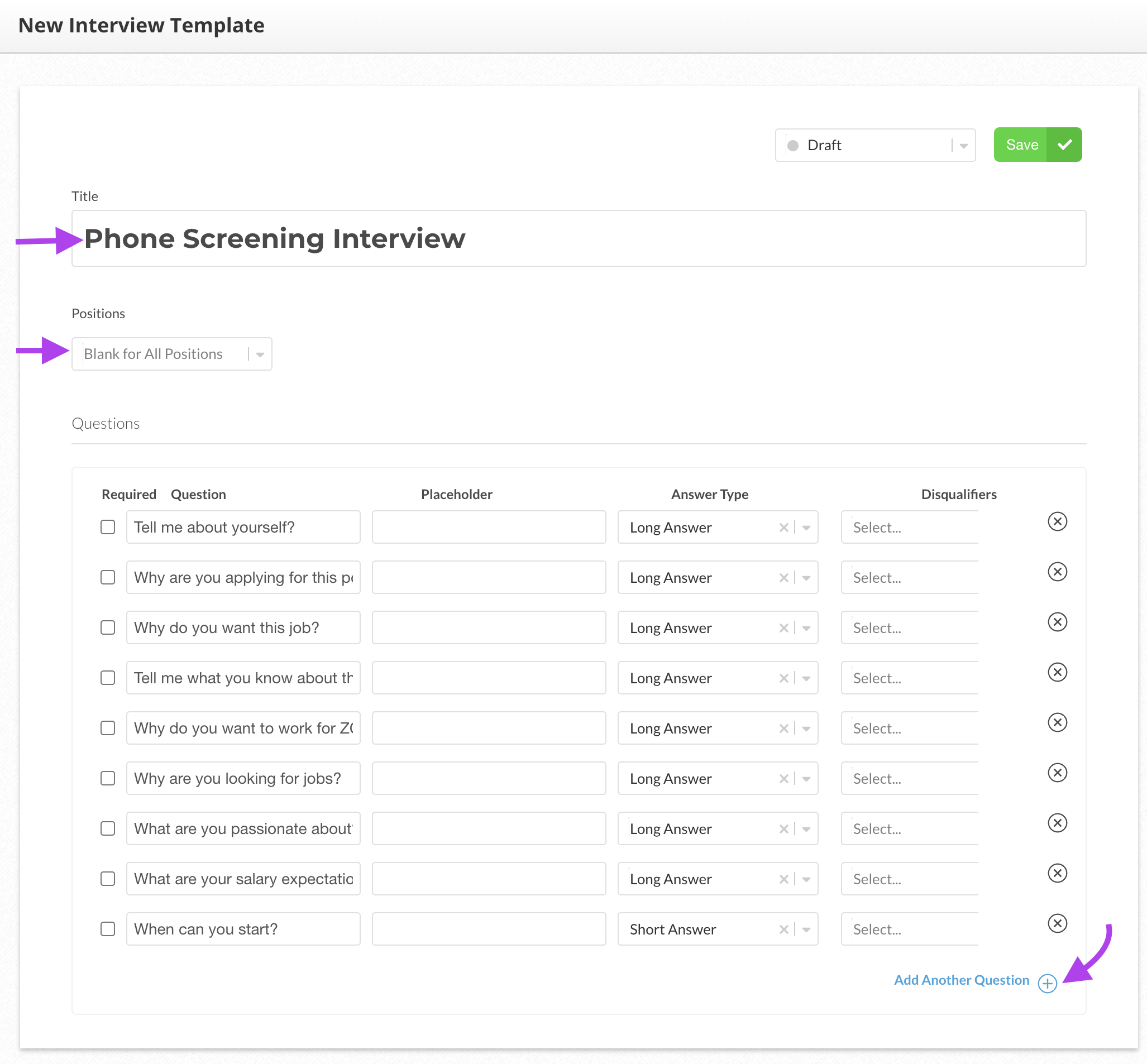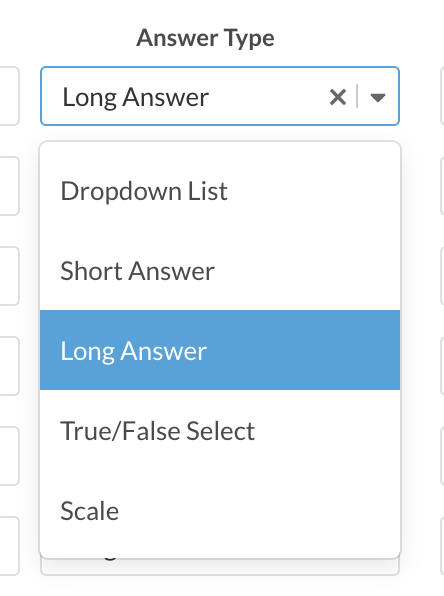 C. You can add any of the basic question types including a "Scale" type

You can create a scale starting from 0 or 1 up to 10. You can also add labels to the question.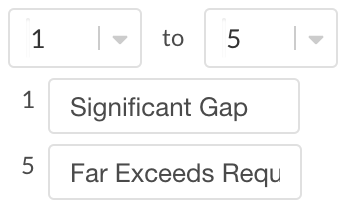 This is helpful for behavioral questions as opposed to filling out the entire answer from a candidate.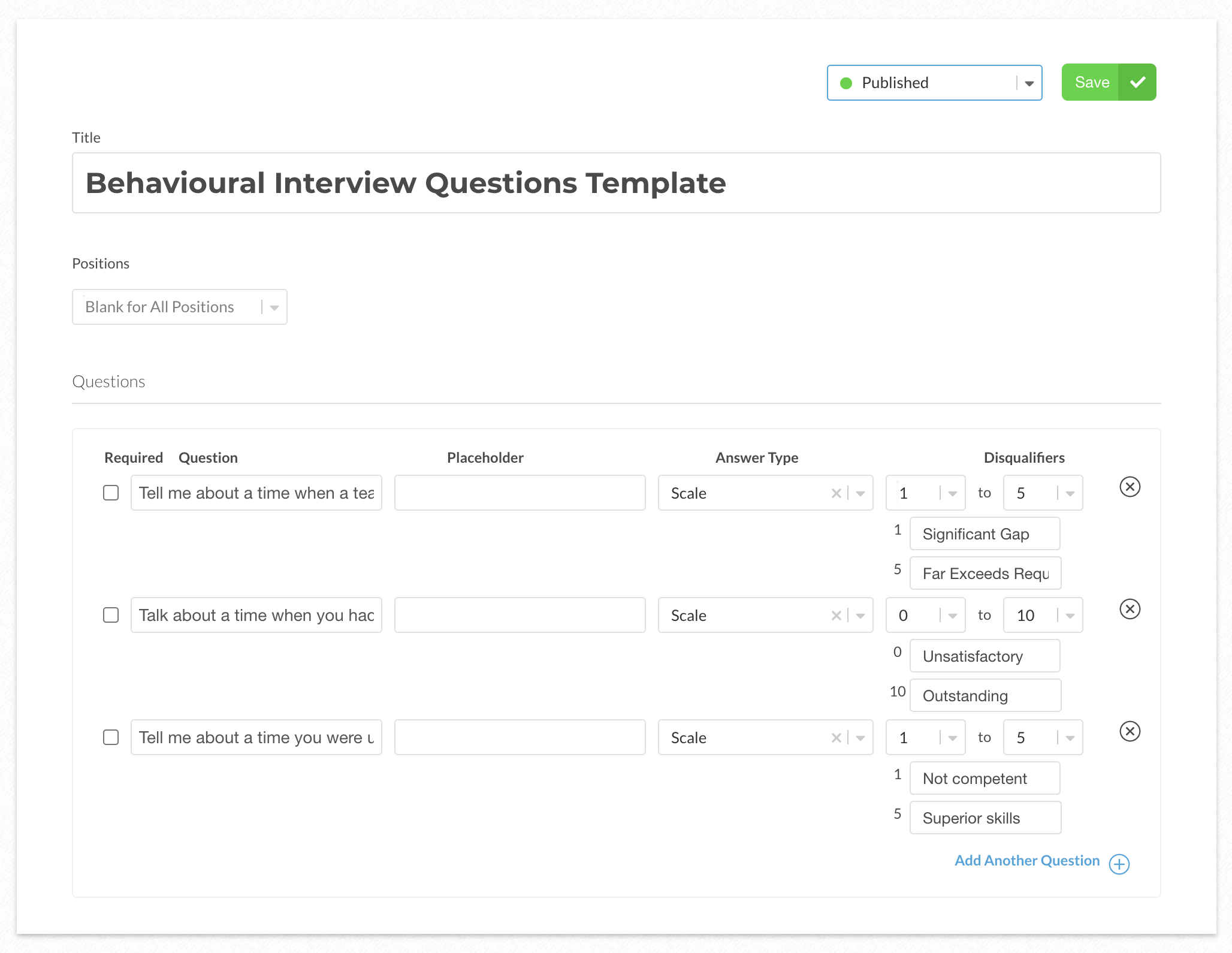 D. Once you're happy with the template, make sure you switch the template to publish (so it will appear for users doing interviews) and the save.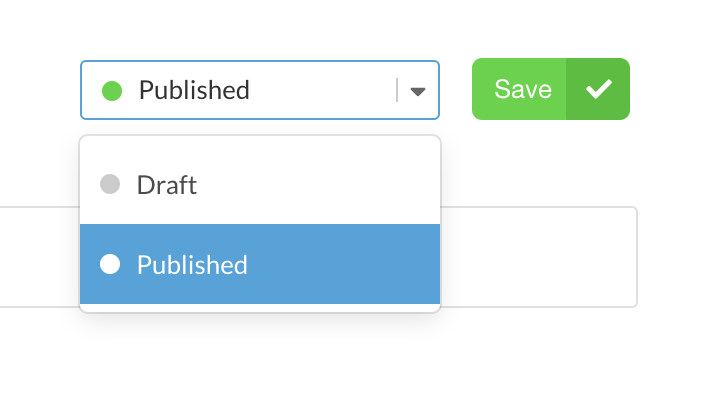 E. Your saved templates will appear in a list on the interview template page.

3. Adding an interview for an applicant
A. Starting from a blank interview, navigate to ATS > Interviews and add an interview from the green button.

B. From a blank template you can choose the interviewee's name and position applied for.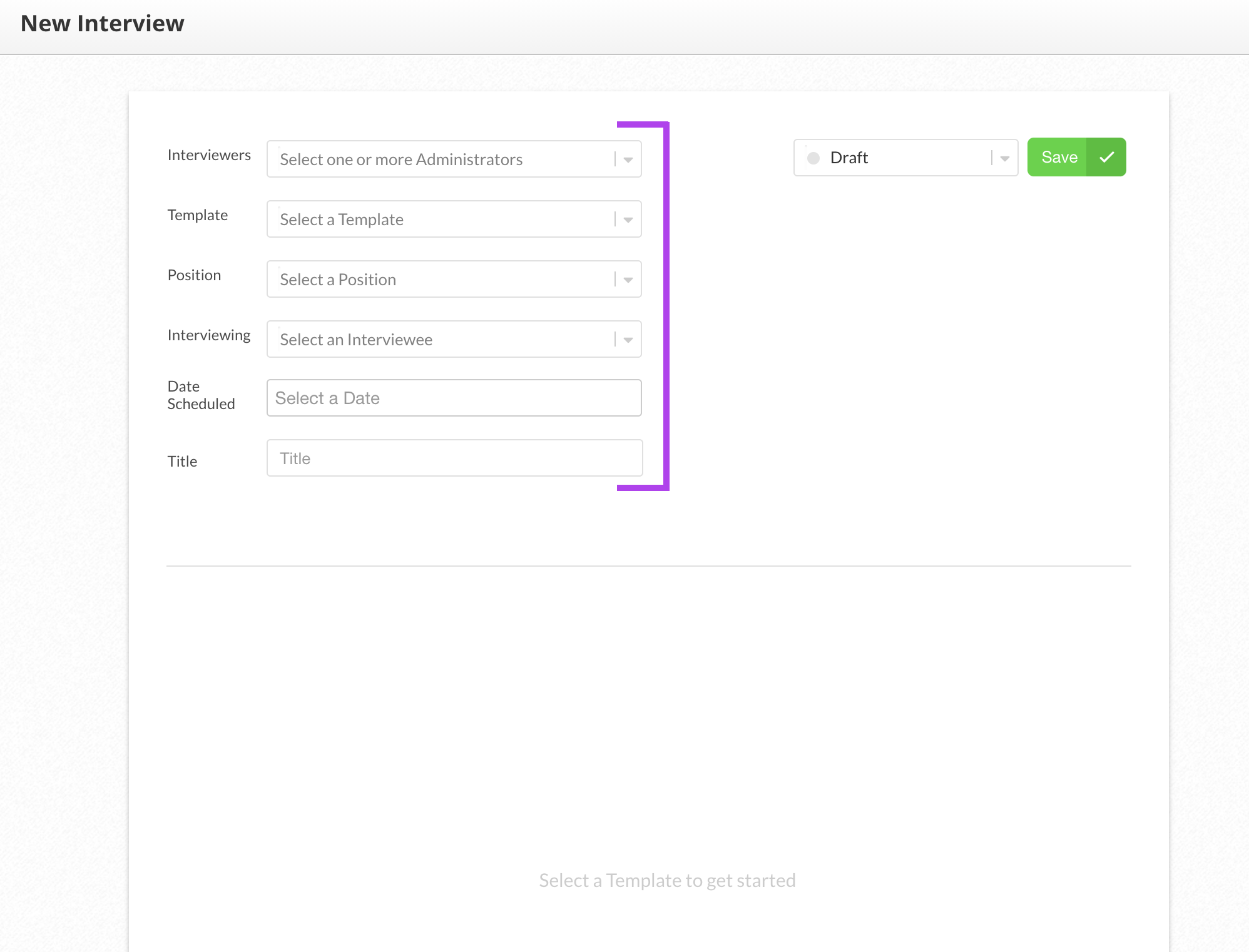 C. You can also add an interview directly to the applicant profile. Starting from an applicant navigate to the "Interviews" tab.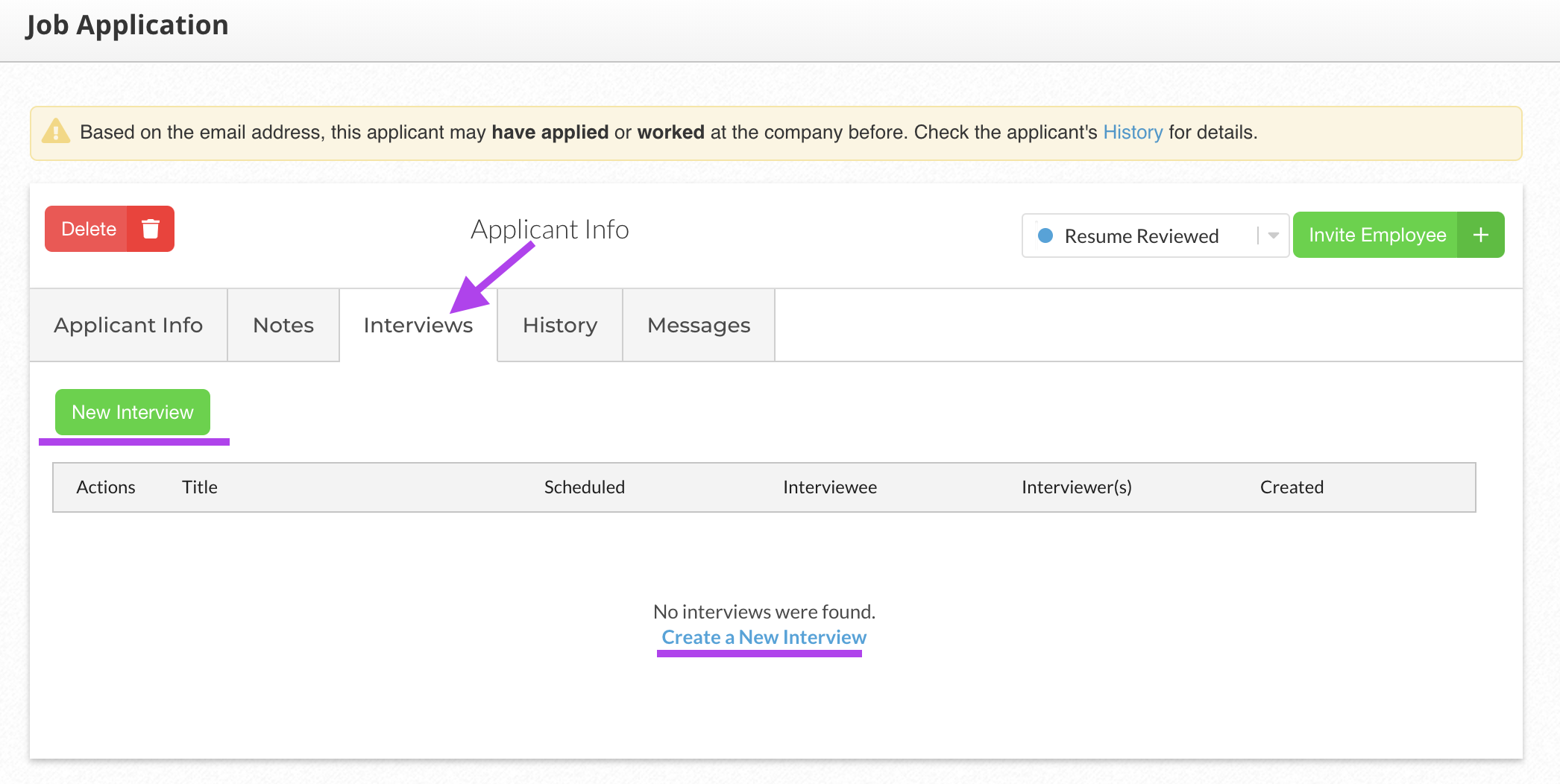 D. All the information will be filled out, you'll just need to add the date of the interview.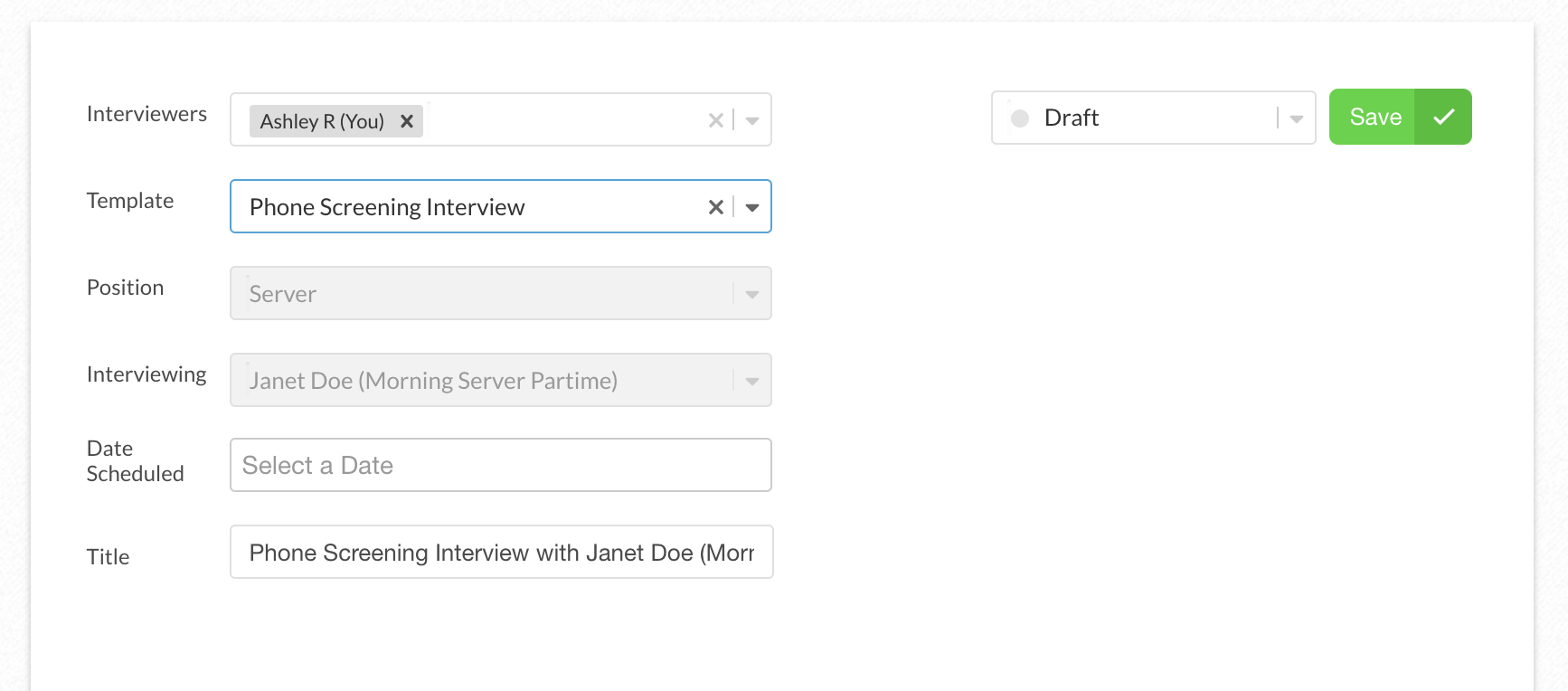 E. Choose a template and the correct one will populate below.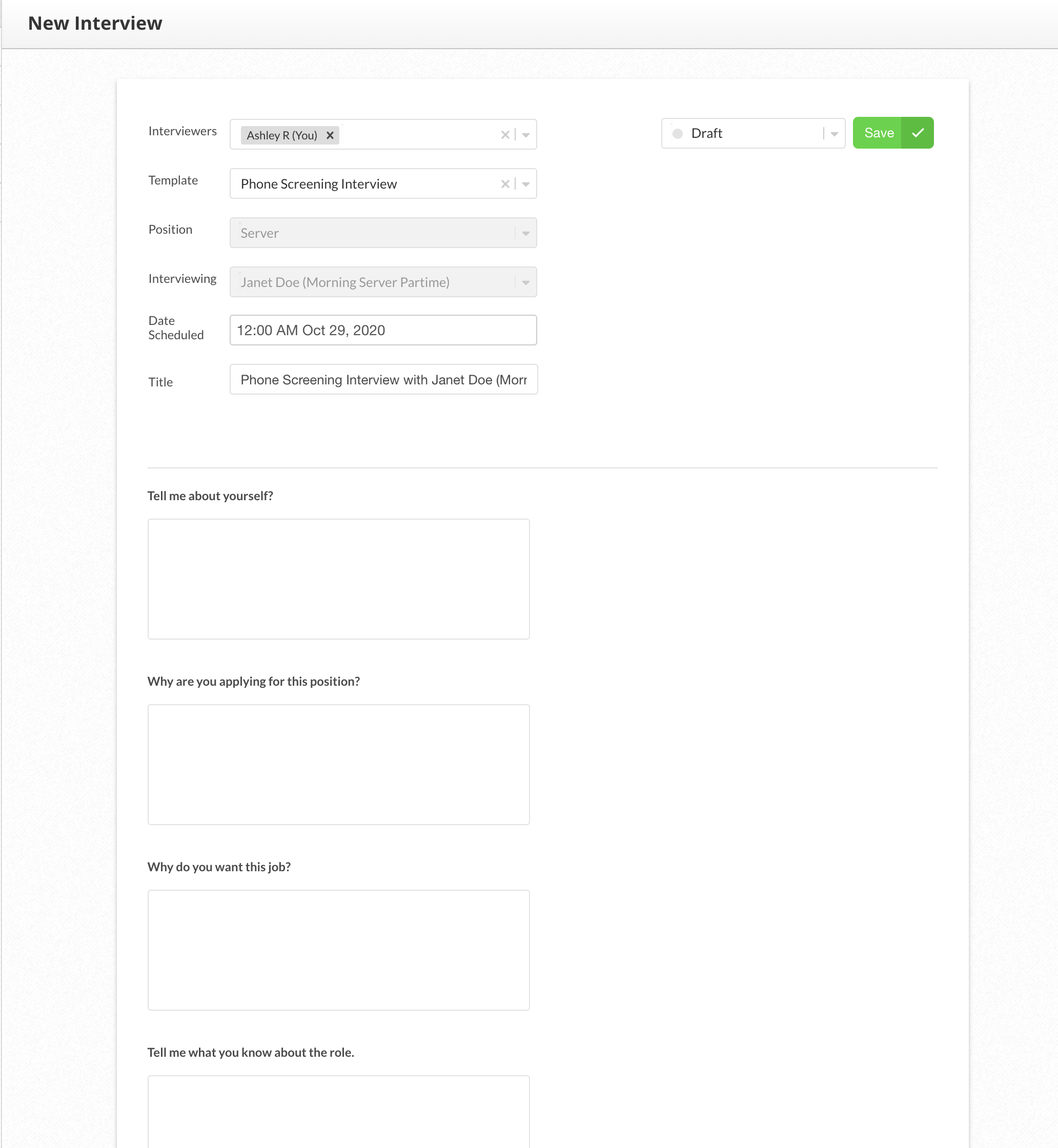 F. Fill in the interview questions as you're going along the interview and save when complete.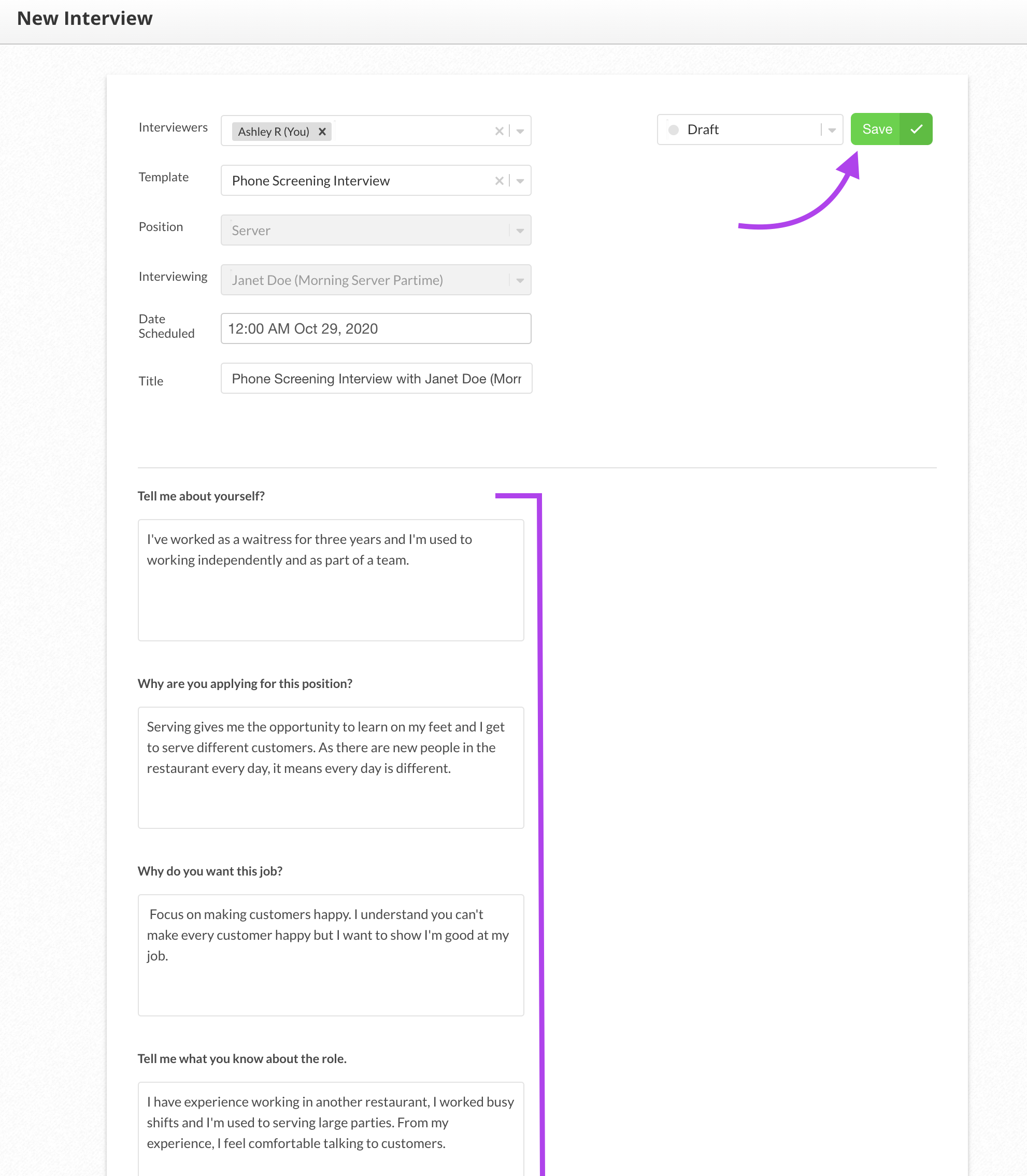 G. After the interview is published and save the interview it can be accessed anytime from the interviews page.