You can set a language preference for yourself at any time, current languages available:
English
French
Spanish
+ more coming soon...
Employee Mobile App: Change Language
1. In the Employee App Menu select Settings, which is always the gear icon at the bottom of your menu.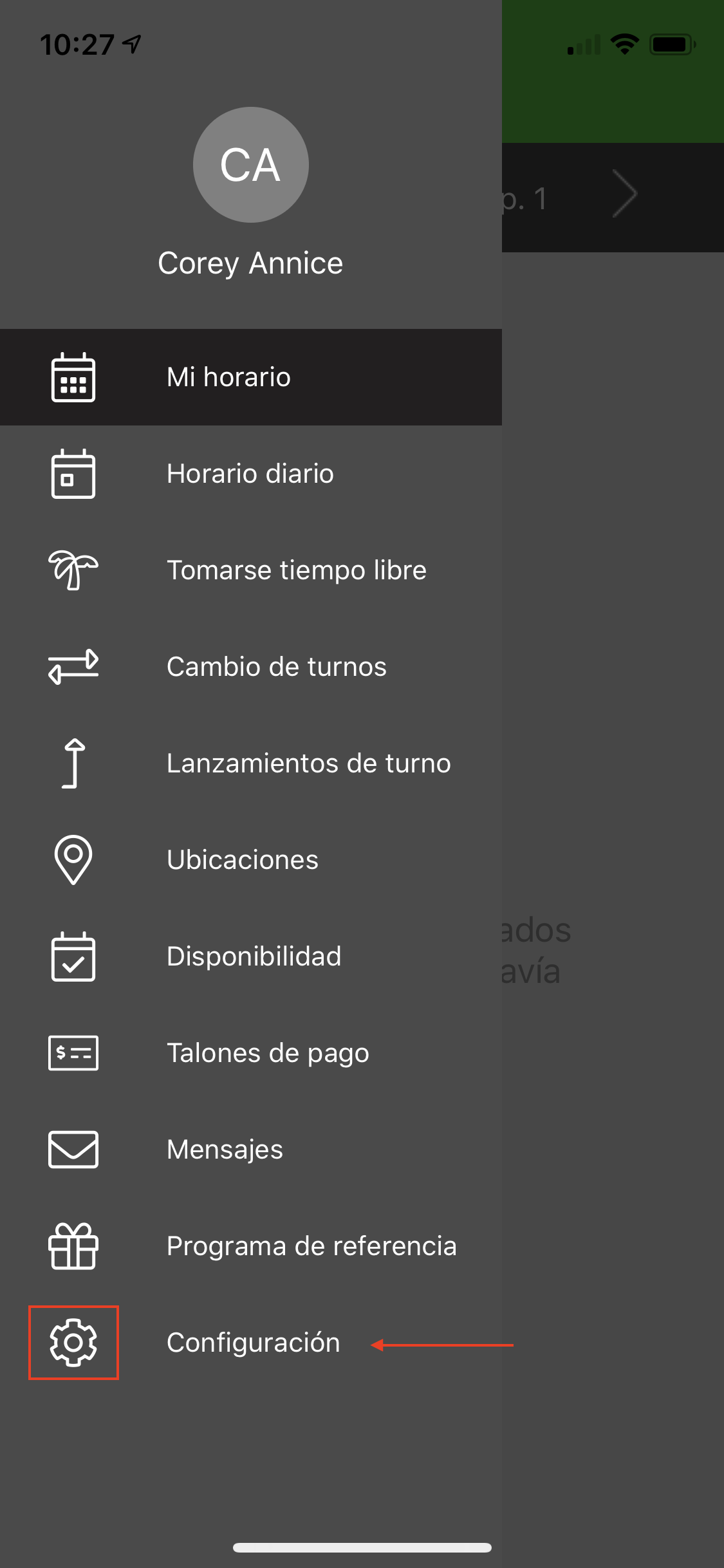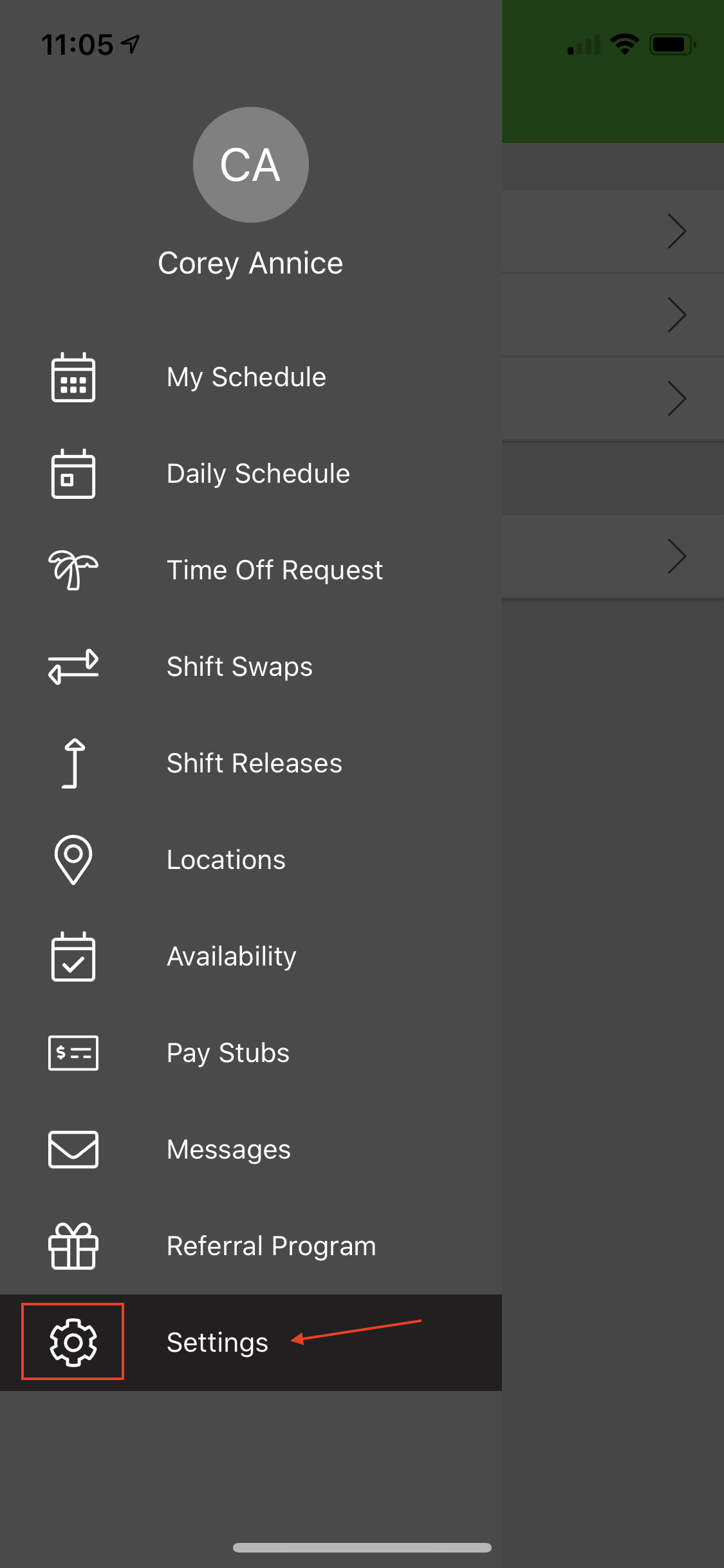 2. In your settings tap "Change Language" and then select your language of choice.
.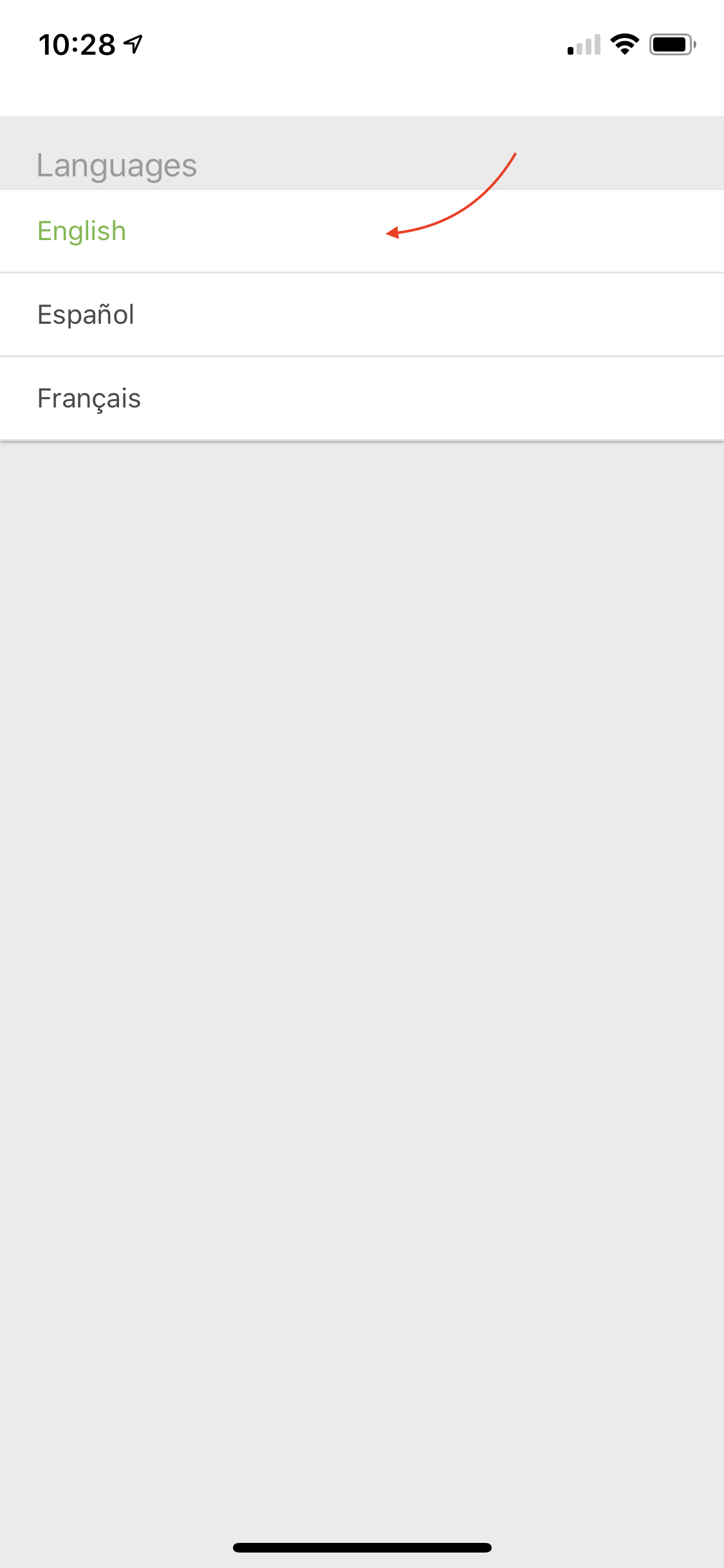 3. Be sure to confirm in the pop up that it is the correct language and select "Confirm" to trigger the translation change.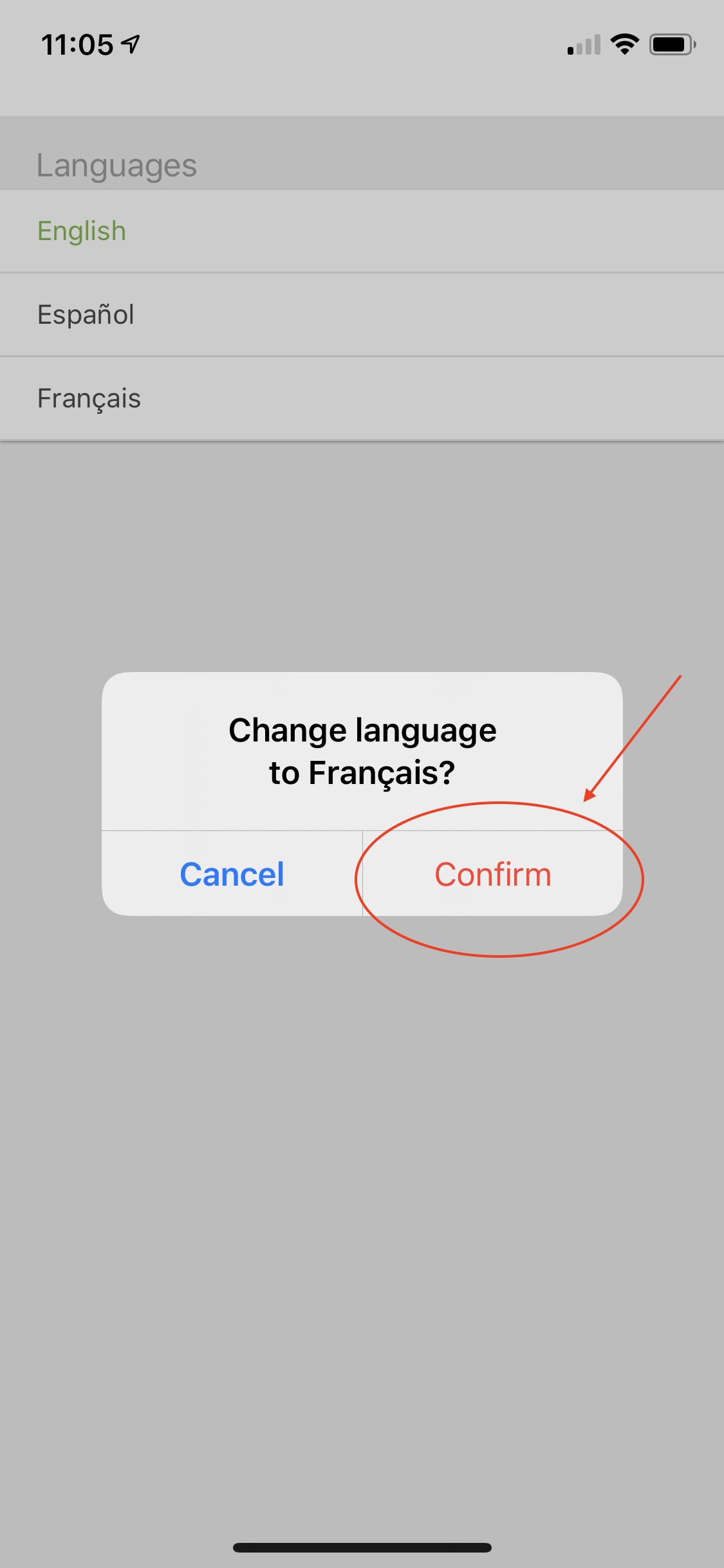 Desktop (Web) App: Change Language
Navigate to "My Summary" and at the top right of your profile information, there is a blue link "Edit Employee" that allows you to edit certain information.


2. In your personal information, there is a "Language Preference" option and choose your preferred language.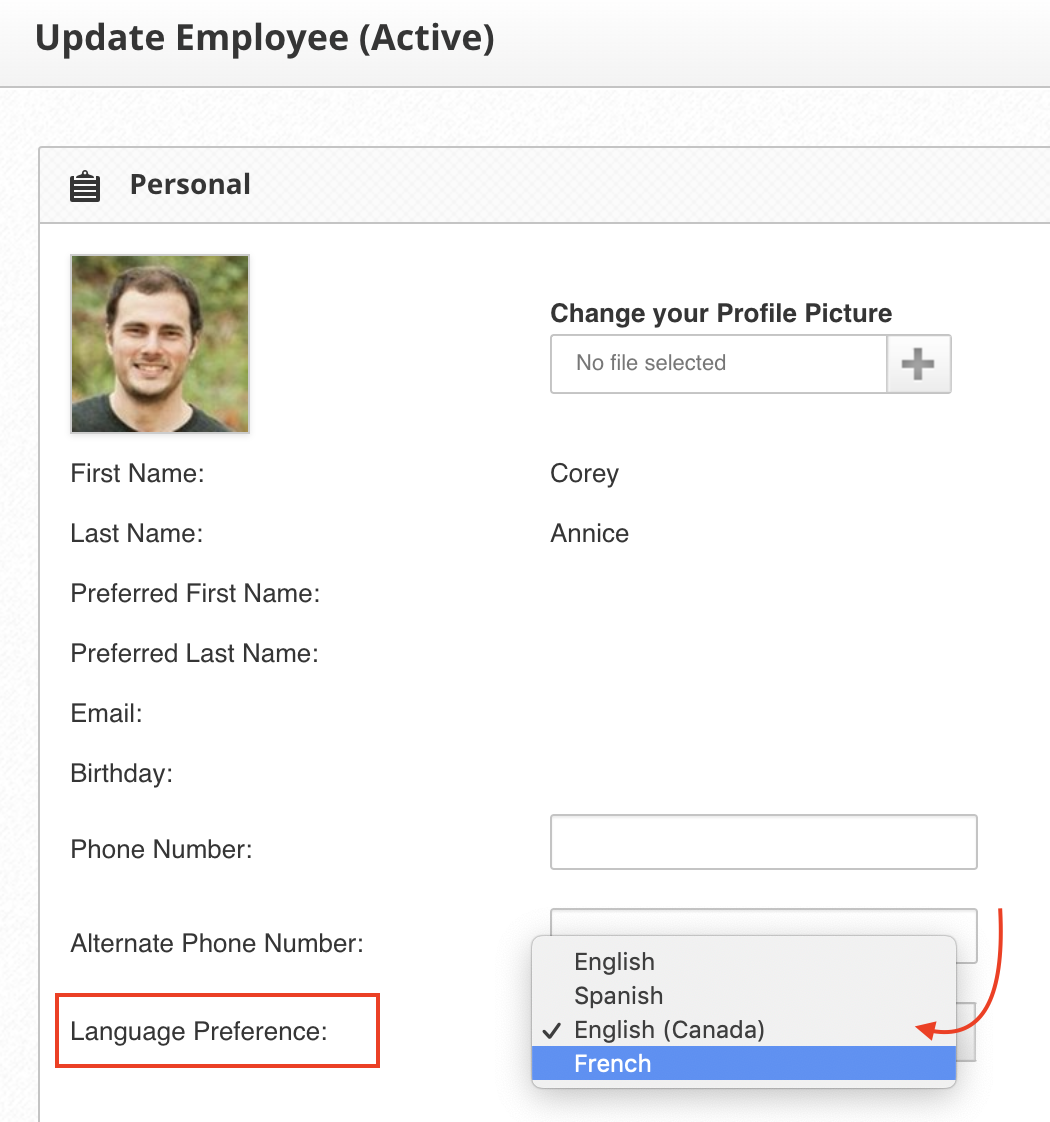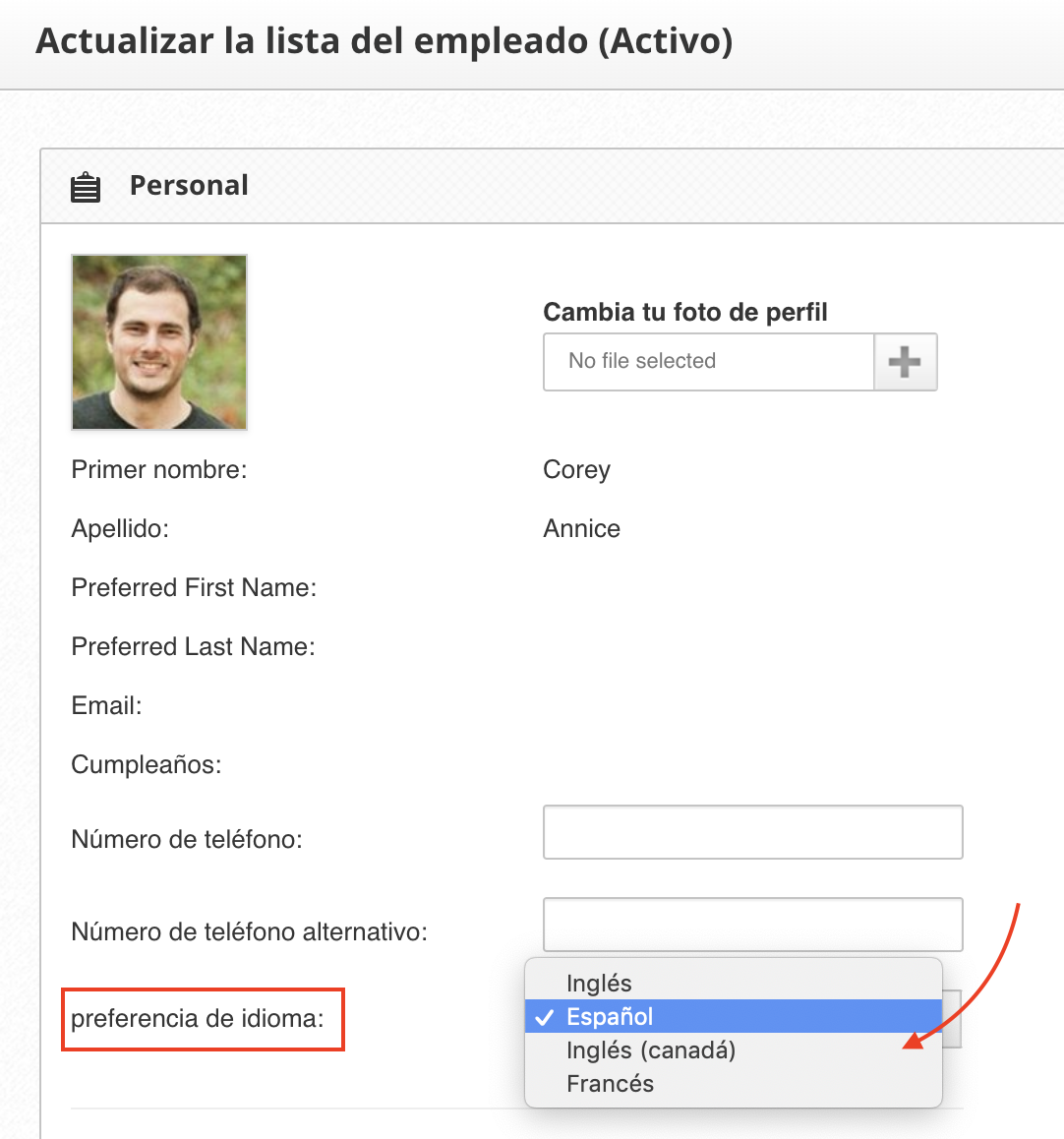 3. Switch to the language preferred and don't forget to select the green "Update Employee" button at the bottom of the page to save.


Tablet App: Change Language
1. On the tablet, you can always toggle between languages at the very top of the screen (on any view) by tapping the language icon.