We now support the editing of clocks with breaks in the manager app for all US companies.
The break workflow previously not supported. Now US companies can use the manager app to its full functionality.
Clock approvals work very similar to clock approvals on the web app.
1.) Navigate to Clock approvals to view clock records on your mobile app:
If violation, taken, or waived: there will be a label on the break.

Important: To view the waiver itself you'll still need to log in on desktop.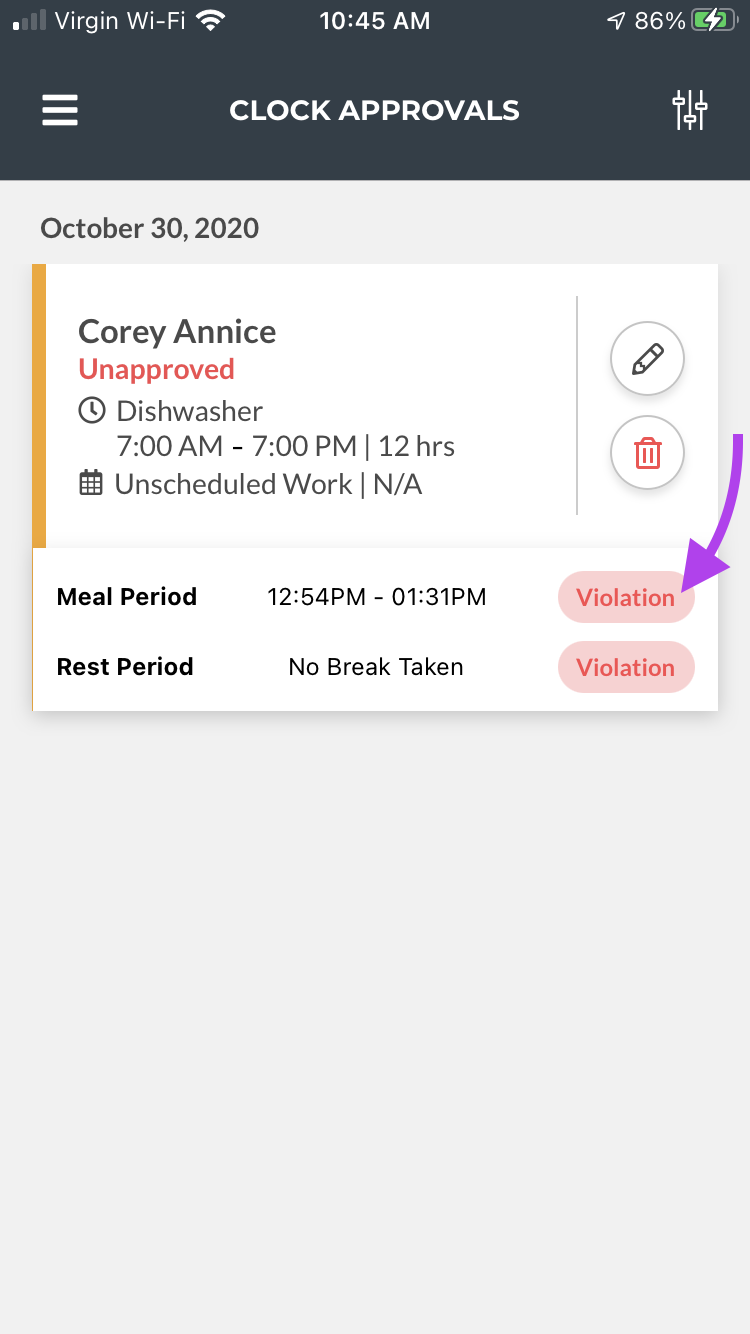 2.) View and edit break information on the manager app:
Select the pencil to open the expanded view with the violation ranges.

You can add new break times or edit other areas of the clock.

There will be a warning if the break edit is outside of the range violation.