Objective:
How to pull applicants from Indeed to Push
How to connect Push and Indeed
Method:
1. Copy Unique Posting ID from Push
Navigate to Job Postings - If you do not know how to edit a job posting you can learn here.
Under the Job Posting title is an "External Posting ID" be sure to copy the entire ID along with the brackets. In the example below you would copy: "[1a2b3]". If you do not see the ID you need to first create and save the posting for it to appear. If in doubt, save the posting and reopen it.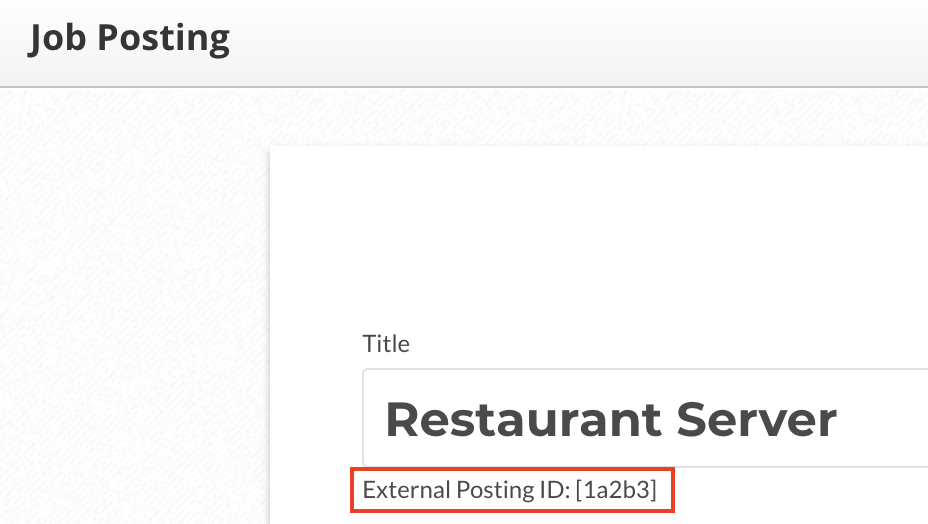 2. Paste Posting ID in the Job Title of your Indeed Job Post
When creating a new posting in indeed add the posting ID somewhere in the Job Title, this is how Push knows which job to attach the applicant's to on the back end.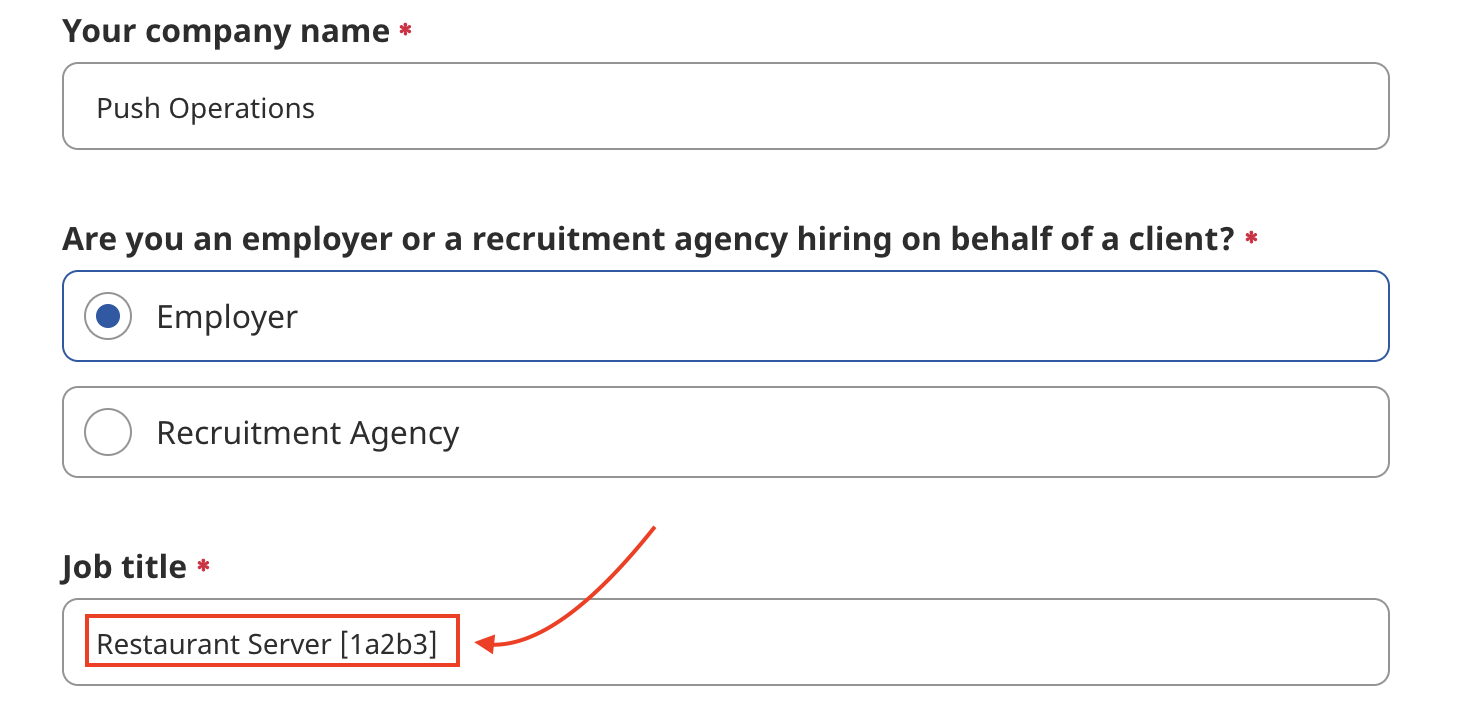 So the posting will look like this on indeed: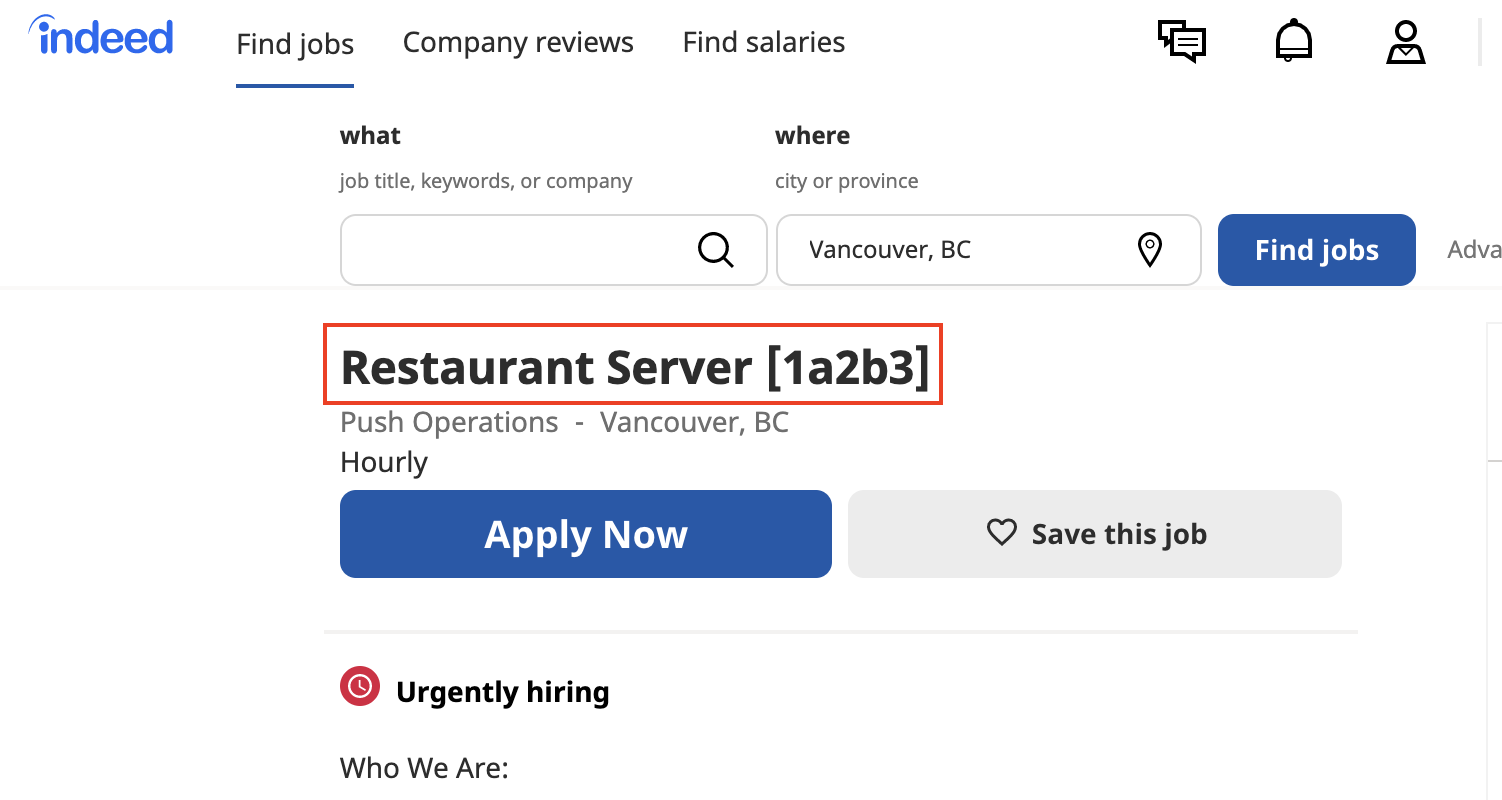 3. Add ATS Email to Notifications
IMPORTANT: Then in application settings, turn on email notifications and make sure one of the emails is ats@pushoperations.com - Push will then scan the details from the email into Push's ATS system.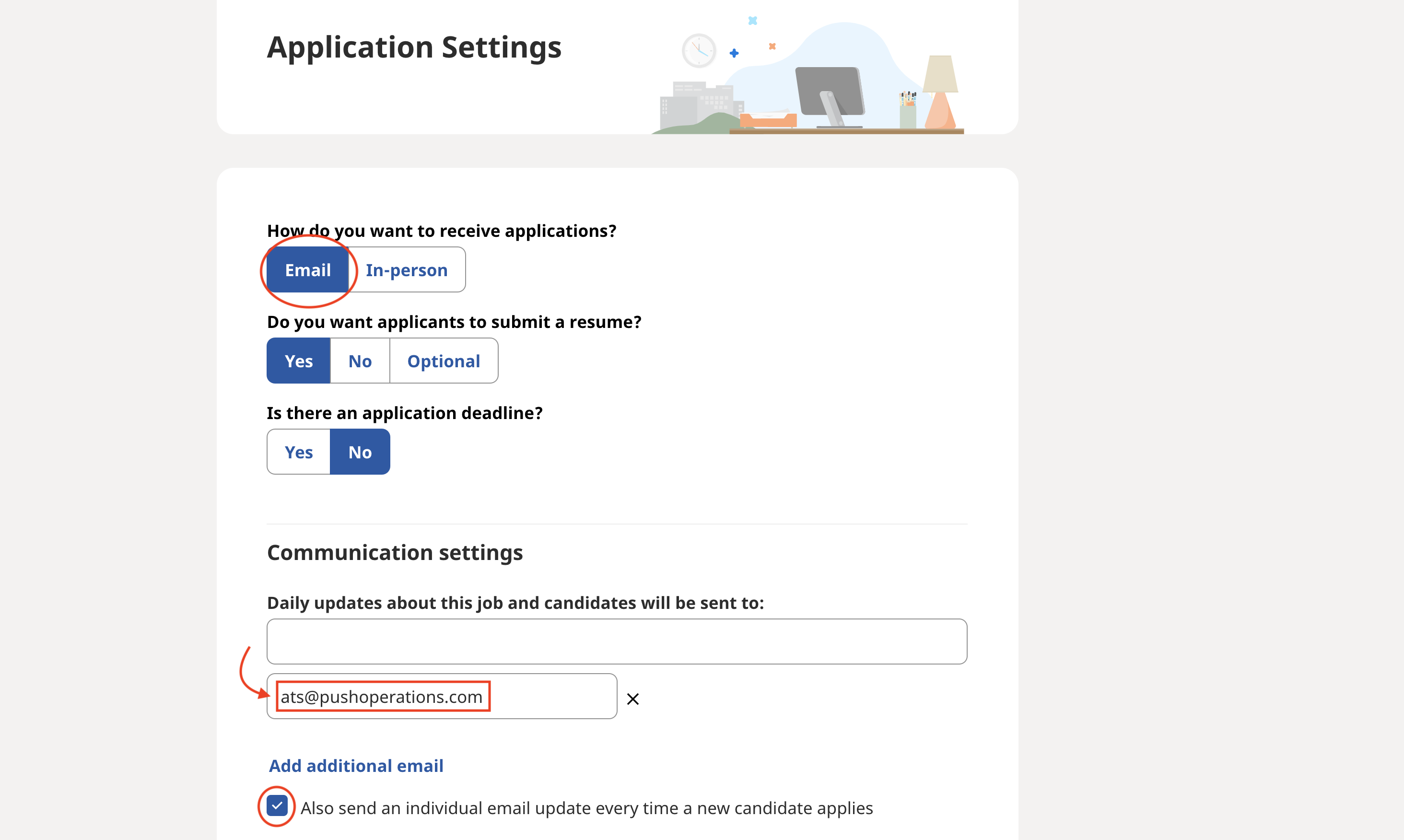 IMPORTANT: Select Individually for "How often would you like to be informed of new applicants for this job?" so that each time an applicant comes in it's pulled into Push. Unfortunately, if you select daily it will not pull in the proper information, this is because "Daily" is a digest, not the individual applicant information.

Information from applicants that come to that secure inbox will be added to your companies applicants in Push's ATS, no need to transfer information from indeed to Push!


Additional Information:
At this time it is not possible to auto-publish job postings from Push directly to your Indeed Account or to link your Careers Page in Push with your Indeed Careers Page