It is important to know where to look for important break reporting in order to track how many violations have occurred, both for payment and for improving internal practice. There are three ways you can report on breaks:
1. Clock Hours Reporting
A. Navigate to Reports and Select "Clock Hours Report" then select the date range that you would like to view.
B. The Clocks Summary can be filtered by breaks taken, violations and waivers and be sorted by first name, last name, etc.
Report filters are available at the top left:
C. Filter Types:
Breaks Taken: Filter the report by all breaks that were taken under the report parameters.
Violation: Filter the report by all breaks that were a violation (not taken with violation) under the report parameters.
Waivers: Filter the report by all breaks that were waived (not taken with waivers) under the report parameters.
2. Employee Statistics
You can also use Employee Statistics to report on a specific employee's break information for KPI reporting and performance reviews.
A. Navigate to Employees > Employee Statistics, or by navigating to a specific employee.
B. The link in the number will take you to a clock summary of that employee's details filtered by one of the three report filters (above).

Break Violations
Breaks Taken
Breaks Waived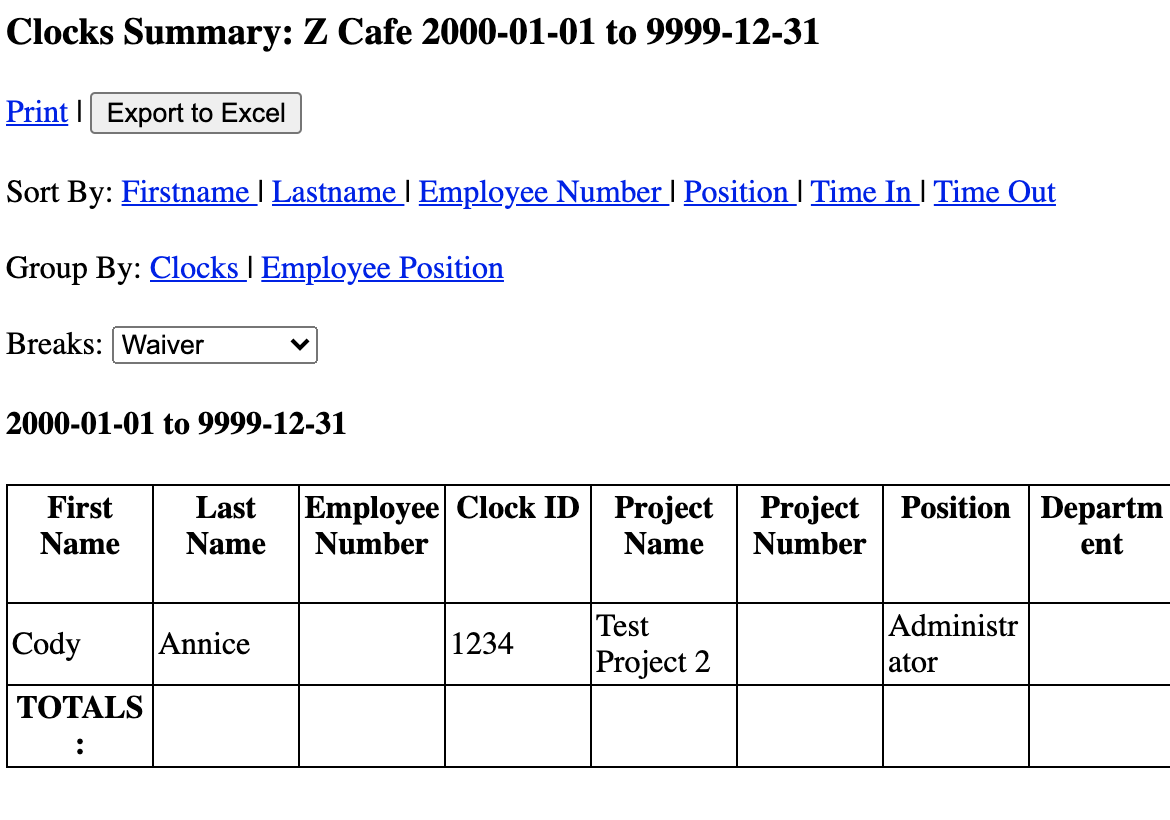 C. Select Breaks Waived and it will take you to the employee's break waiver files section on their record.
D. To look at the signed form you can select the document icon to take you to the pdf.

3. Break Report
A. In the Reports tab select the Report Type: Break Report:
B. Select from the filters and generate the report:
C. In the Break Report, you will be able to see all break information, including: Violation, Waivers, Links to the Waivers, any comments or overrides.