This article will go through how to clock in and out of breaks using the tablet app.
1. Clock In
A. First you need to enter your code in the number pad to clock in for a shift.
You can show or hide your code with the eye icon
You can toggle between English / Spanish / French (& more languages to come).
2. Clock in for Break
A. The next time you enter your code you'll have the option to break or clock out.
B. Breaks will only appear based on the range and if the break is set as "Employee Selectable". For example: If Tressa clocked in at 4:00pm, the Rest Period range is set to the 1st-4th hour of the shift you'll see that rest break at 5:00pm.
C. For example: Now, if Tressa clocks in for her Meal Period at 6:00pm, which is set to the 3rd-5th hour of the shift you'll see the second break appear. If a break has been taken or is not "Employee Selectable" it will not appear on this list.
D. If choosing to skip the break there is an option for the waiver, the break won't trigger as a violation.
E. If the break taken was longer than 30 minutes we recommend having employees comment when they clock back in for documenting purposes. This ensures if they came back to work but forgot to clock in you are capturing that instance and not in violation of "off the clock" working time.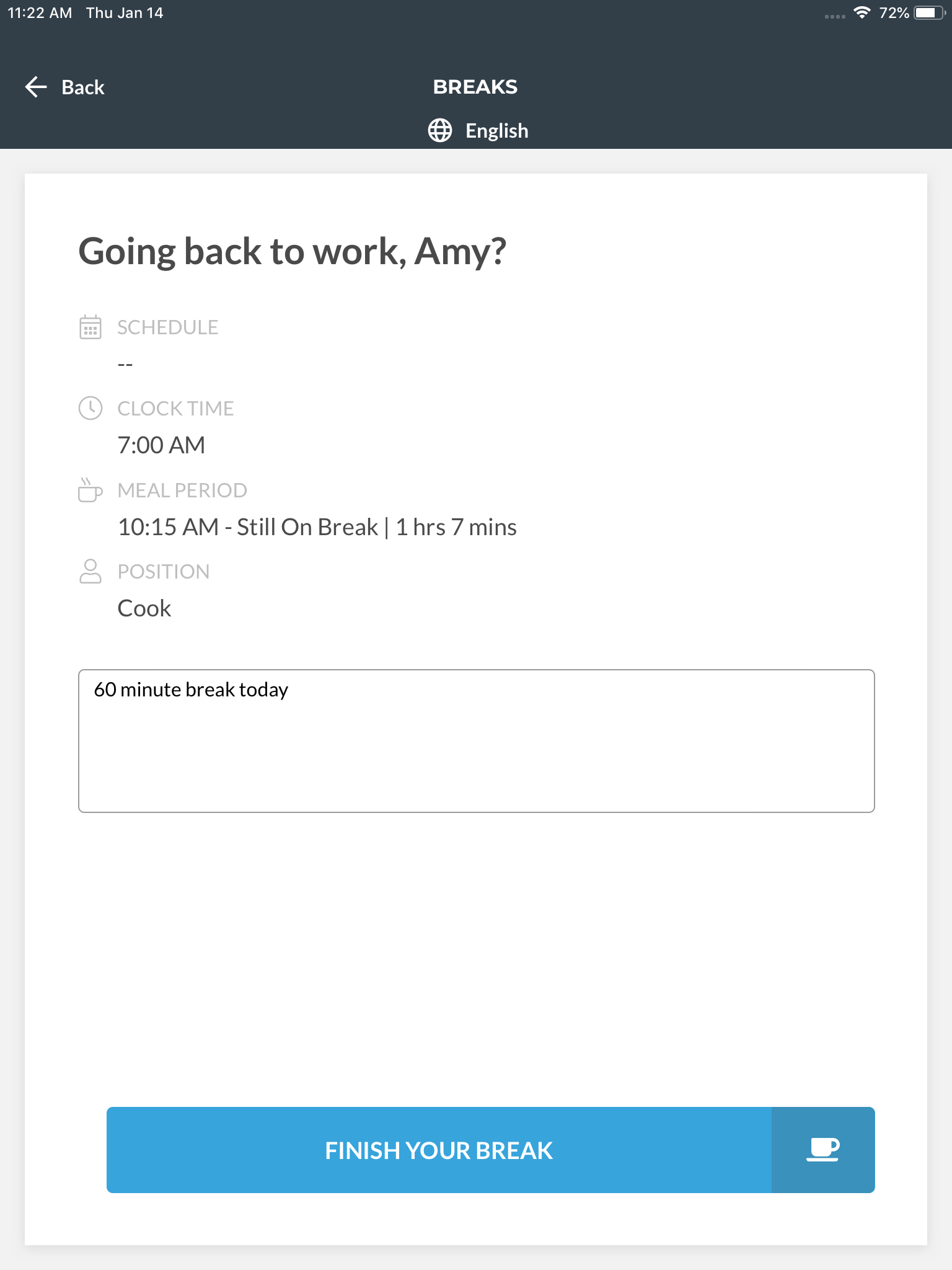 Below is an example of two long breaks, and what the break comment will look like on the manager's approval. It is important to capture in the employee's words, even though both have approximately an hour break listed, one instance of off-the-clock working time which means you can edit the clock and the employee can approve your edit. You can learn more in Clock Adjustment Sign Off (Change Approvals)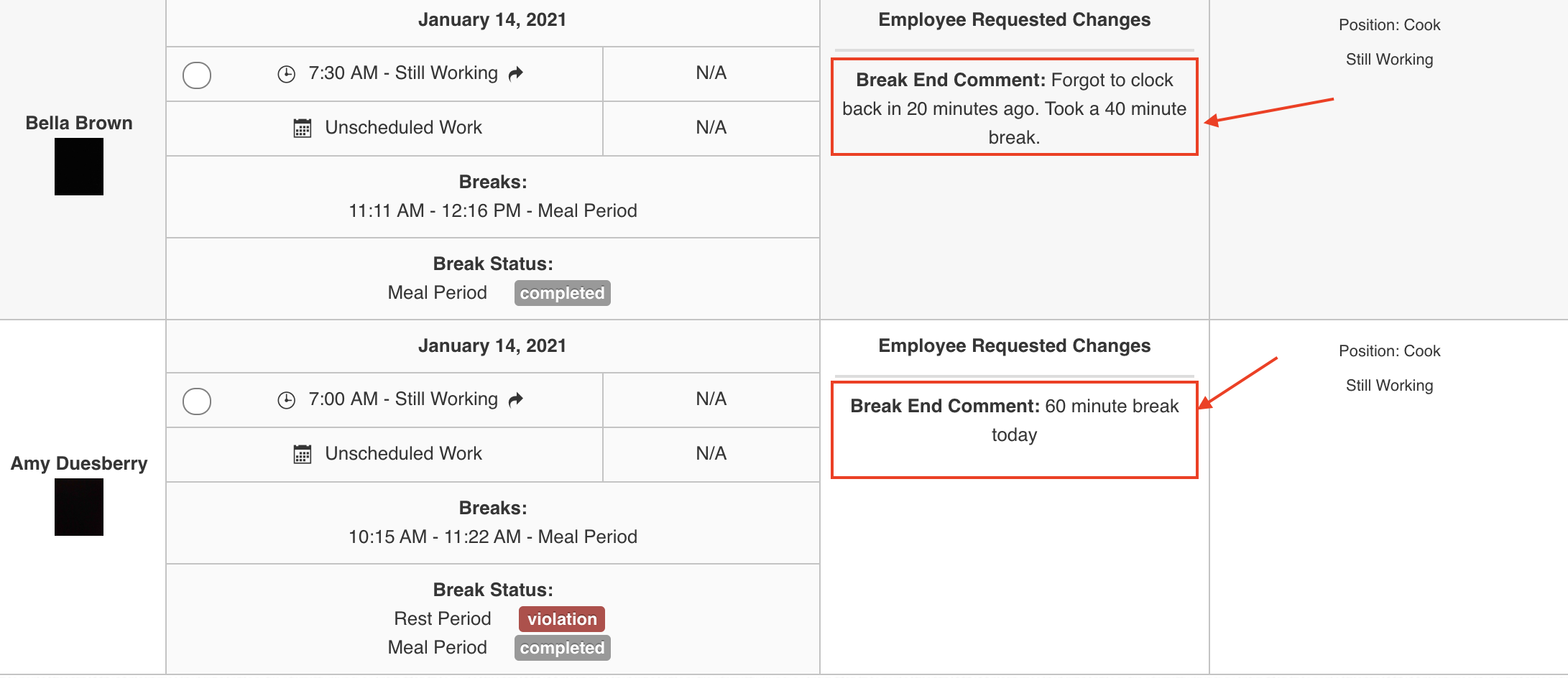 3. Enforce Duration and Manager Override
A. Enforce Duration on the break type means that an employee needs to be gone the full duration of the break. If they need to clock back in the manager needs to override it to trigger the violation.
Employee breaks out:
Employee breaks in early:
B. If manager override is selected the manager needs to enter their unique Admin code (available to set up in Administrator Permissions) NOT their clock in code. They also need to enter a reason and take a photo.
C. The employee will then need to clock back in to end the break or it will not be valid.
4. At Clock Out
A. At clock out, if any breaks were unaccounted for the employee will need to answer for the missed break and there will be a series of questions based on their response.
these questions can be customized under Custom Break Prompts.
B. Generally, the setup will be that if they chose to skip they will get the waiver, if they chose other reason they need to leave a comment which will trigger a violation or just leave a comment depending on your setup.
Waiver:
Comment:
C. Once all the breaks have an answer they will be free to clock out.