The system currently has a tab for Pending Employees, Active Employees, and Inactive Employees. there is a new navigation tab for Employee Leave of Absence (LOA).
Putting an employee on absence is nice to differentiate between the temporarily inactive and permanently terminated employees:
Employees on leave also show up on the inactive employee's list
Messaging will include employees on leave as selectable recipients as if they were active.
Bulk activating employees will show employees on leave as if they were inactive.
Employees on leave will be treated as inactive in all other parts of the application (scheduler, payroll, etc.).
How to put an employee of leave
1. Under the Active Employee List, select the trash can of the employee you would like to put on leave.

2. Confirm deactivation in the confirmation dialog pop up.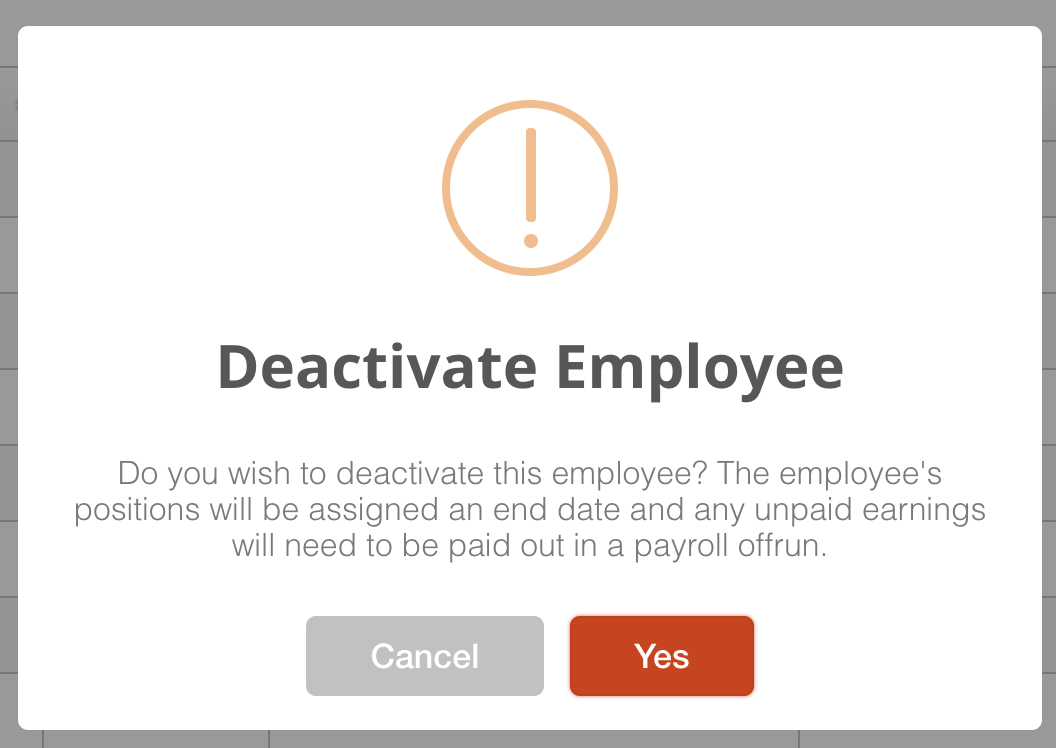 4. Select the status: "Leave" and select the Leave Date in the details pop up. You can also transfer any remaining shifts to house shifts.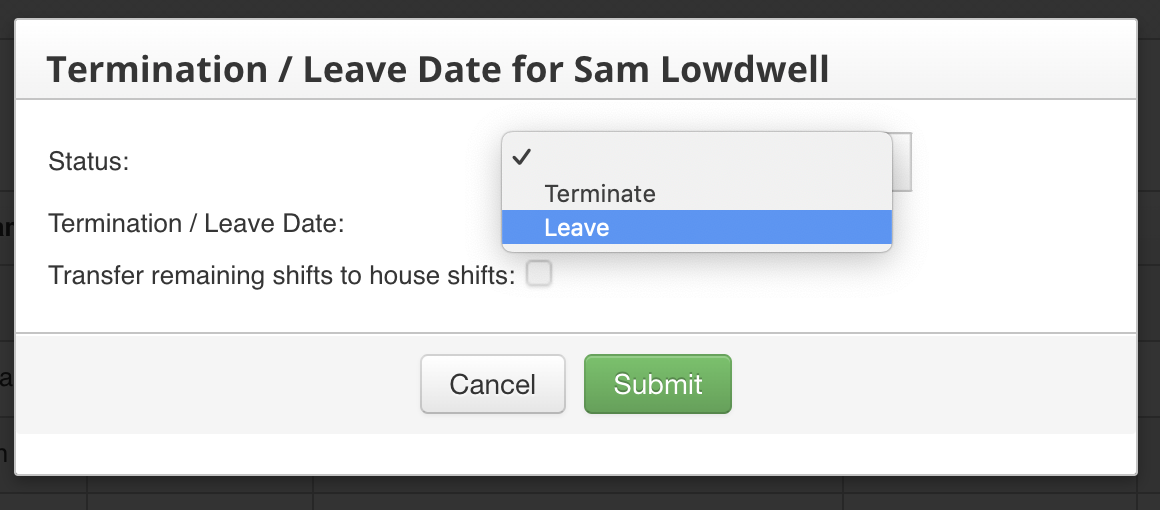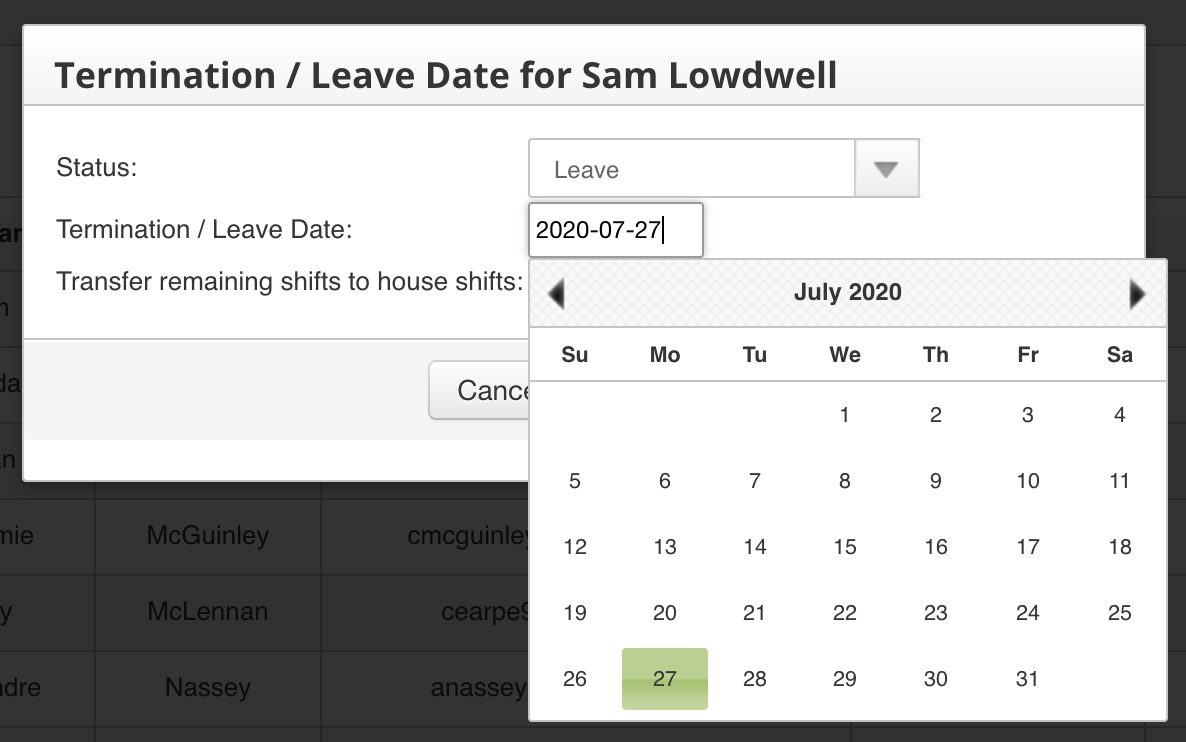 5. When happy with settings, select the green submit button.

6. You can see all employees on leave under the "Leave Employee List"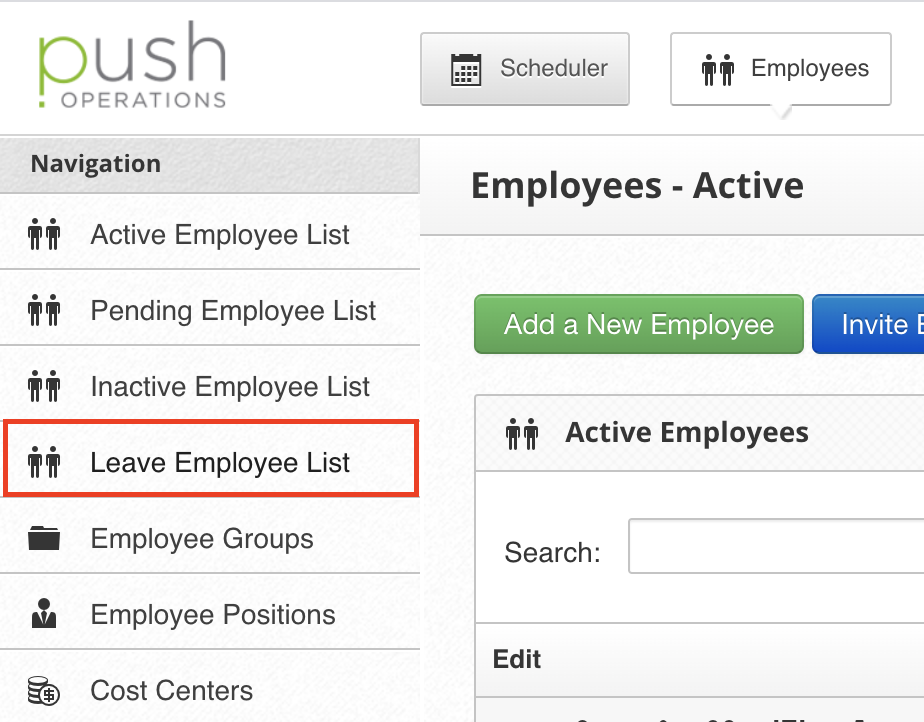 Or on the "Inactive Employee List"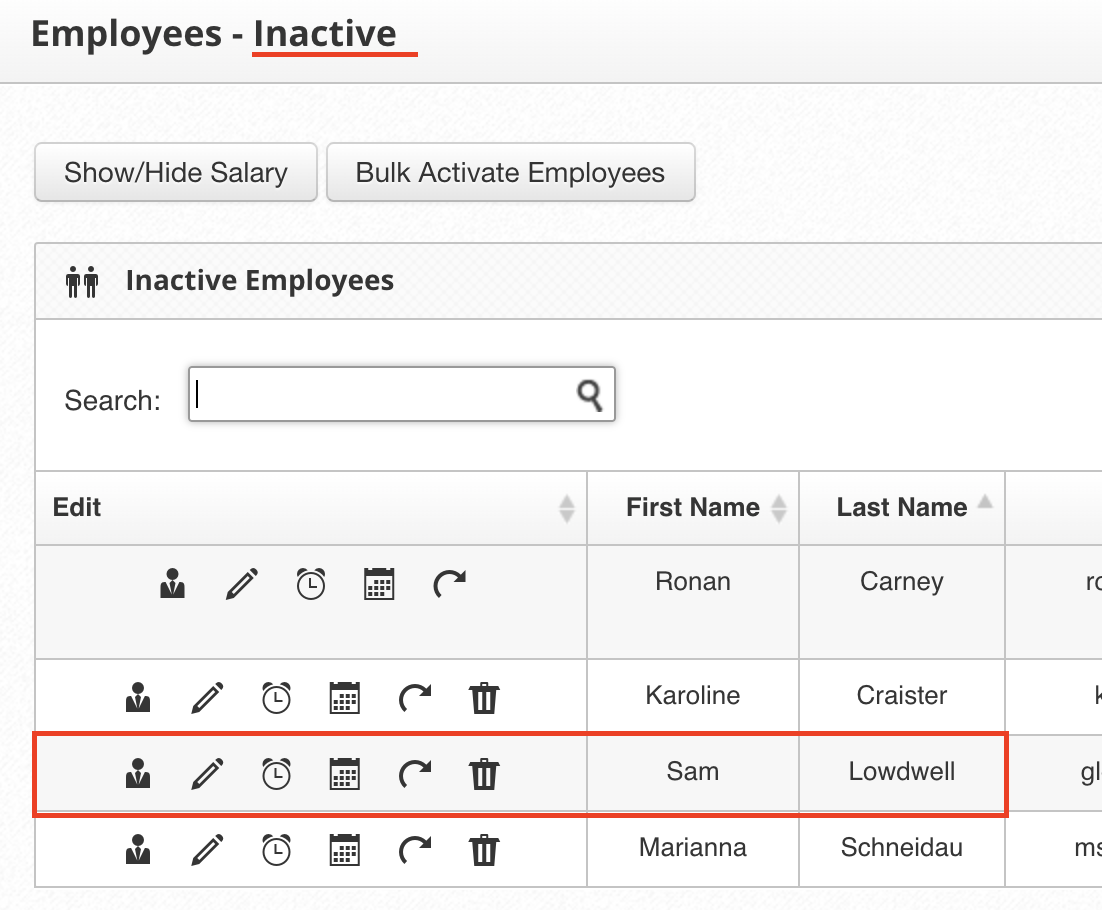 7. You can reactivate the employee from either view by selecting "Activate Employee" and following the activation steps.