Share the url to your company career page or a specific posting at any time.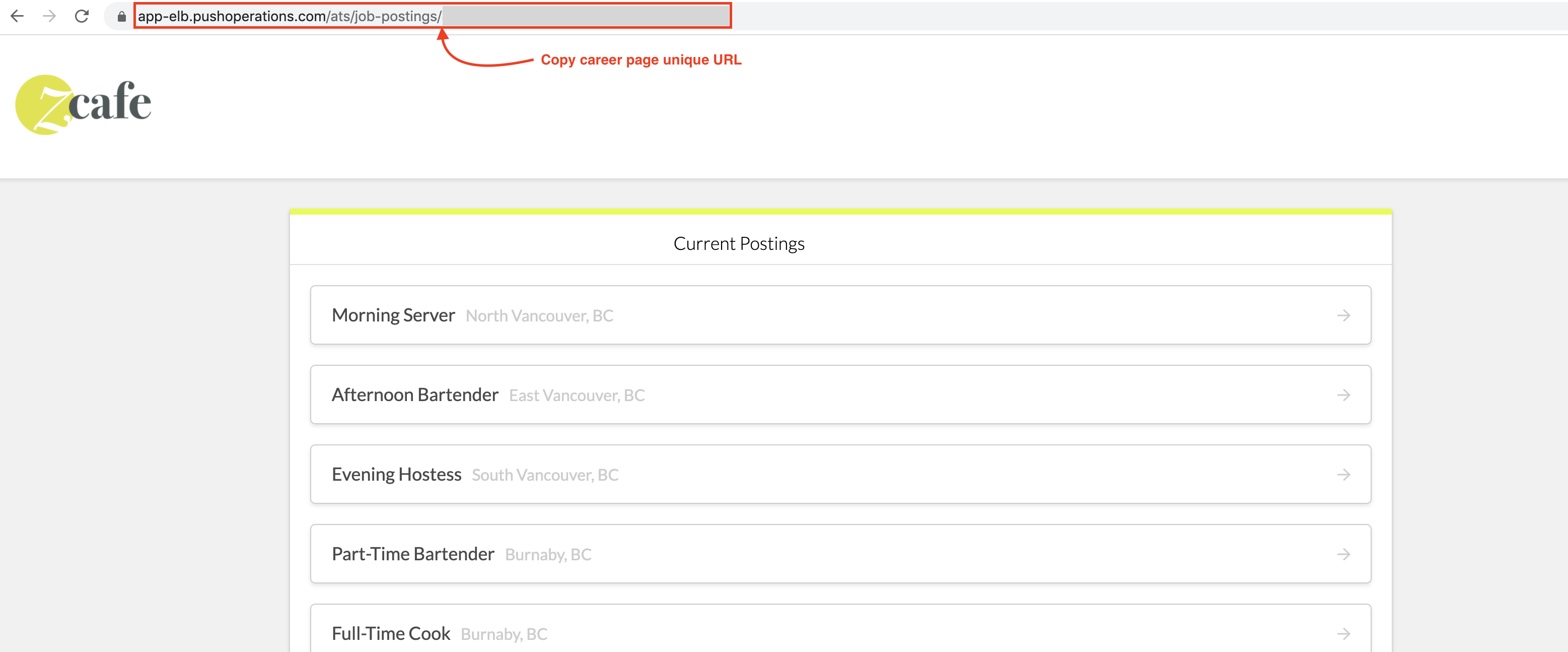 Select a posting to see the job specifics.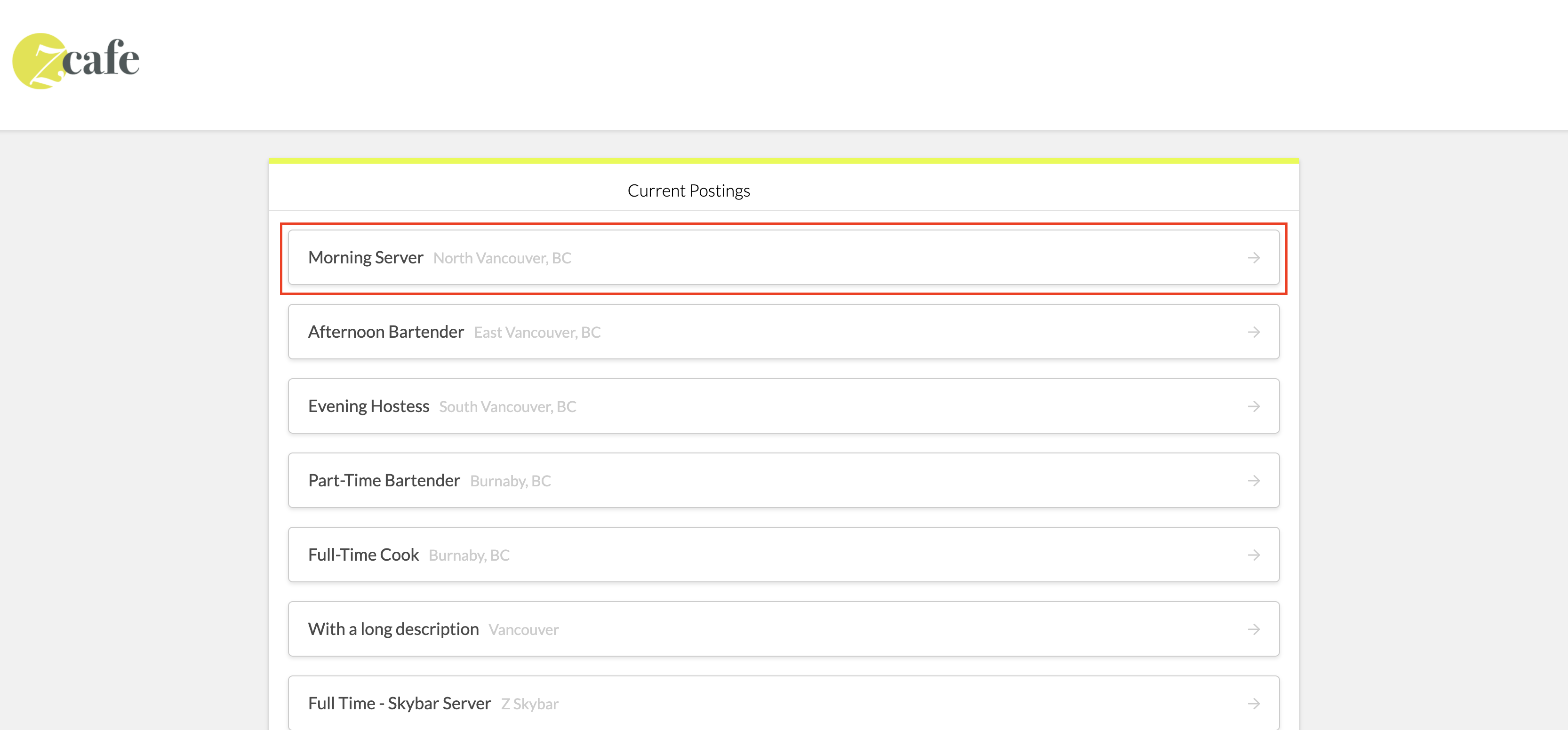 You can also copy and share the public url for a specific posting.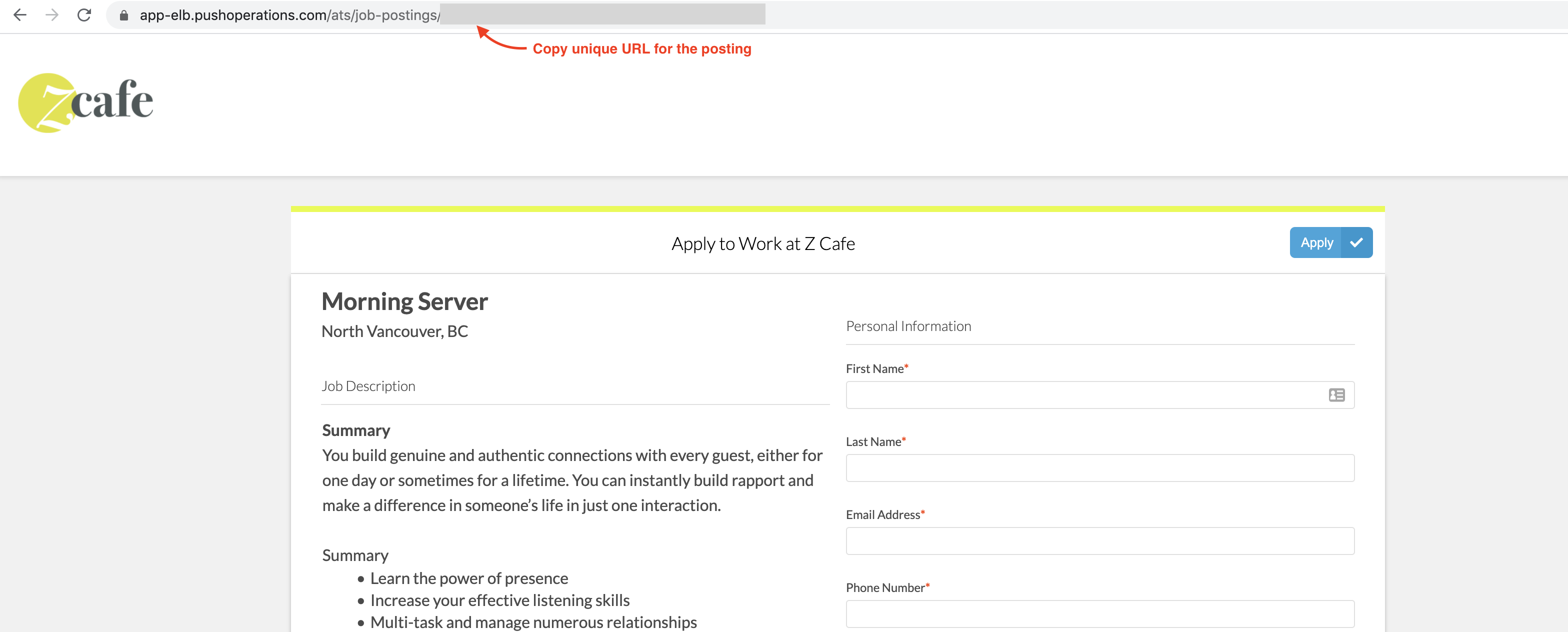 Fill in all the required questions to submit.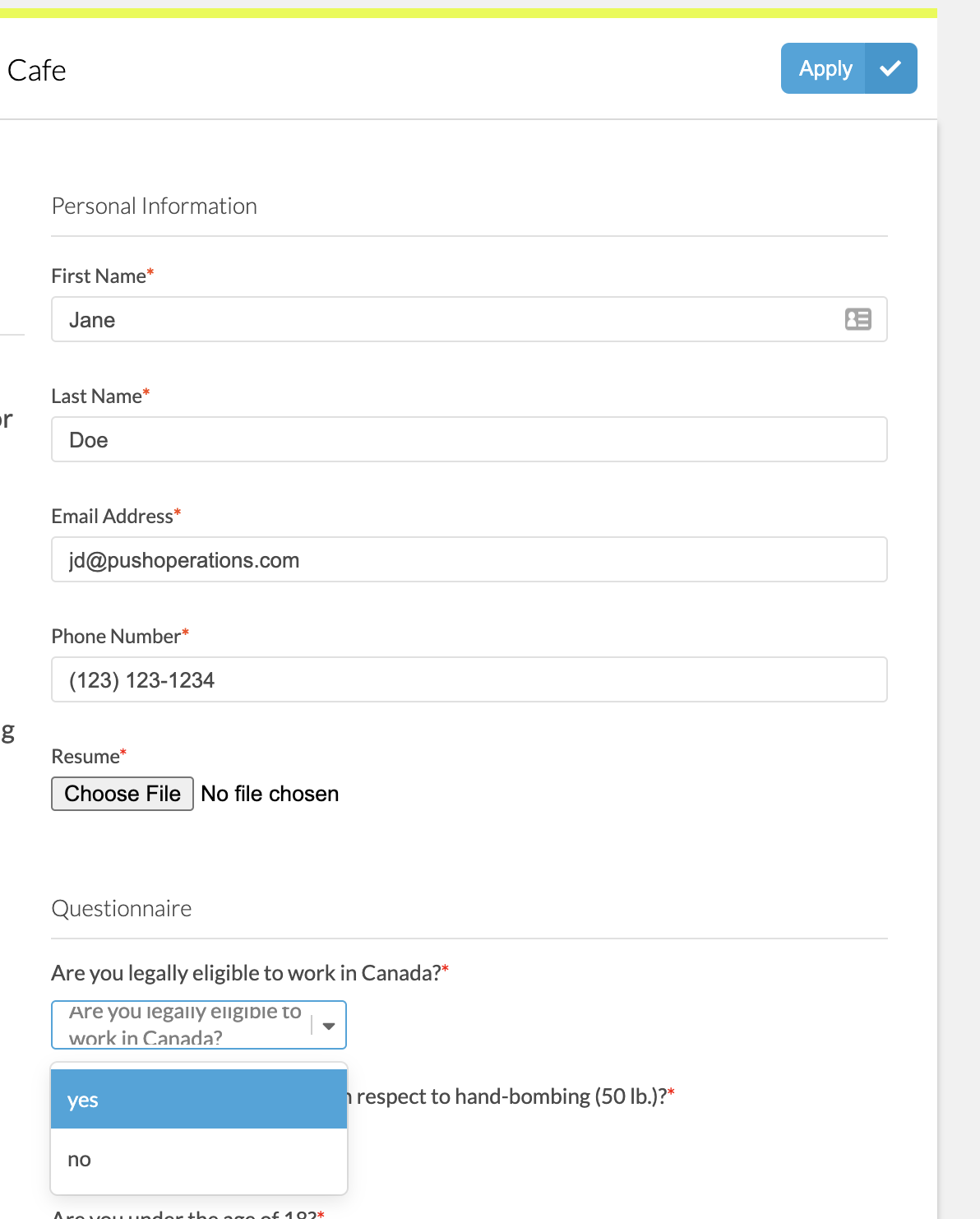 Apply with the blue button at the top right.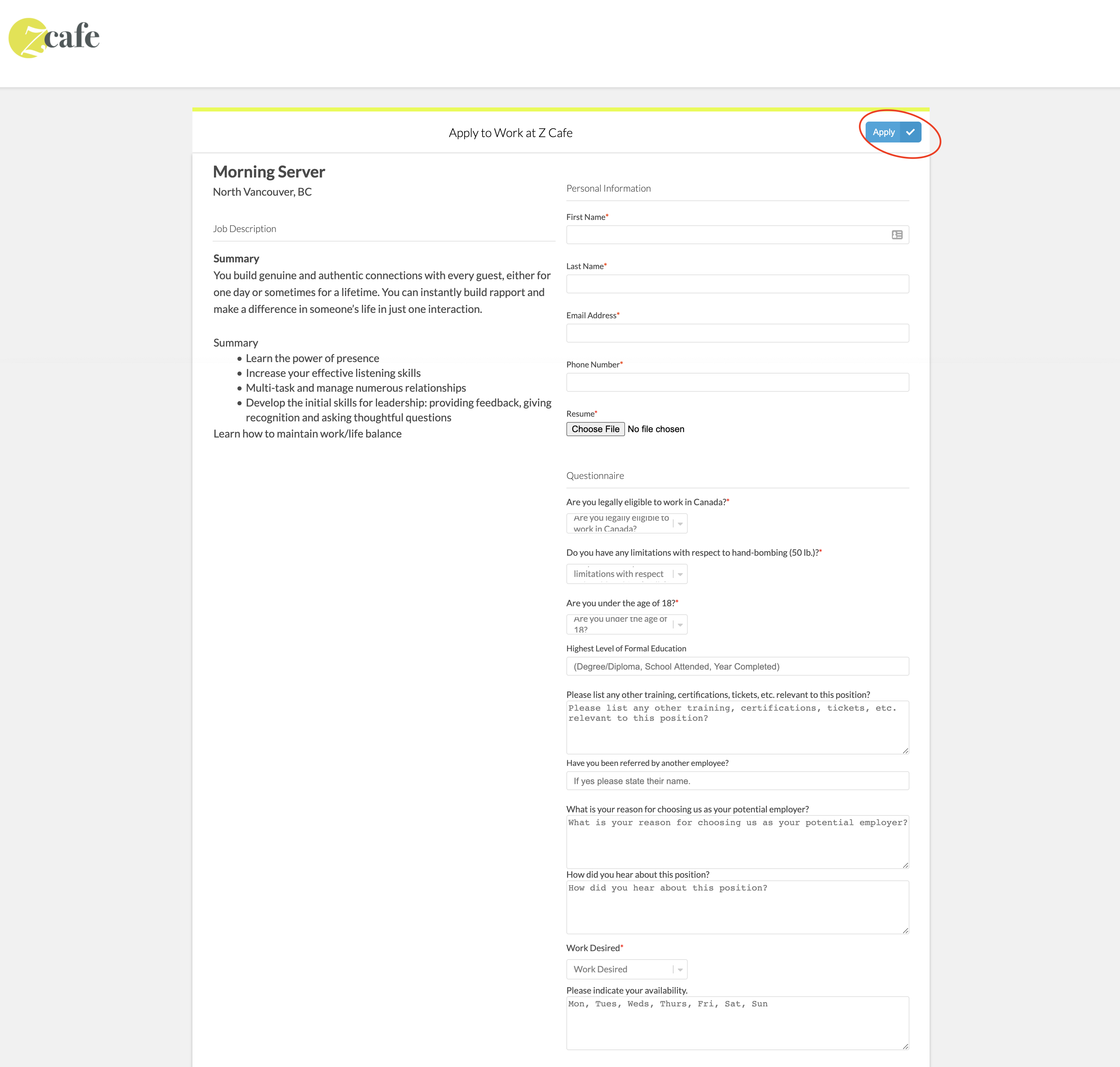 Once complete there will be a message (customizable).

On the applicant page, new applicants will appear at the top of the list. As new or (new base) status.