This article is how to set up notifications for each new applicant on a job posting.
1. Go to Company Setup > Alarms
2. In the Alarm Setup dropdown, select the Alarm Type called "New Applicant on Job Postings"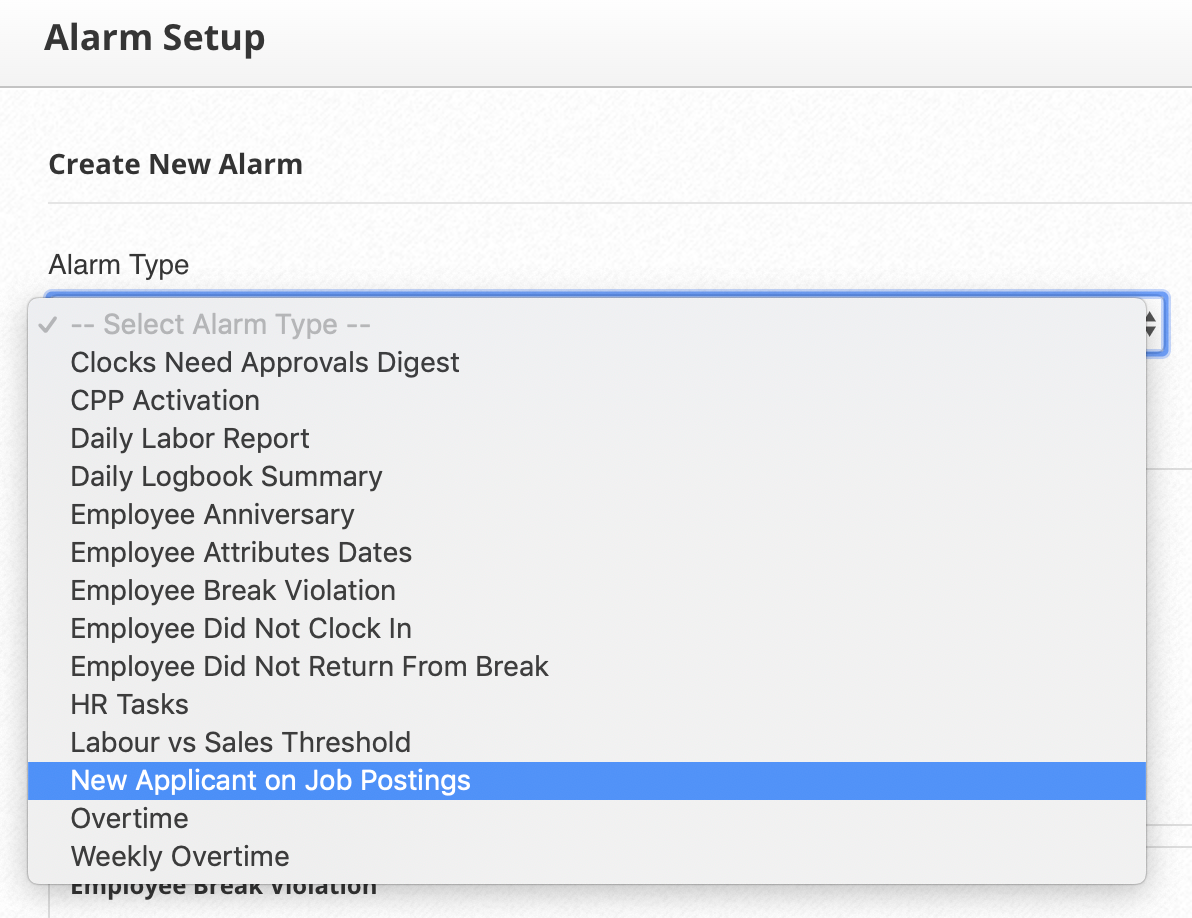 3. From there you'll be able to select the combination of job postings and email recipients of the notification of a new applicant.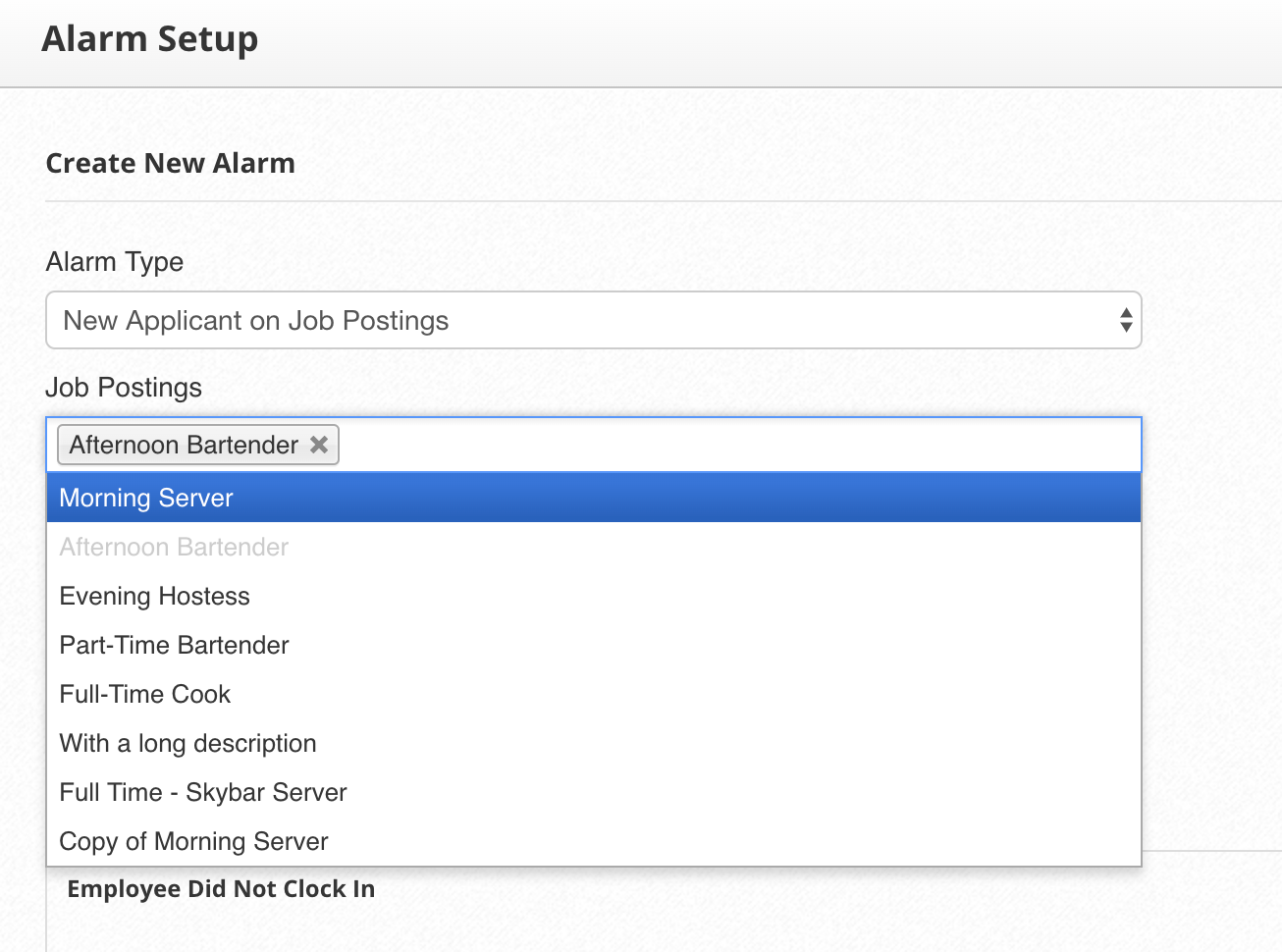 Job Postings: When new applicants come in for the selected job(s), then

Send a notification to the Recipient Email List.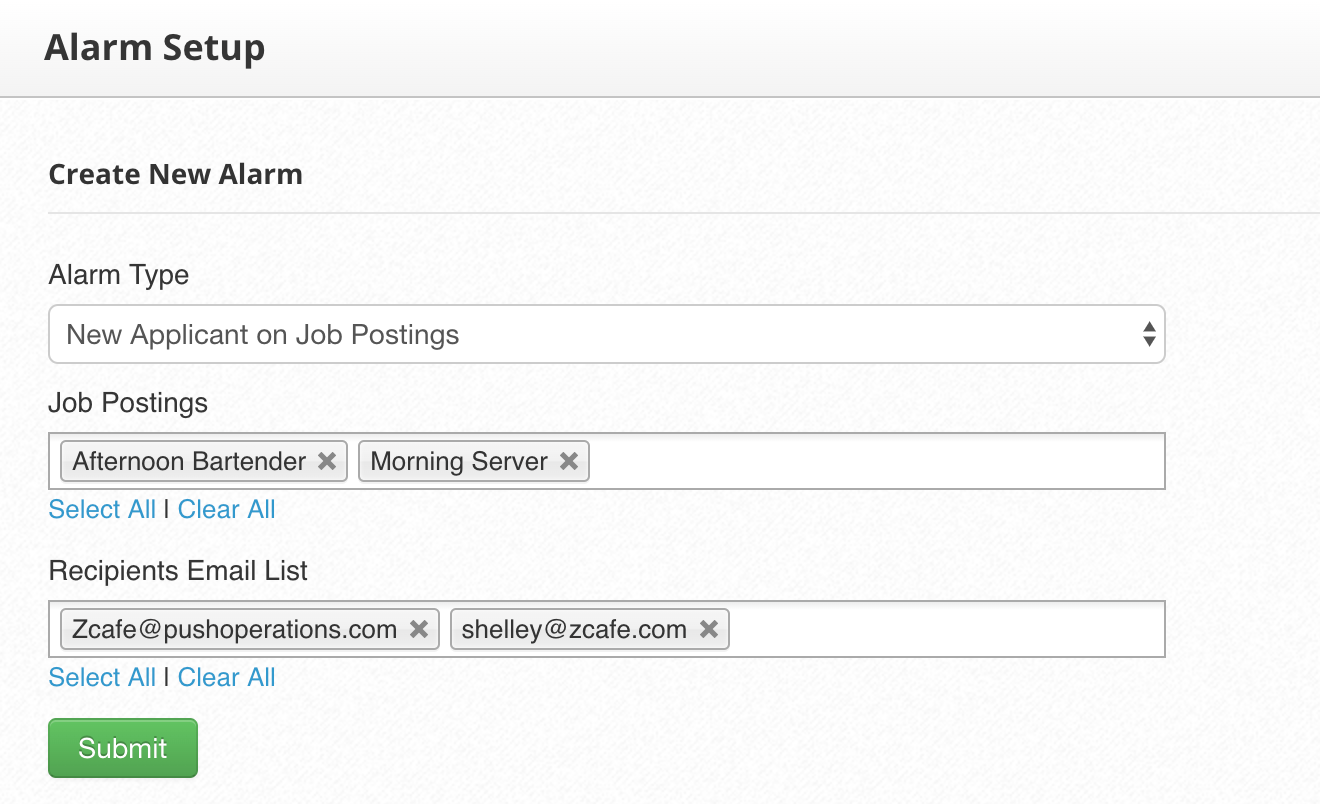 4. After you've chosen the correct jobs and recipient combination, then hit the green submit button to save the new alarm (you can always edit it later using the pencil icon, or delete with the trash icon).

5. When a new applicant comes in, the email received will look like this: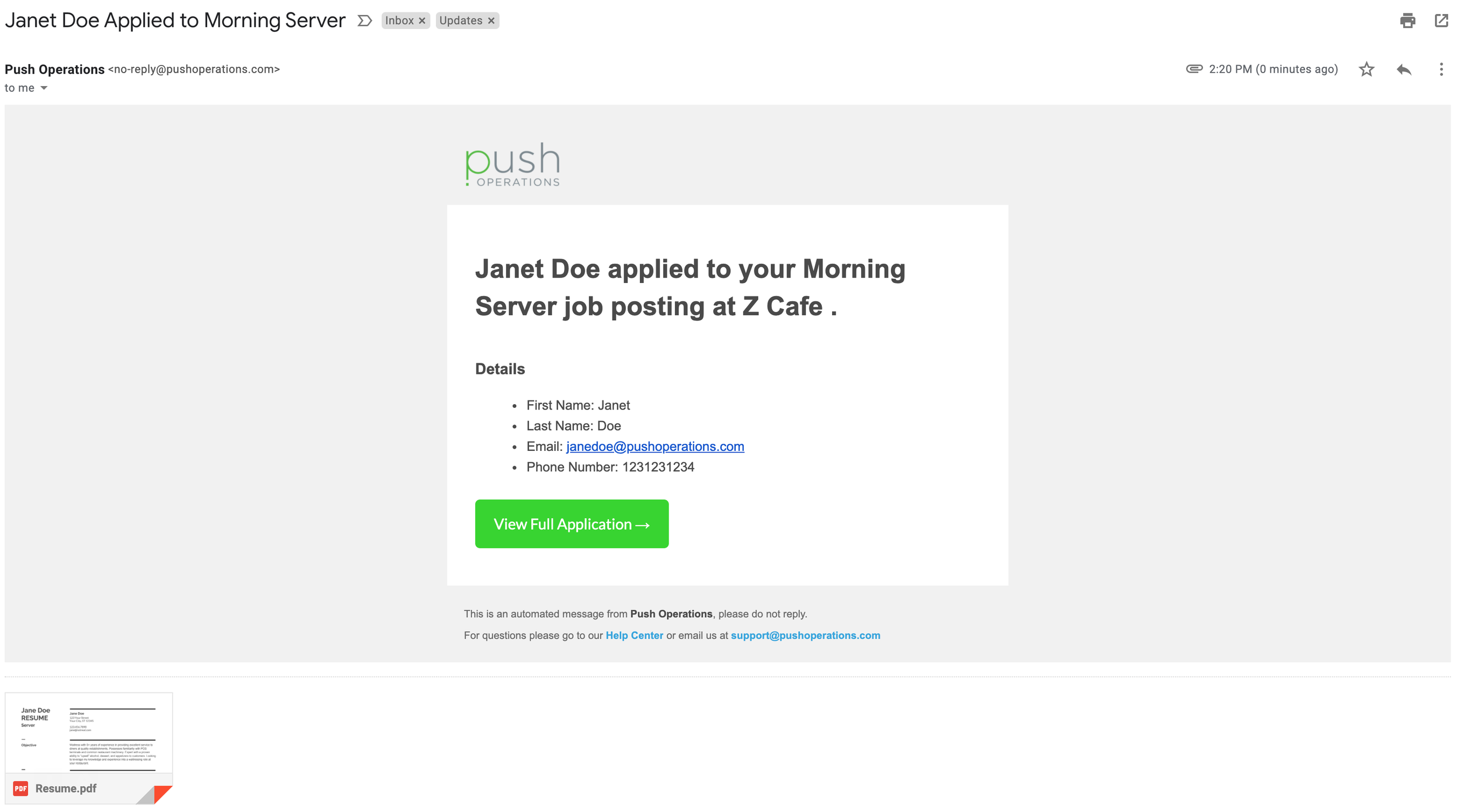 You can view the resume which will be sent as an attachment.

If you select the email link you can email the applicant from your email system.

If you select the green "View Full Application" button it will take you to the applicant in Push.