There are 4 important things you can do right from the job posting list view:
Actions on the postings
Filtering the list
Bulk updating posts
Checking out the applicant pipeline on where candidates are in the process.
Quick reference guide on the job posting page:
1. Actions
Other actions on existing postings include:

2. Filters
You can filter the full list using the filters button by:
3. Bulk Updates
You can bulk update statuses or delete postings directly from the list view using the checkmarks on the left-hand side.
Check off the items you would like to update.
Then select status or delete.
Confirm on the confirmation dialog pop up.
All the statuses will be updated.
4. Applicant Pipeline
Once an application is published when viewing the Job Postings Dashboard, you can see the number of applicants associated with each posting and where the applicants are in the pipeline (from the base status).
If you select the number it will take you to the application page with the appropriate filters.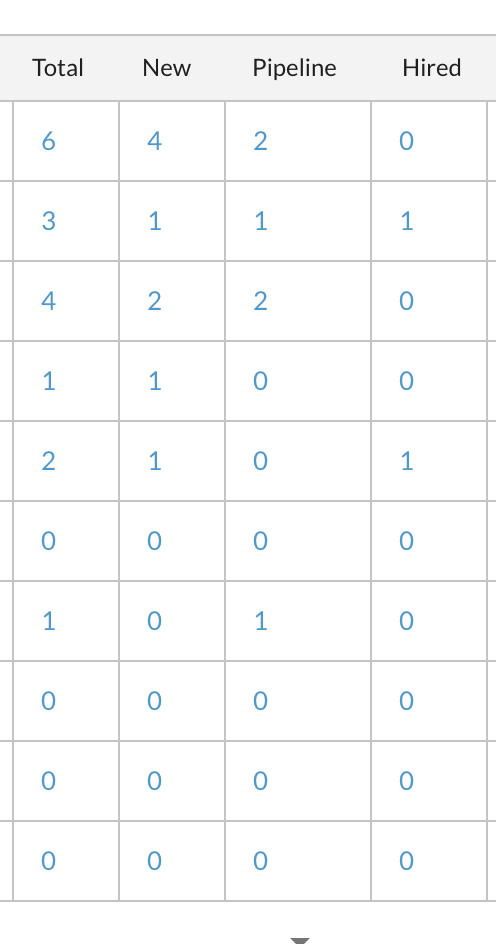 | Total | New | In Pipeline | Hired |
| --- | --- | --- | --- |
| Total number of applicants with all Statuses | Number of applicants with "New" base status | Number of applicants with status: Interview, Under Review, Offer Sent | Number of applicants with base status "hired". |