We have updated the form builder with a few new usability improvements. This is a premium feature that accompanies our Onboarding Form Builder.
If you do not have this feature please speak with your Push Support Representative
Instructions
1. Navigate to Company Setup > Onboarding Forms. Add a new form or select the pencil to edit the inputs on an existing form to access the form builder.

2. Once in the builder, navigate to the Form Fields tab.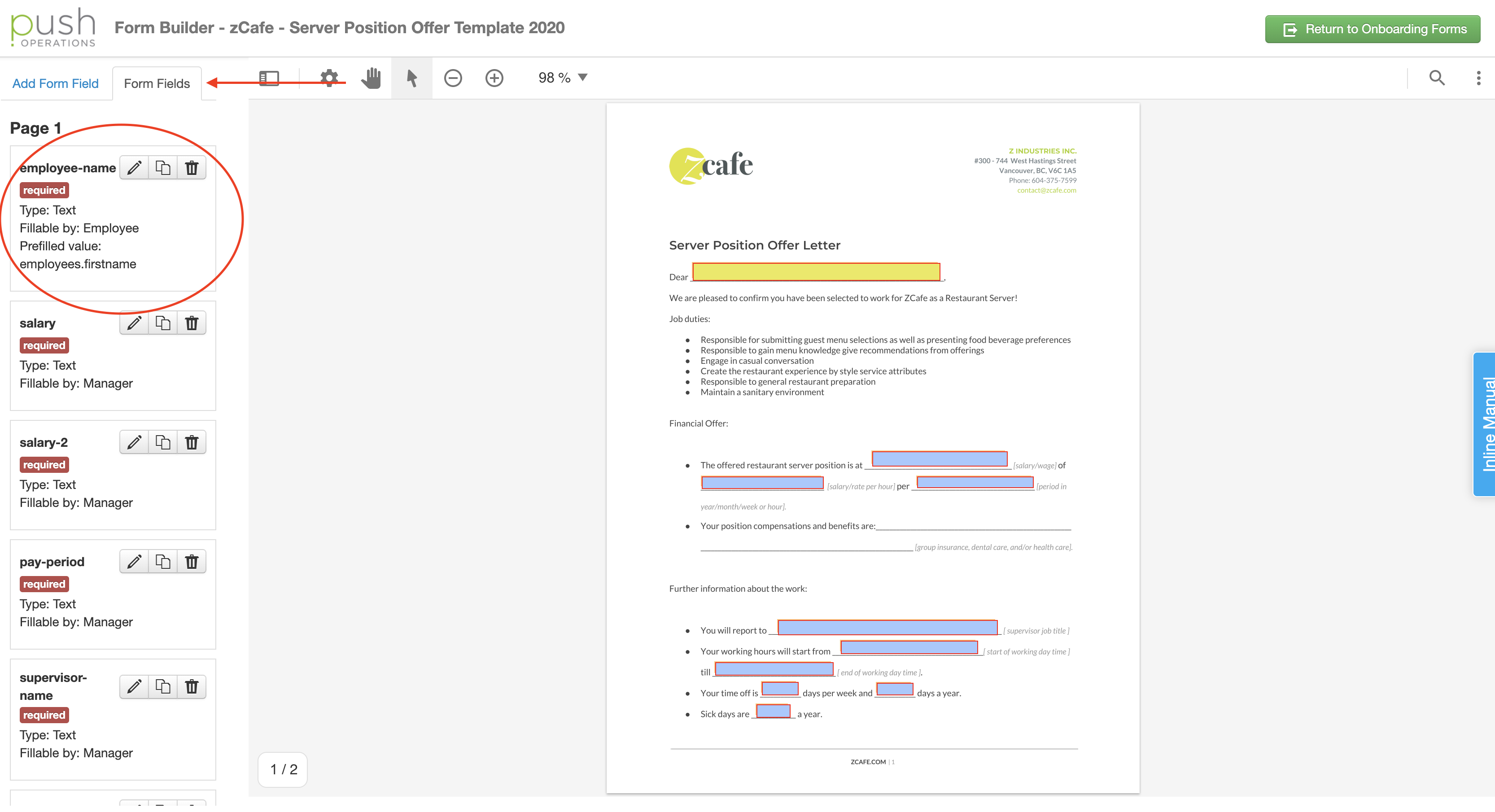 3. On the existing form fields, you'll see a set of buttons: Pencil (edit), Papers (copy), Trash (delete).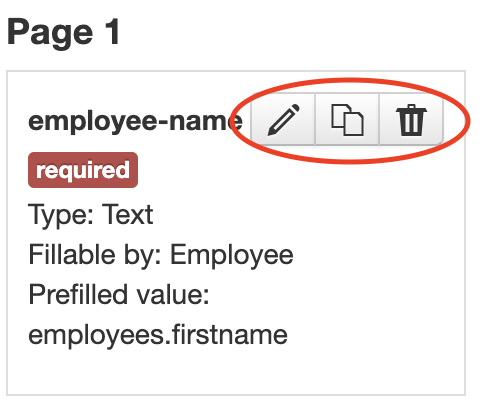 4. If you select Copy you'll be taken to the add form field screen where a copy of the field is set up, change the name or any additional settings then place on form.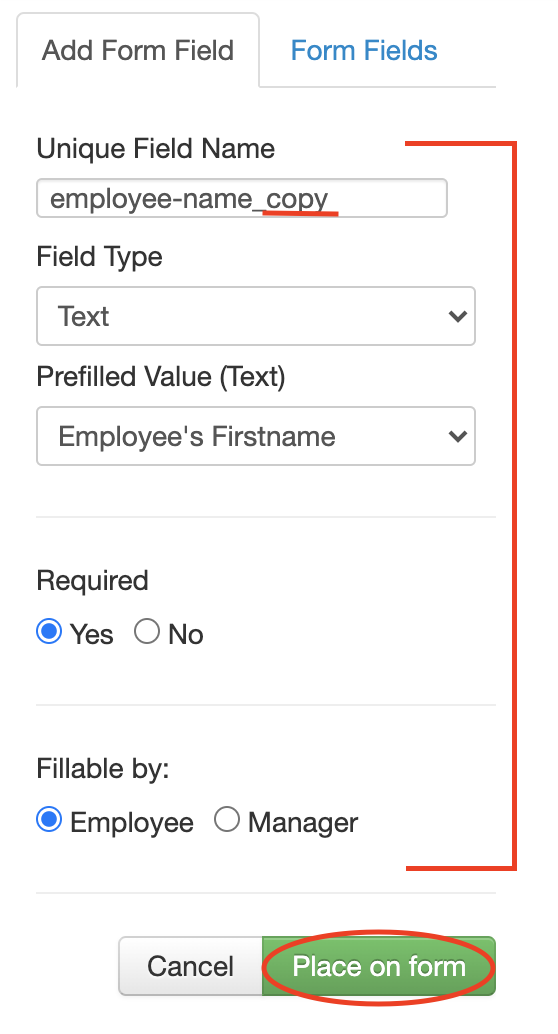 From there you will be able to drag and drop the selection onto the page.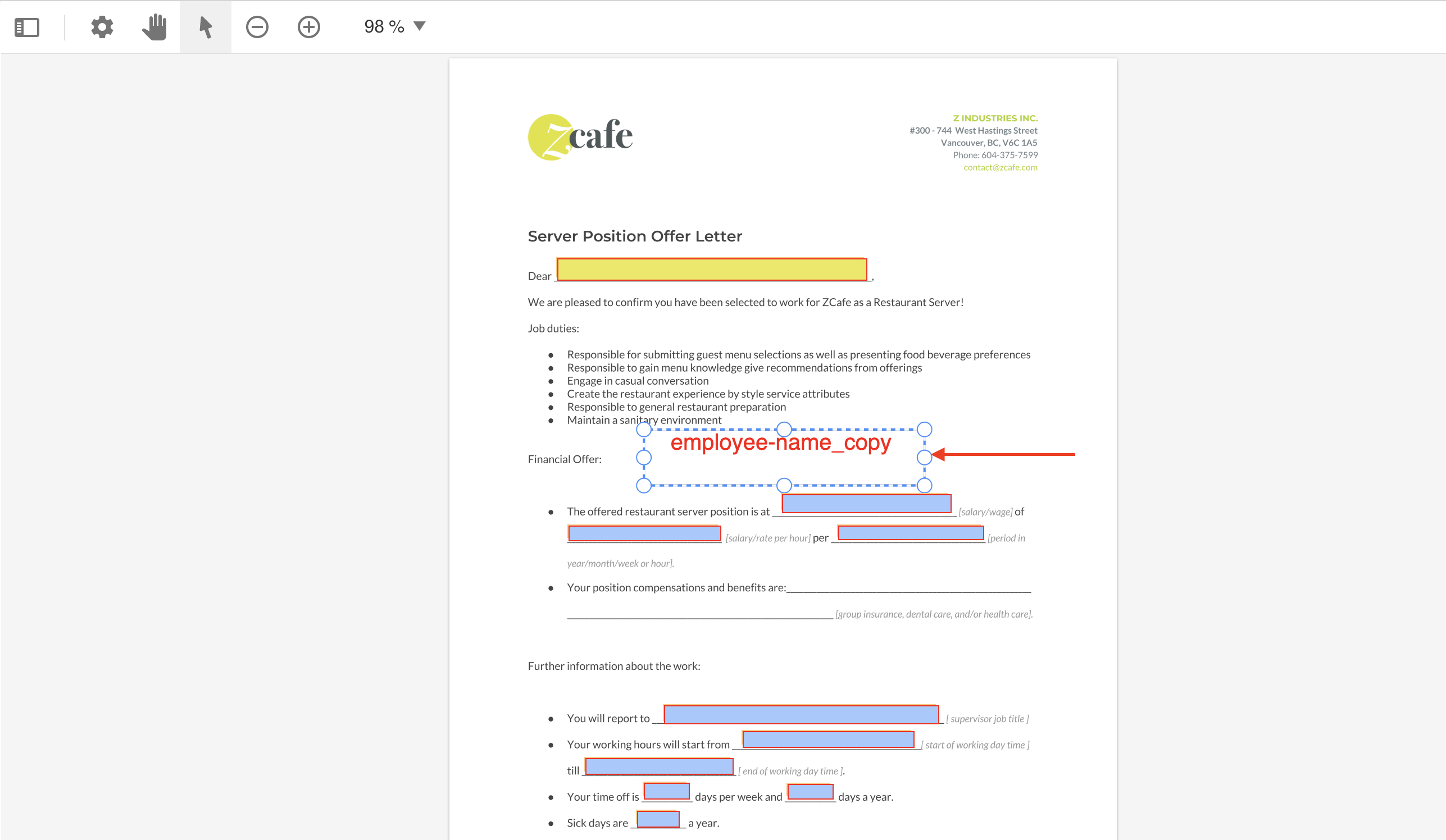 5. If you wish to Delete the field, select the trash can and confirm in the dialog pop up.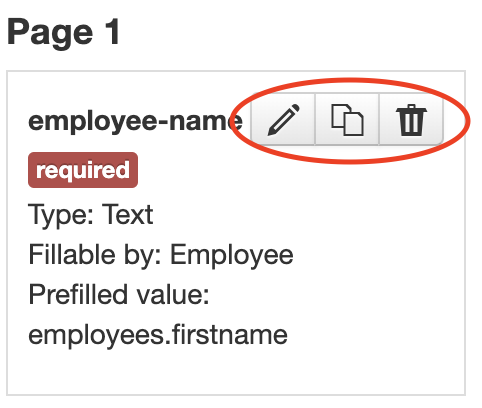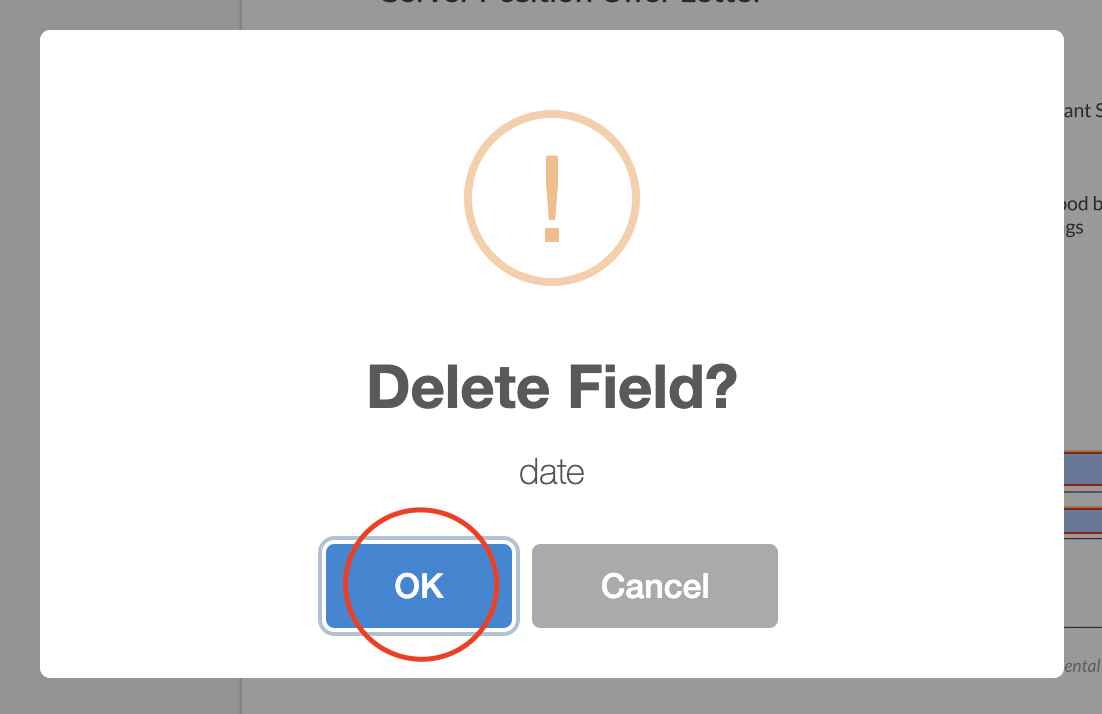 Additionally, any fields that are supposed to be filled by a manager will be blue, any fields required by an employee will be yellow.