Bulk Assign Tasks is a new way to easily assign multiple tasks to one or multiple employees at once.
Instructions
1. Navigate to Employees > HR: Employee Tasks

2. Navigate to Bulk Add Tasks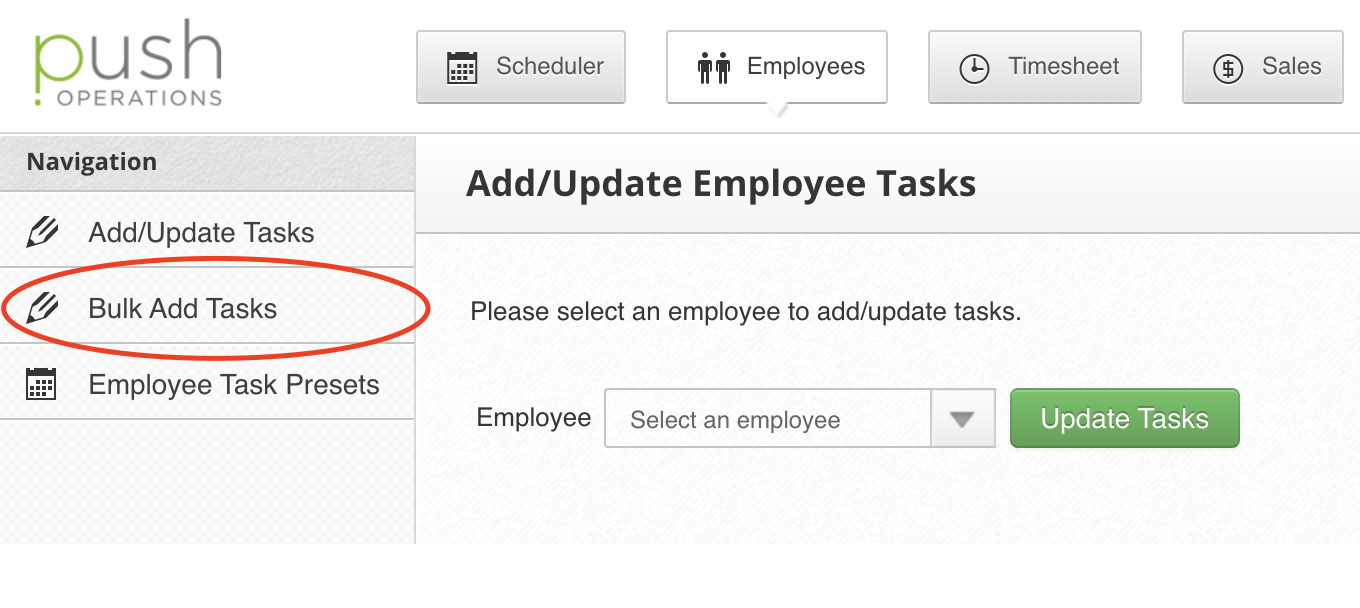 3. Once in the Bulk Add Employee Tasks view, start by adding the tasks you'd like, you can add one or multiple.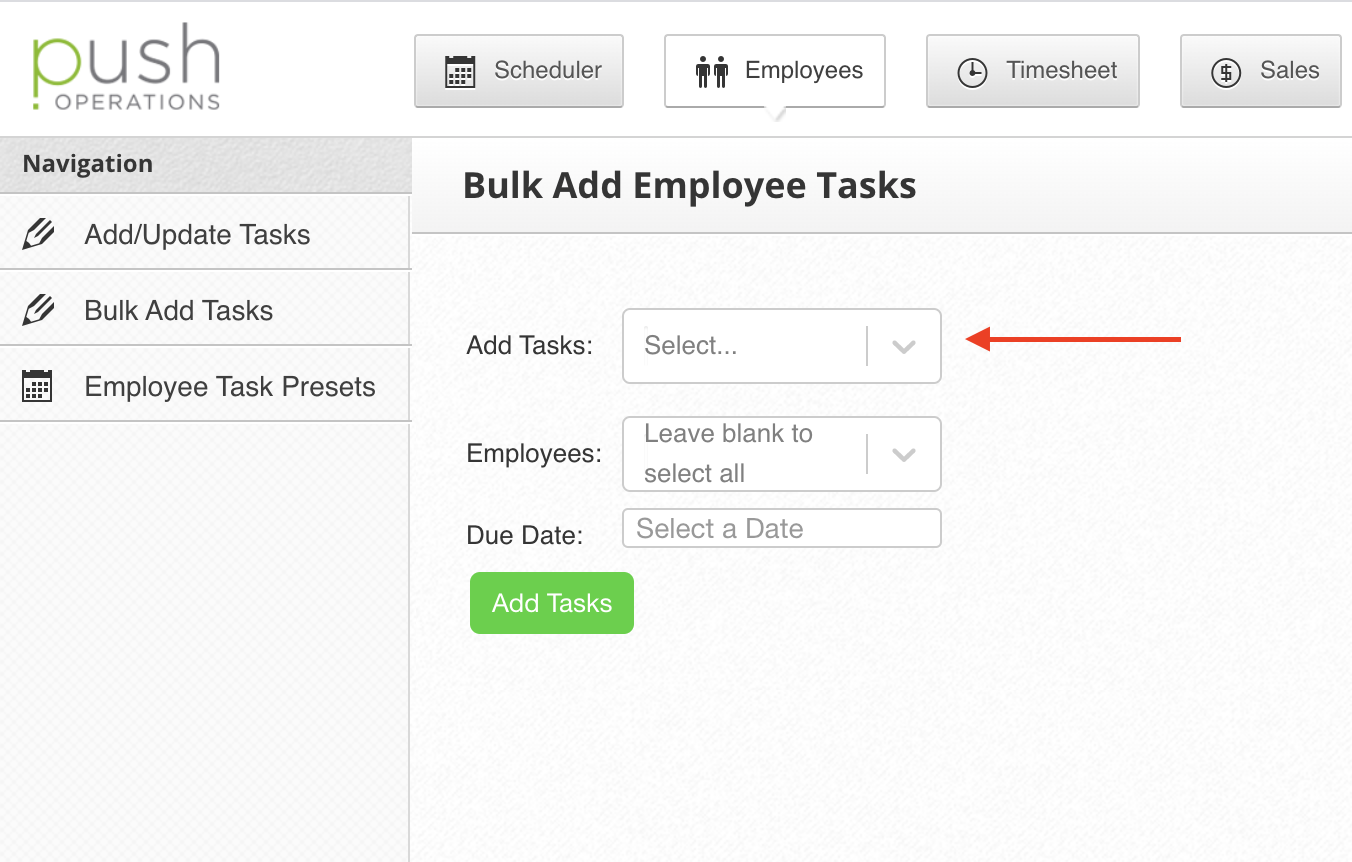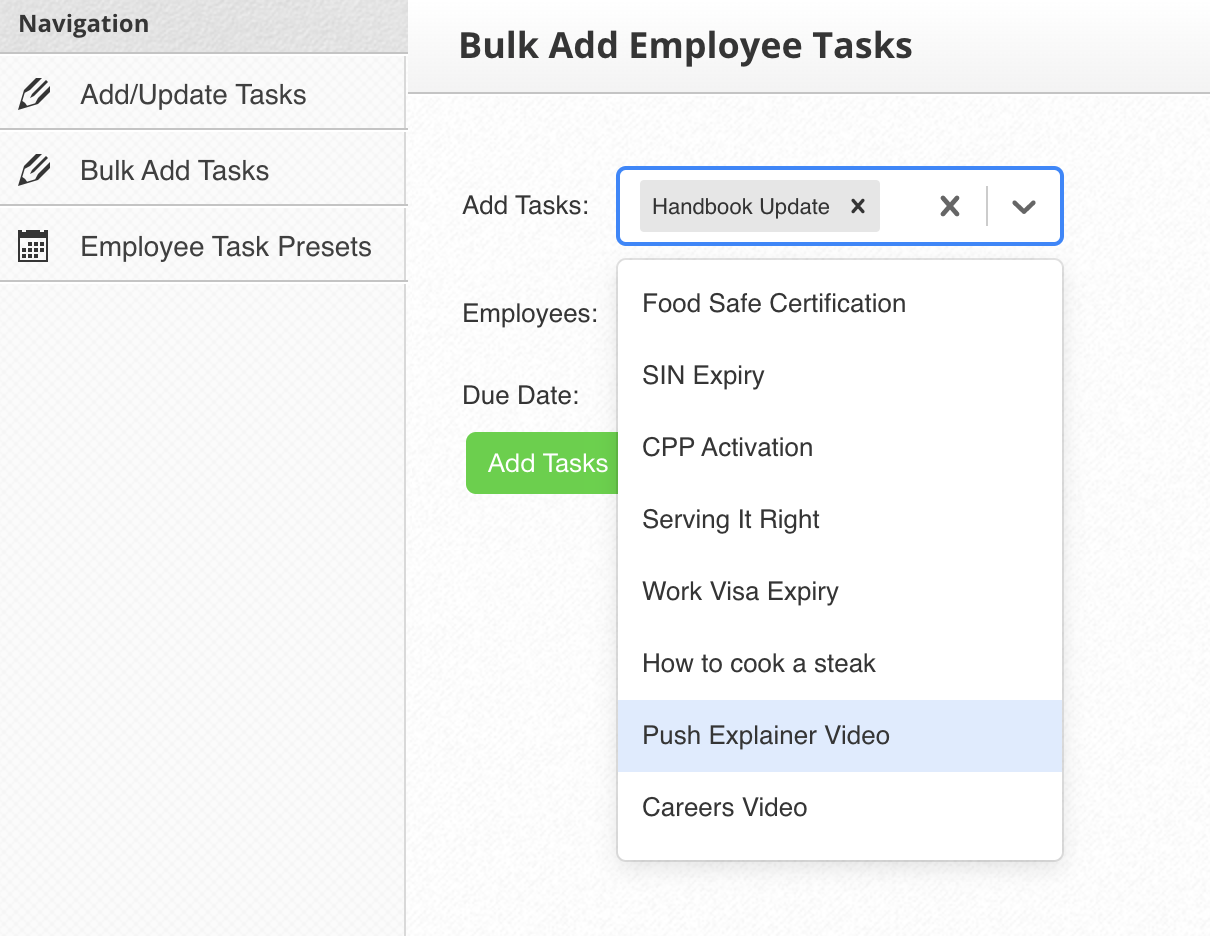 4. Then add the employees that you'd like to assign the tasks.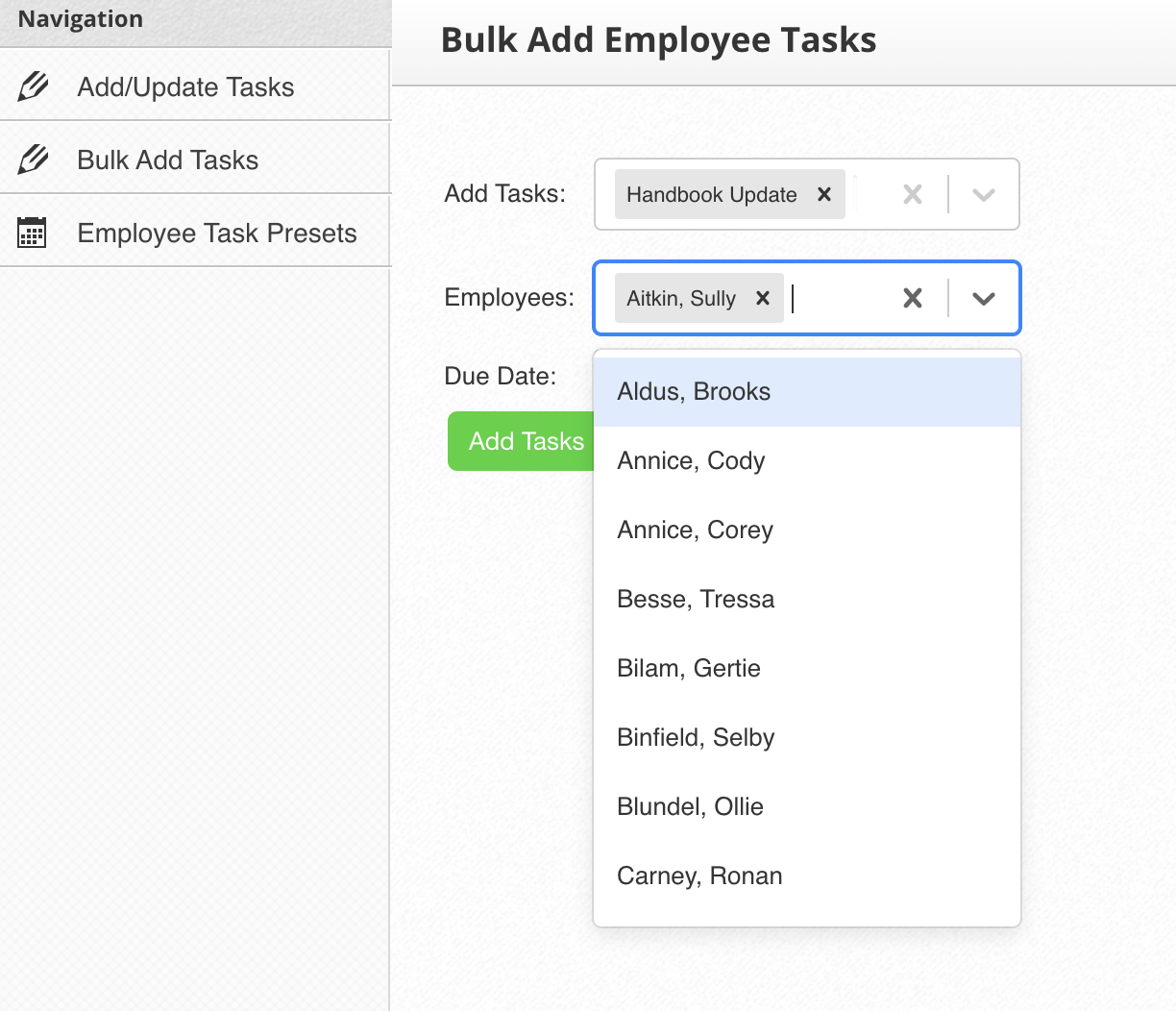 5. Then add the due date.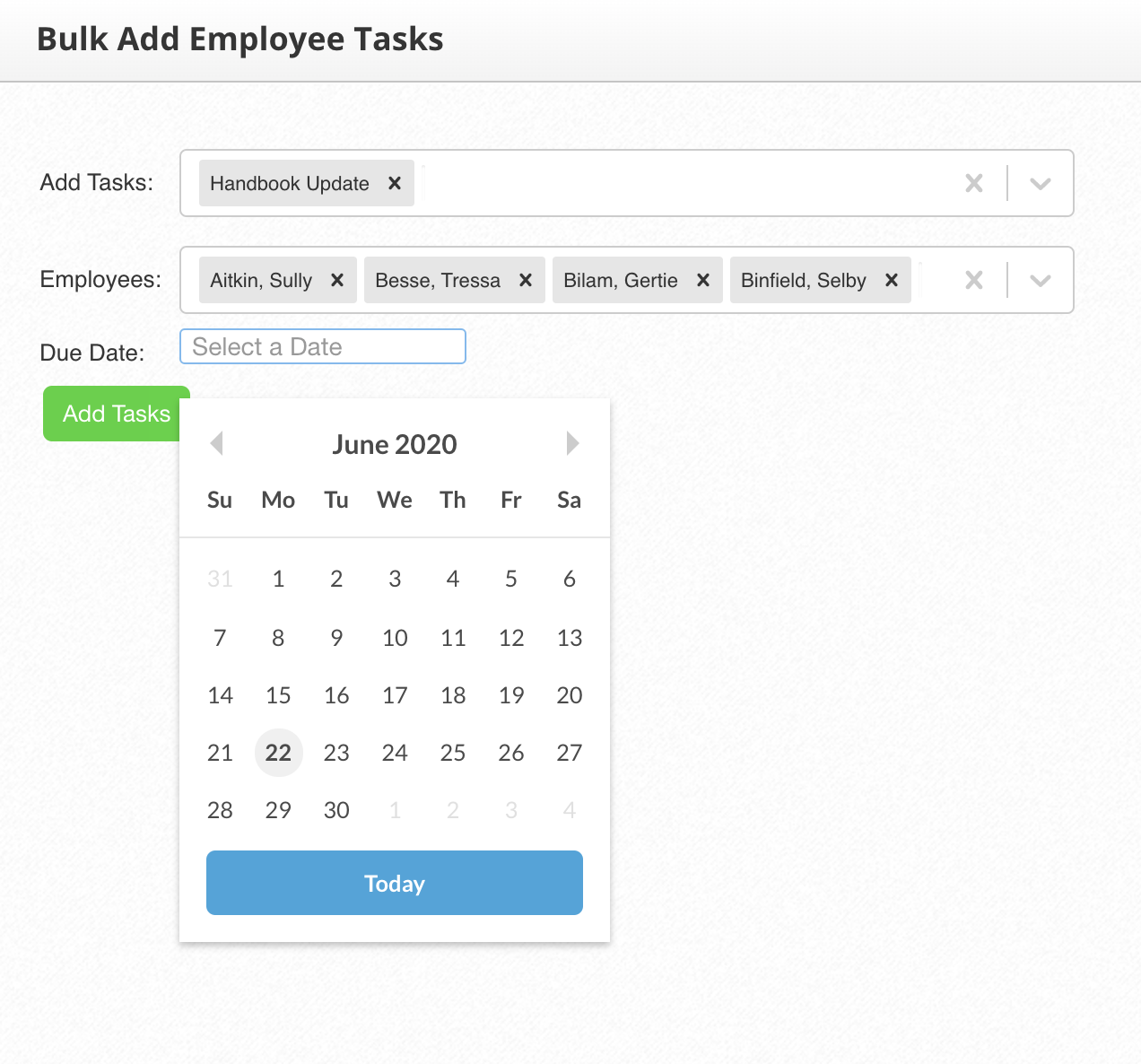 6. If it's all assigned you'll get a success message.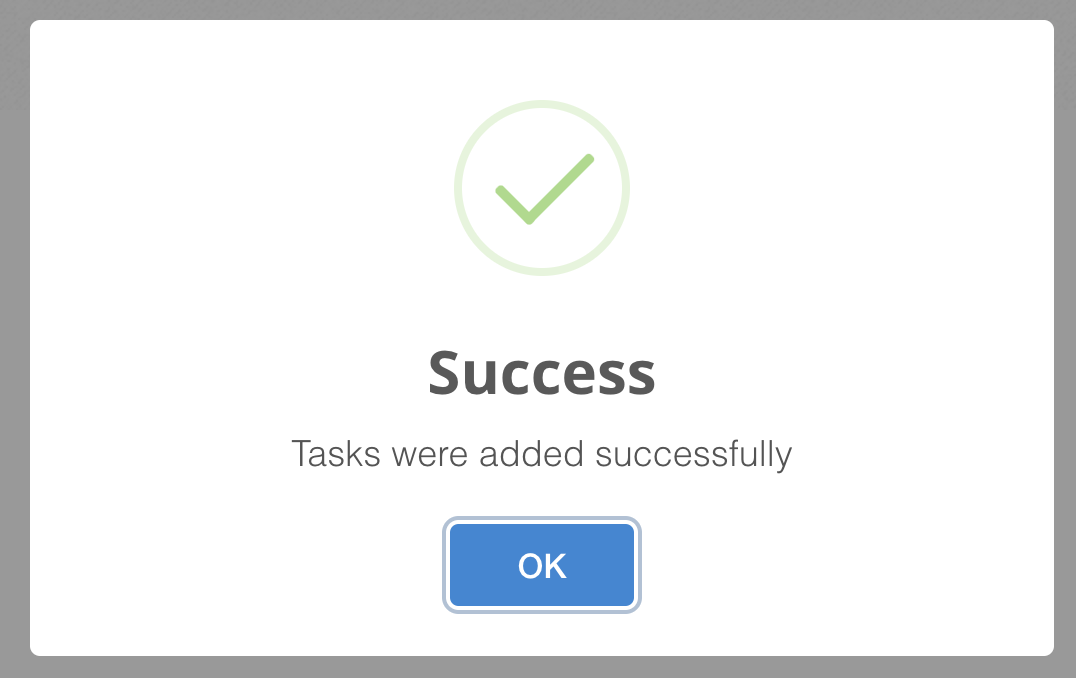 7. You can check if the task is assigned by going into the HR: Employee Tasks for an employee and the new task will be at the bottom of the list.