Please note: The Mobile Clock In is a premium upgrade. You will need both the Survey and Mobile Clock In feature enabled on your account. If you do not already have these enabled for your accounts, please speak with Push Support or your Push account representative.
The Mobile Clock In Survey enables employees to answer survey questions right from their mobile phone using the Push Employee Scheduling App. These questions are fully customizable and all answers are recorded on the Clock Survey Report.
Once the Mobile Clock In has been enabled, Employees will see a "Time Attendance" option in their menu. To clock in on the phone, navigate to Time Attendance from the side menu.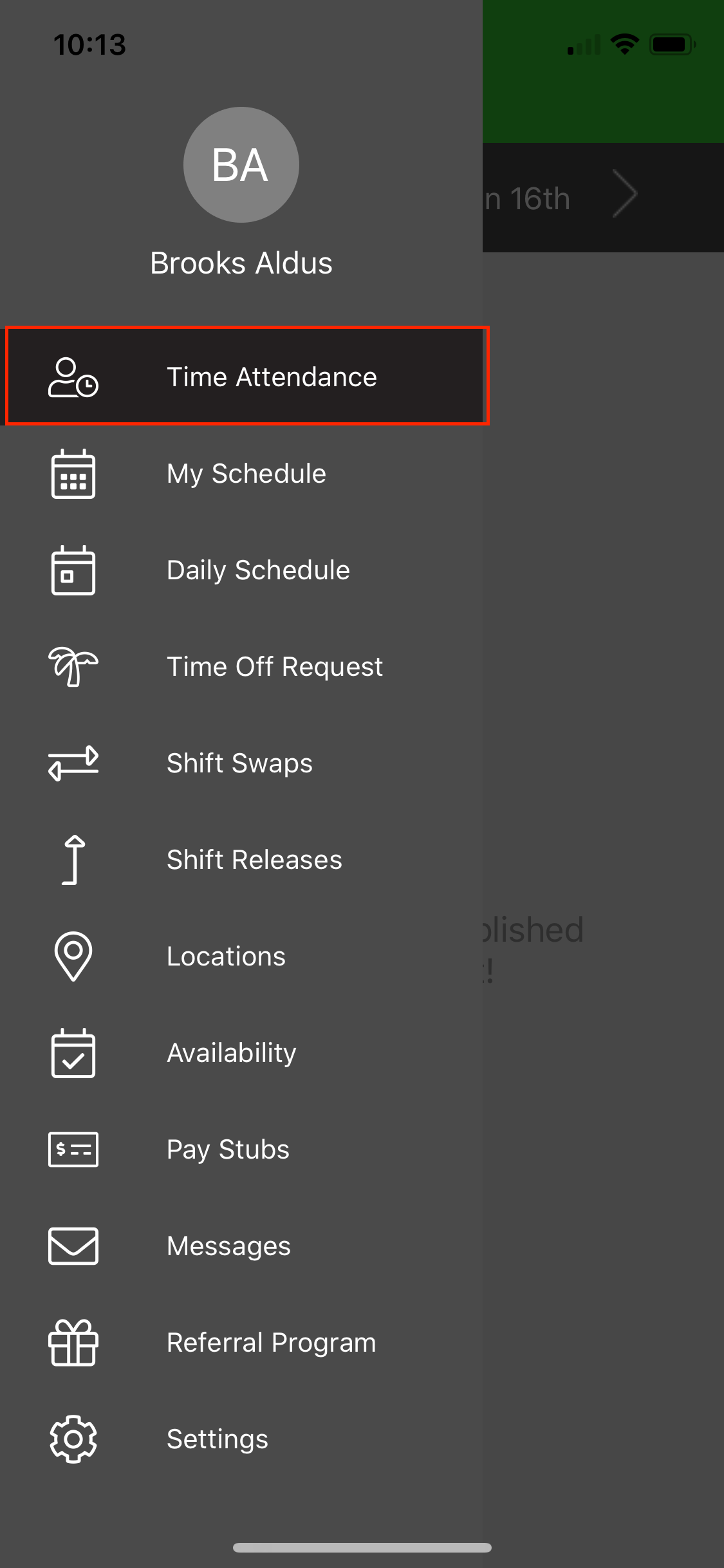 Employees can only clock in at the proper location set up for the account. Select the green "Clock In" button at the bottom to proceed.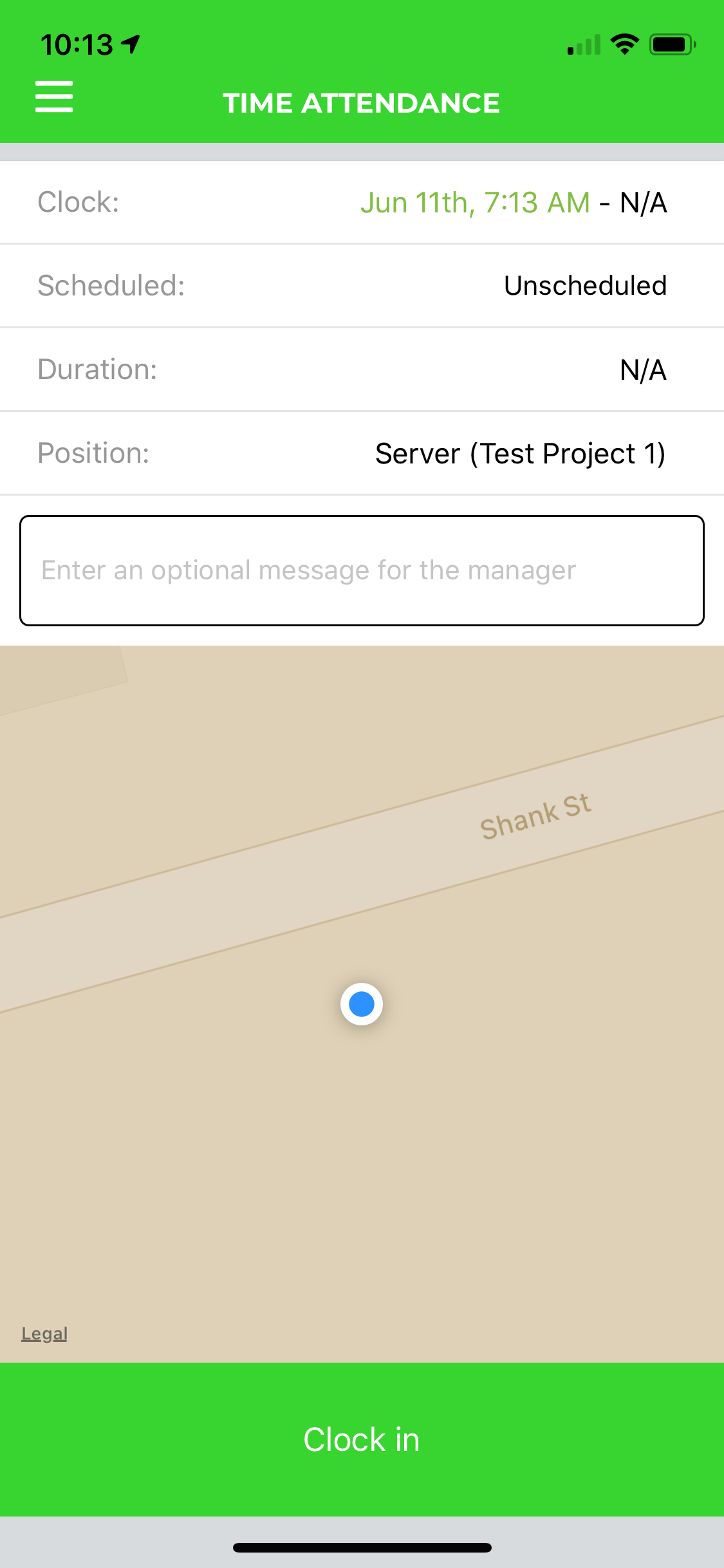 If the survey is enabled for the clock in, Employees will be prompted to fill out the survey. Select the appropriate answers and proceed to clock in.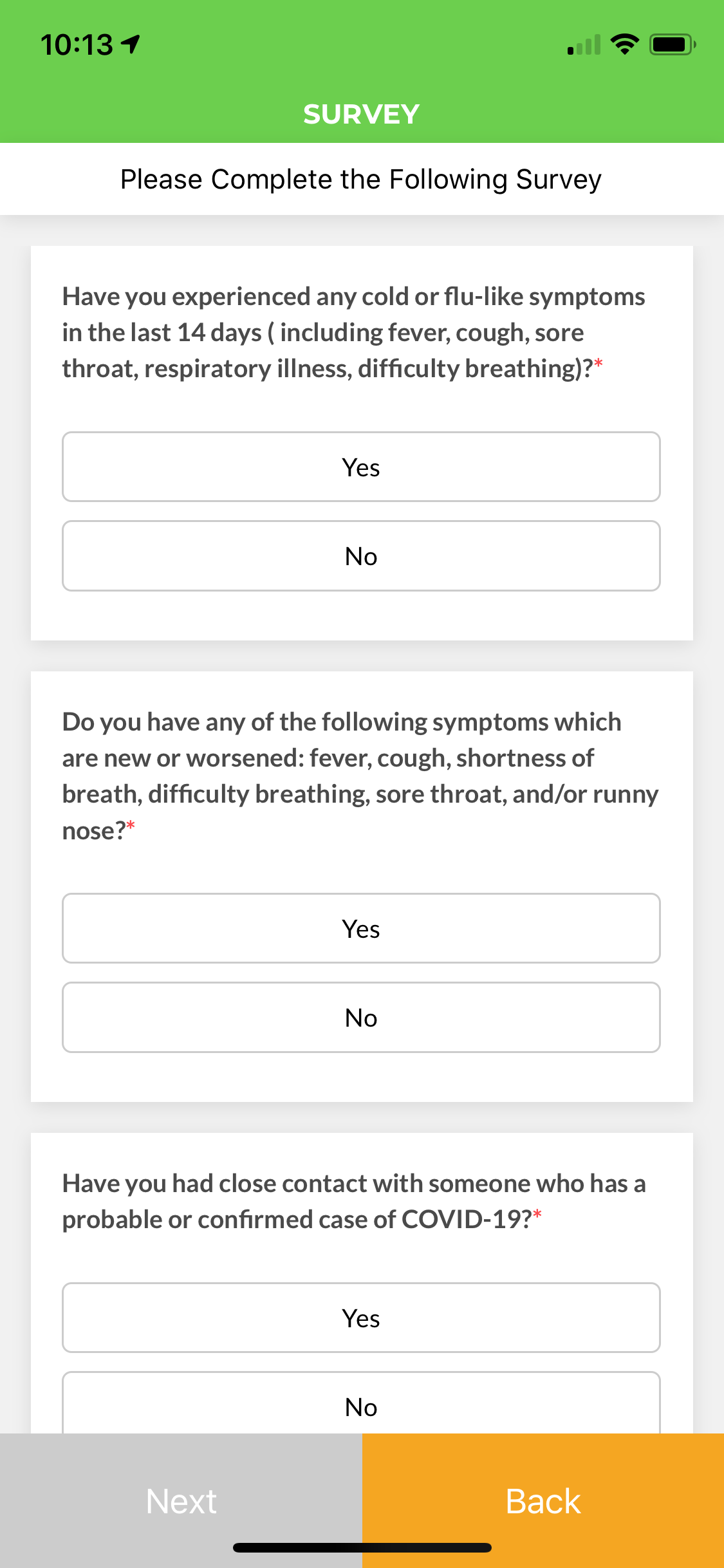 Once the questions are answered it will then proceed with the rest of the clock in process (a photo is taken)
A thank you message will prompt when clock in is completed.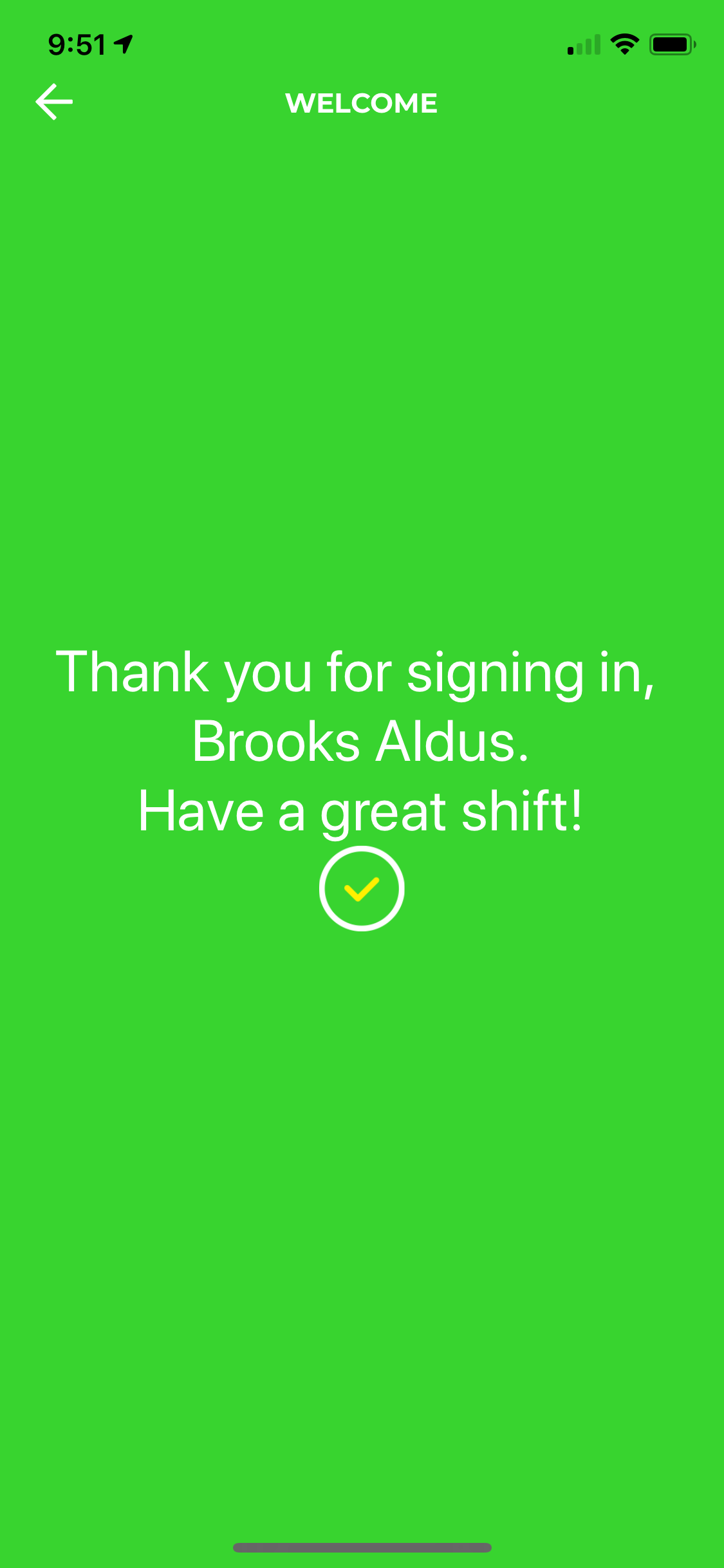 Clock out process is similar. If there is a clock out survey employees will be prompted through the steps in the same order.
A Note on Privacy:
Question editing and creation are permission-based. Only Super Admins can create questions and the report itself is also permission layered.
Push has security policies in place for data storage, however, you do need to ensure your company has proper permissions from your employees on collecting their personal information.
For more information, you can read our Privacy Policy on our website.