Employees are now able to declare their cash tips at clock out. They will be able to declare their tips as taxable income. This means they are adding it to their income to be taxed from their employer.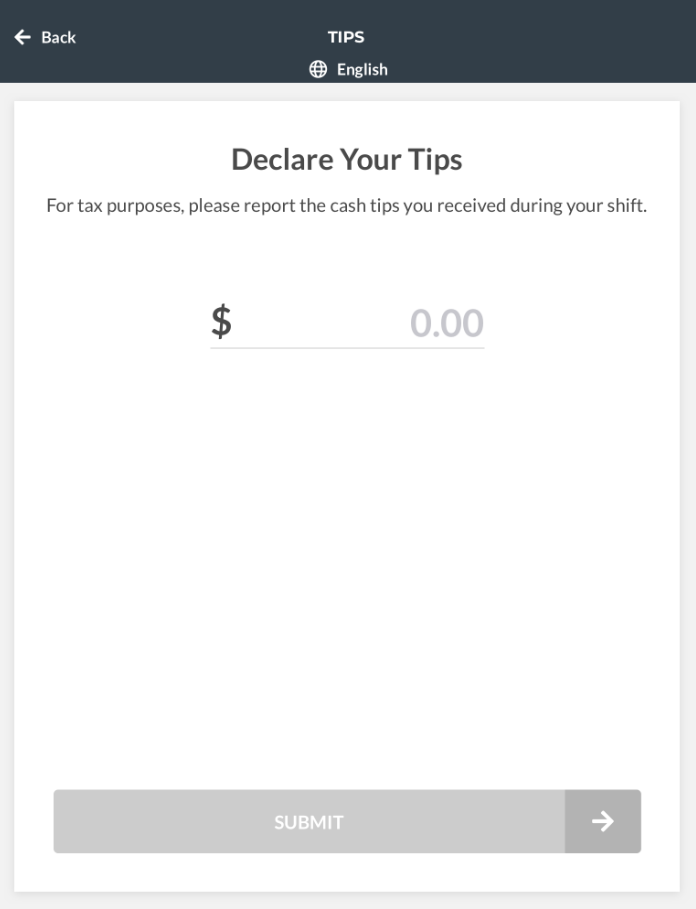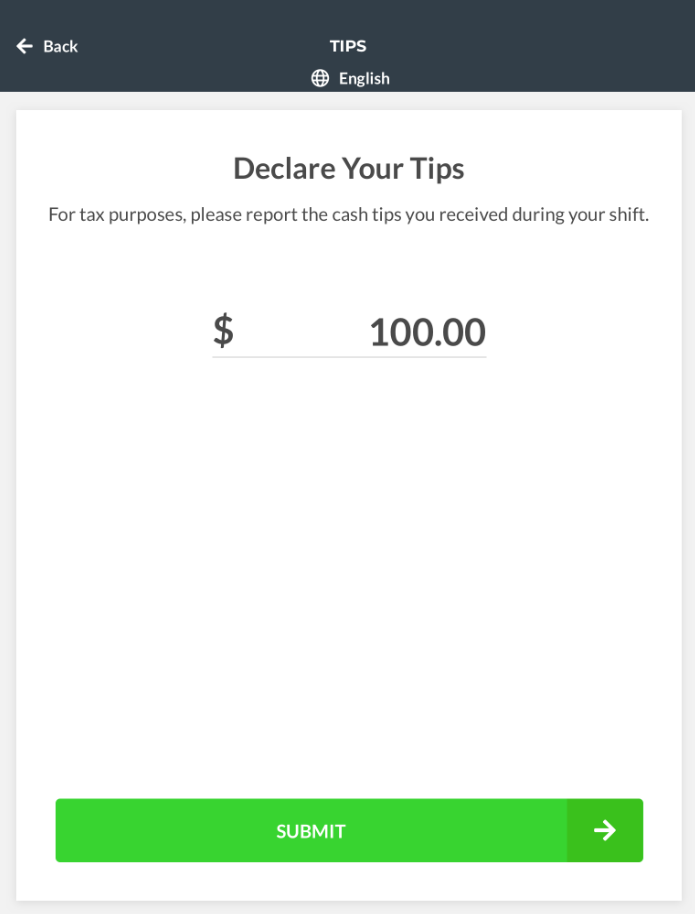 Once the tips have been declared, and the employee has clocked out, you will see the tip amount in their clock entry. A manager can also add or edit the tips declared by going to edit the clock entry for the employee.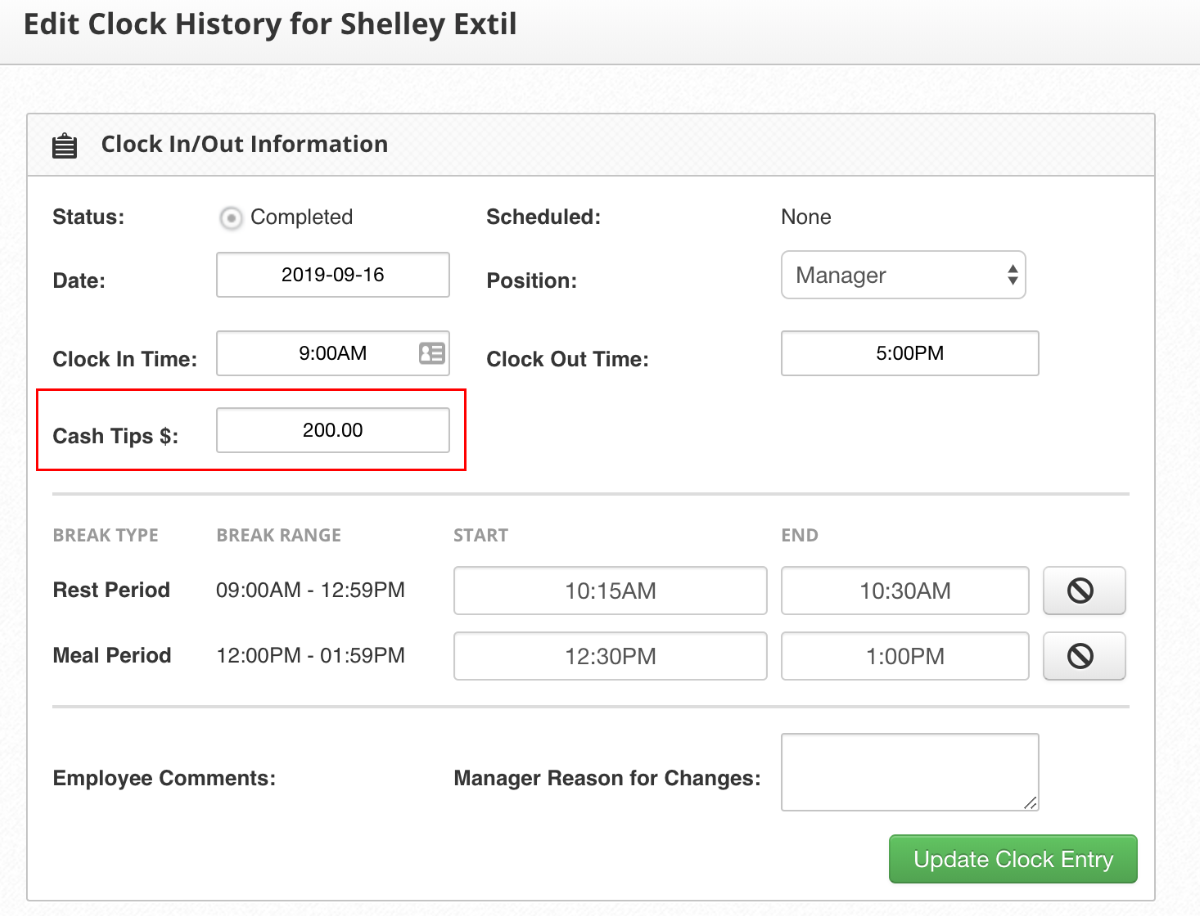 Once the clock entry has been approved, you will see two earnings/deductions on that entry (one to submit the taxes and one to remove the amount).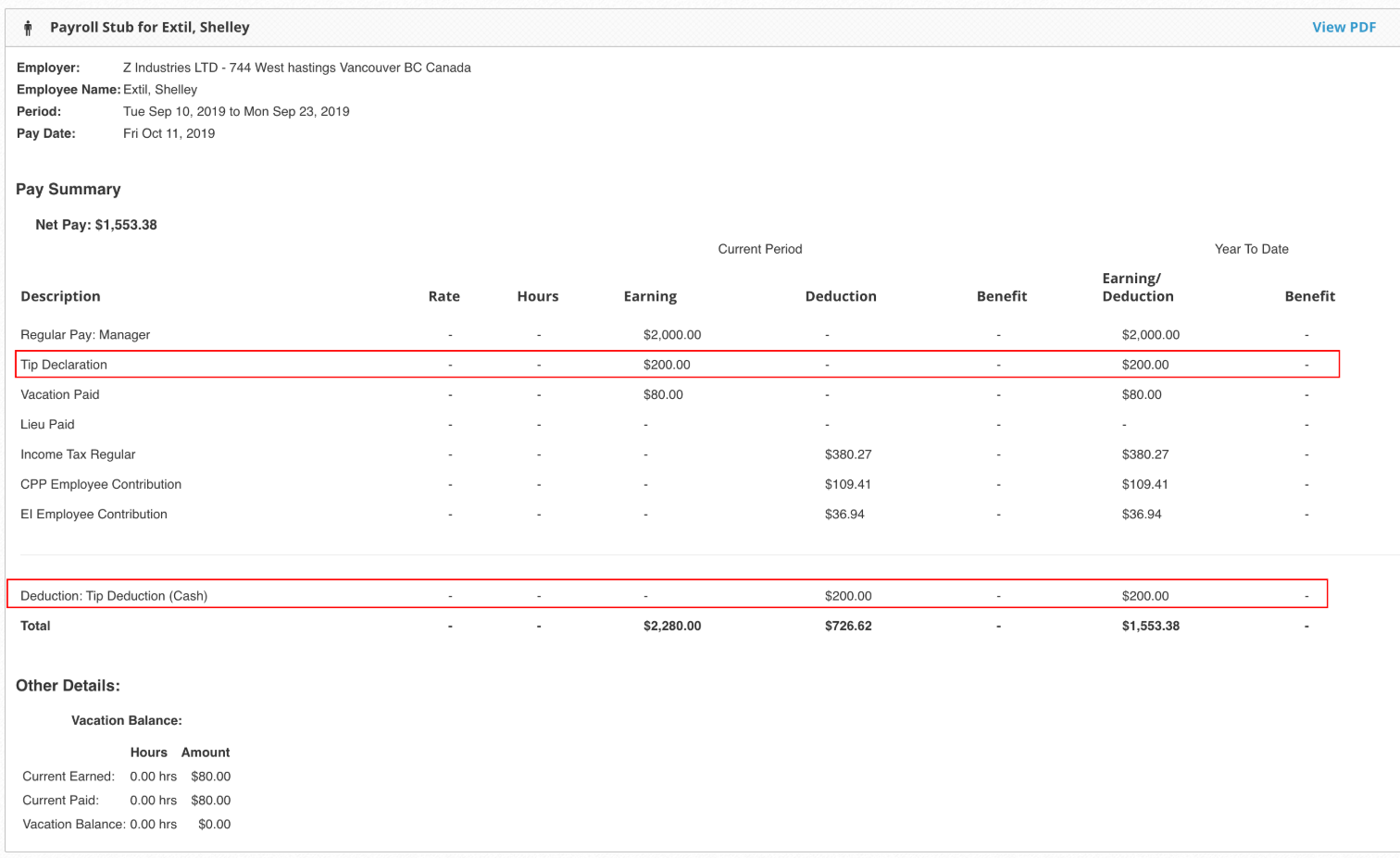 For detailed information on cash tip declarations and how it works, click here.
If you'd like this feature turned on, please contact our support team at support@pushoperations.com.