It's here! Scheduling just got easier with our new Auto Scheduling tool. If you're looking to speed up your scheduling process, reach out to support@pushoperations.com to activate this feature on your account.

Before using the feature, make sure you watch the tutorial and read this guide to get started.
What will change:
1. You'll see "Auto Schedule" in the Options dropdown on the schedule
2. You'll see "
Auto Scheduler Settings"
in the
Schedule Presets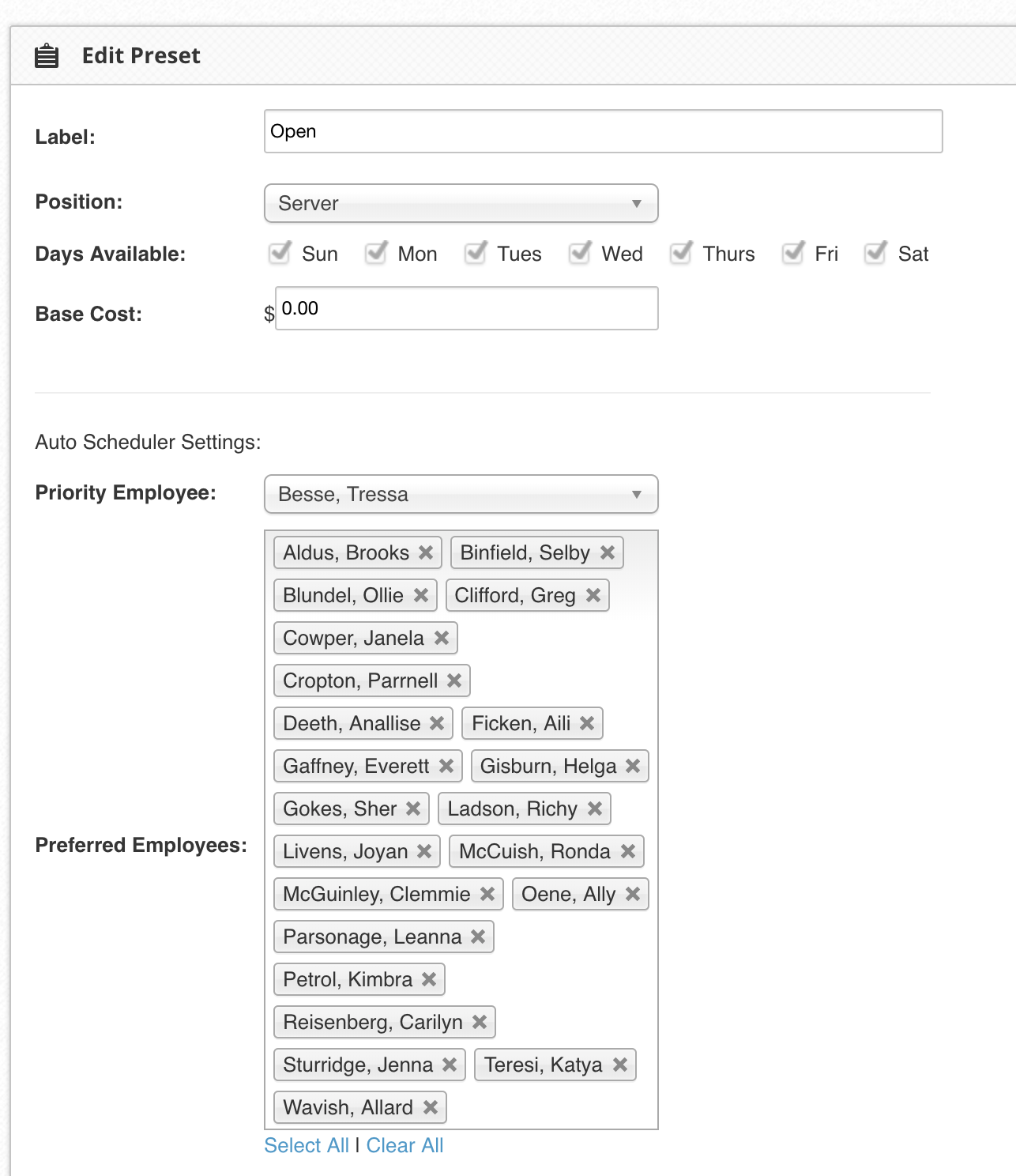 Getting Started:
1. You will have to make changes to Auto Schedule Settings in your existing Presets, like adding a preferred employee and employees to be scheduled.
2. We recommend you start with Auto Scheduling 1 position. To do this, edit 1 position's presets and filter the schedule by that position.
3. We recommend testing in a far future date, that way it's easy to clear that schedule and re-adjust your presets if something unexpected happens.
4. Get your managers to view the tutorial video below before getting started to fully understand its functionality, restrictions, etc.