Please note: This feature is only available for companies with multiple locations.
To assign an employee to a new location, you will first need to end their position in their current location, and then re-add their position in your desired location. For detailed steps, please follow below:
1. Click into the top right drop down and click into the location of the employee.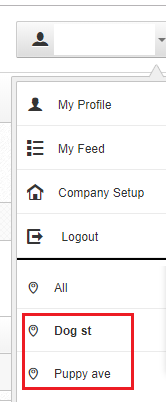 2. You will need to put an end date to the employee's current position by following the steps below:
Select the "Employee" tab at the top of the page.

Search for the employee in the Employee List, and select the pencil/edit icon.

Once found, select the pencil icon to edit the employee's profile.
Scroll down to "Salary and Position", and select "Add/Update Salary/Position".




Look for the position(s) that you would like to not show on the scheduler. Once you have found your desired position, click "End Position"




A pop-up will show. Select an end date and/or the terminated employee's last day worked.




Once finished, select "Update Rate".
3. Once complete, click into the 'All' location in the top right drop down.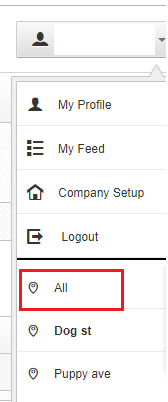 4. Choose employee, click the pencil to edit the employee's profile, scroll to "Add/Update Salary/Position" and add the new position. This will allocate the employee's account to the new location.

Please note: If an employee does not have an active position or has been deleted, the employee will only be visible to Super Admins under "All".