We make exciting changes to the Push Platform every month, and we want to share those with you. Take some time to read through the changes we made to Push. If interested in a specific Push product, click the links below to jump to that section. If you have questions about particular functionality in another plan, reach out to support@pushoperations.com to learn more, or you can also check out our product roadmap here.
Applicant Tracking
Offer Letters
Push Subscription: HR Add On
All companies using Push's HR Add-On, which includes Applicant Tracking, will now have access to Offer Letters. All accounts have been prefilled with an offer letter template.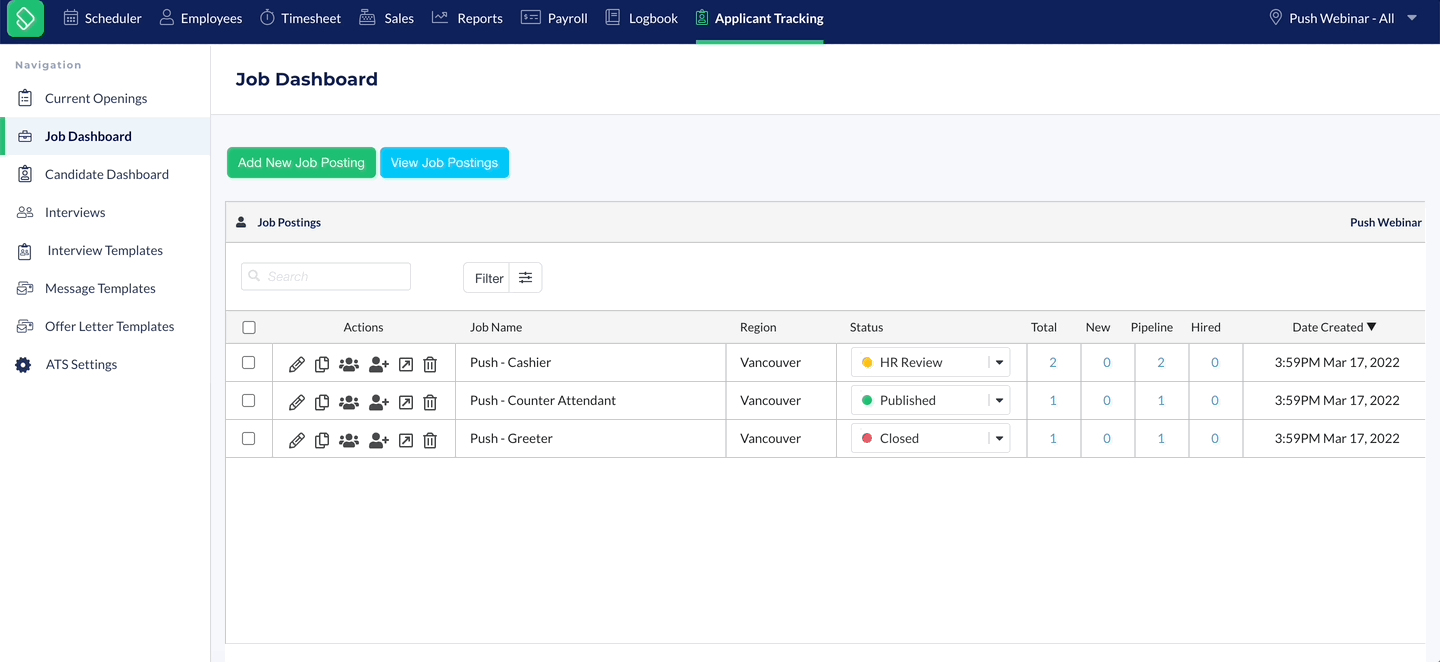 Candidates Required to Enter Required Information
Push Subscription: HR Add On
We have addressed an issue where some candidates could apply for jobs without the required information, such as Cover Letters or Resumes.
Withdrawal of Offer Letters
Push Subscription: HR Add On
We addressed an issue where emails sent as part of the offer letter withdrawal process needed to include attachments.
Payroll
Final Payroll Prompt
Push Subscription: Payroll Add On
To help process T4s quicker, we've added a new feature where a company can confirm when all payrolls for the year have been completed. Once confirmed, payroll will no longer be able to run payroll/off runs for that year.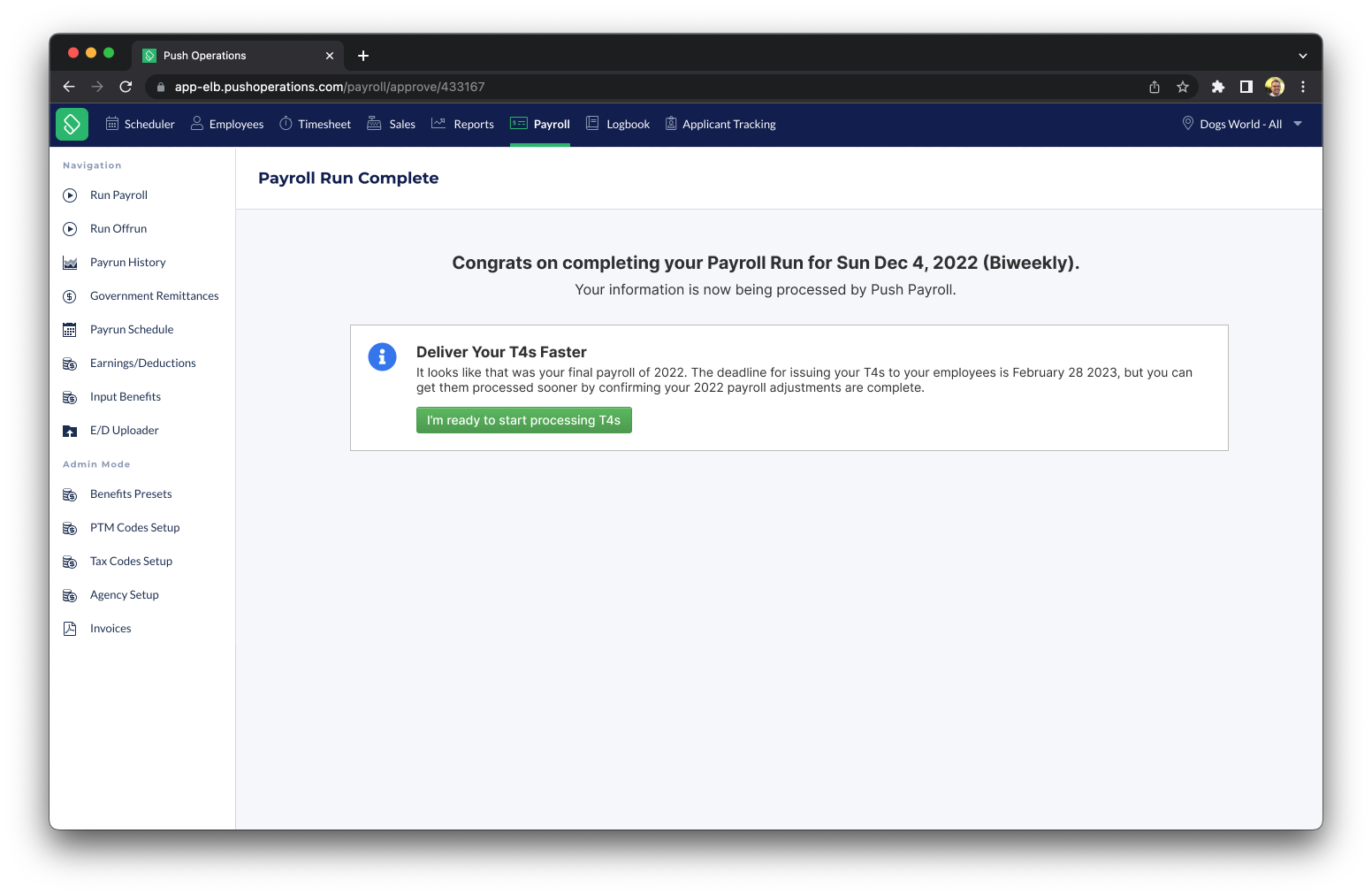 Reporting
Statutory Holiday Report
Push Subscription: Base Plan
When running the Statutory Holiday Report, you can now filter employees by those eligible for the holiday and those who are not.