We make exciting changes to the Push Platform every month, and we want to share those with you. Take some time to read through the changes we made to Push. If interested in a specific Push product, click the links below to jump to that section. If you have questions about particular functionality in another plan, reach out to support@pushoperations.com to learn more, or you can also check out our product roadmap here.
Account Management
Invoice Details
Push Subscription: All Plans
We've added an amount column to the invoice screen, so you no longer need to open each invoice to see the amount due for your company's payroll or service fees. To access your payroll and subscription invoices, use this article on How To Access Invoices Under Billing & Accounts.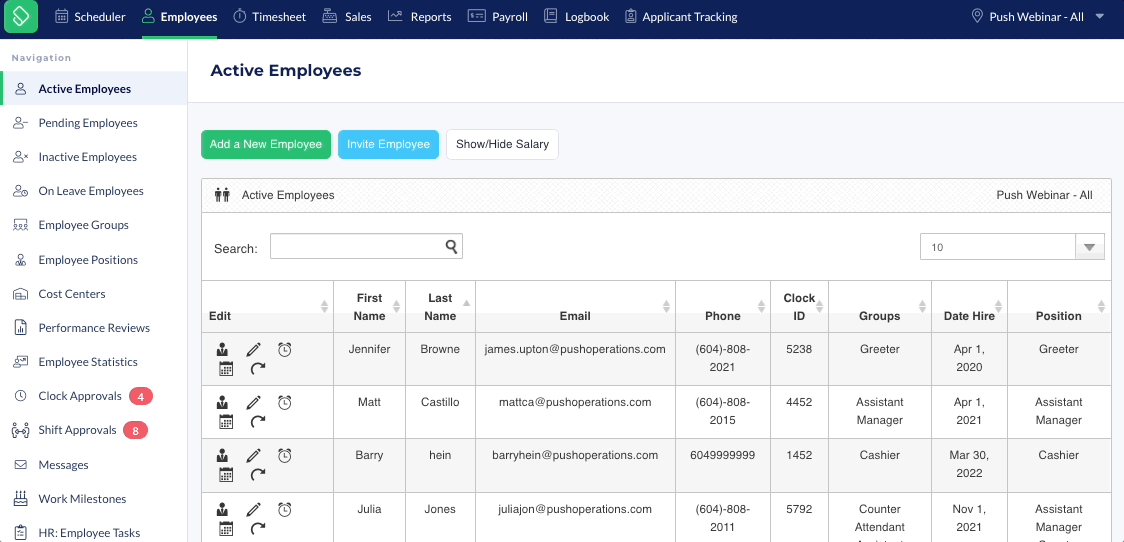 Timezone
Push Subscription: All Plans
We've added the ability to update their timezone from the Company Setup page. This article, How To Change The Time Zone In Your Company Profile, walks you through how to make the change.
Applicant Tracking
Copy in the Resume/Cover Letter View
Push Subscription: HR Add On
From the candidate's view, you can now copy and paste information from either a Resume or Cover Letter to external documents.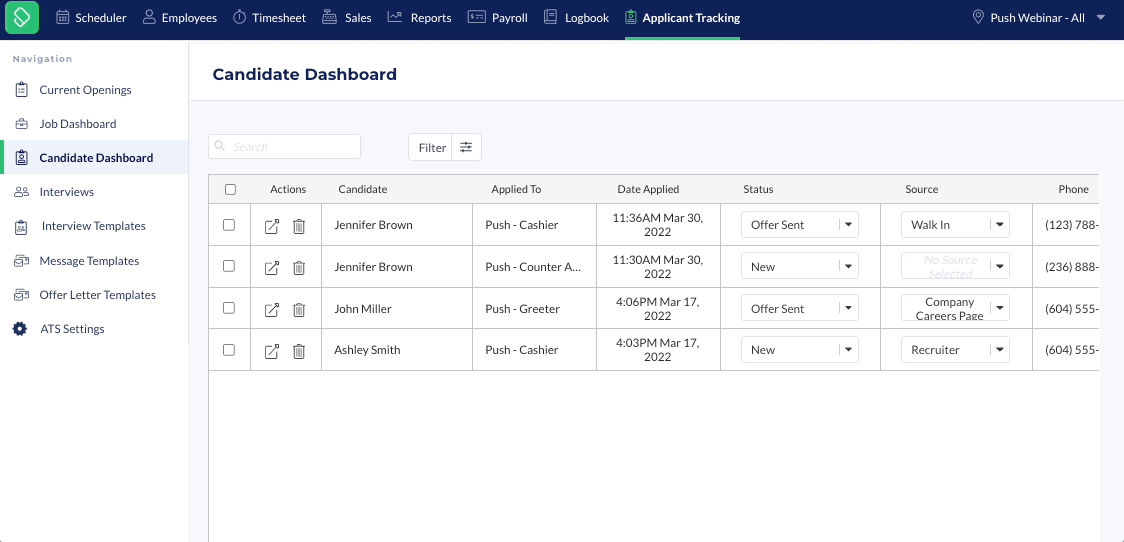 Employee Management
Employee Onboarding in French
Push Subscription: HR Add On
Employees who want to complete their employee onboarding in French will have the option when starting the onboarding process to choose that as an option.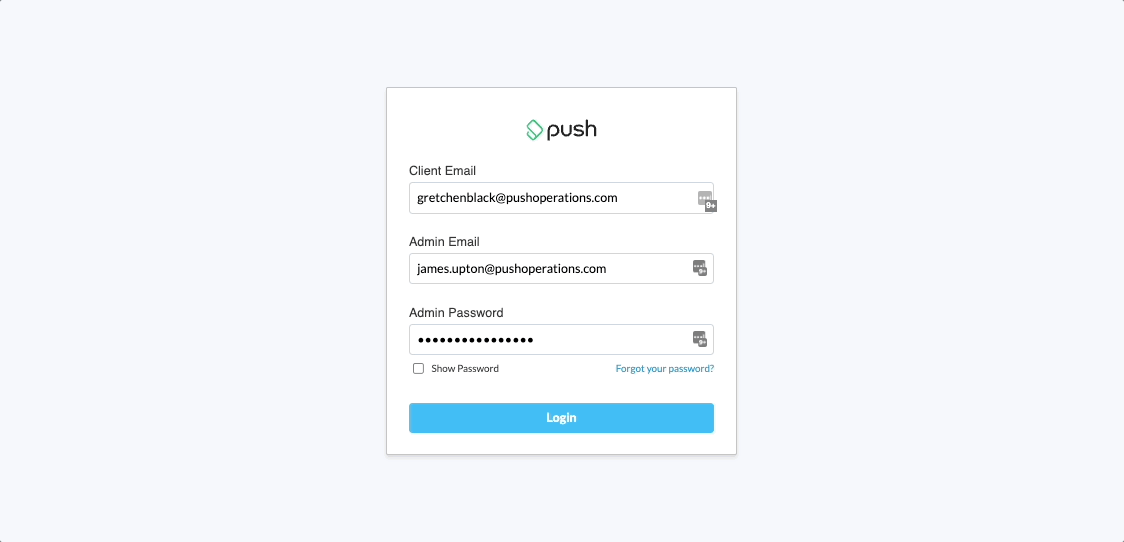 Direct Deposit Fields
Push Subscription: HR Add On
Employees will no longer be able to complete onboarding without entering complete direct deposit information.
Employee Salary End Dates
Push Subscription: All Plans
It is now possible to add employee salaries that will take effect at a future date. The steps in this article will walk you through, How To Update Employee Salary/Hourly Rate.
Payroll
Tax Setup Validation
Push Subscription: Payroll Add On
When running payroll for businesses located in the US, a warning will appear when an active employee has an invalid or incomplete tax setup.
Reporting
Employee Information Report
Push Subscription: All Plans
Employees who work multiple positions previously showed on numerous rows of this report causing confusion when employees had various positions and salary rates. By clicking the Employee Unique button in the top left of the report, the information will only show the employee once with all their position listed in separate columns.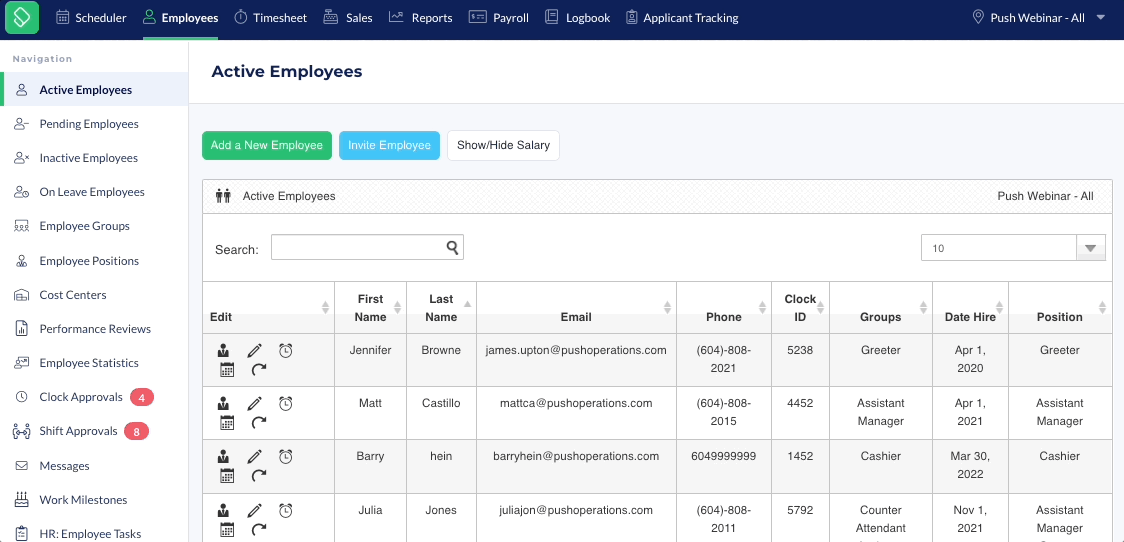 Enterprise Turnover Report
Push Subscription: Premium
The Enterprise Dashboard now tracks employee turnover across the locations in the Company Group from one report. You can also report employee turnover by termination reason, department, tenure and generation.
Logbook With Future Dates
Push Subscription: All Plans
The logbook allows you to add notes for future dates on a desktop. Previously access was restricted to today and any dates in the past.